Glenmorangie launched their most exclusive whisky to date, Pride 1978.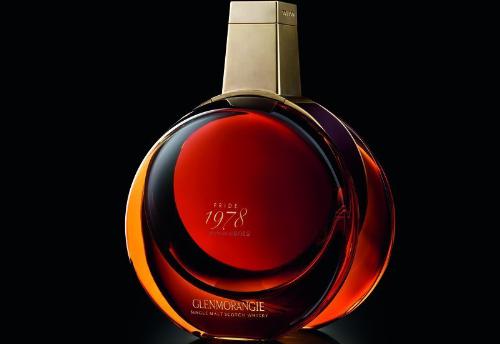 Glenmorangie, Scotland's favorite single malt whisky, announced a partnership with acclaimed artist Idris Khan to mark the release of Glenmorangie's rarest expression to date, Pride 1978,the longest extra-maturation of any Glenmorangie single malt to date. Khan has drawn inspiration from the brand to create a unique piece of artwork titled 'Disappearing Casks'.
Disappearing Casks' represents traces of the distinctive whisky barrels at Glenmorangie's distillery in Tain, the very place where the award winning single malt is created. It's these casks, five to be exact, which have been locked in Glenmorangie's archives since 1978. The precious 34 year-old liquid was bottled in 2012 following 15 years of extra-maturation in casks which had contained a legendary French Bordeaux Premier Grand Cru Classe wine, making it the longest extra-maturation of any Glenmorangie single malt to date.
"The opportunity to work with Idris Khan on Pride 1978 was an exciting one. Like Idris, we are always looking to push boundaries and innovate, and Pride 1978 is the pinnacle of those
efforts," commented Dr Bill Lumsden, Head of Distilling and Whisky Creation at Glenmorangie.
Photographing or scanning from the selected material, Khan builds layers of scans digitally to create a single, beautiful piece of art, comparable with Glenmorangie's complex and detailed whisky distilling process. He is celebrated for his minimal, yet emotionally charged photographs, videos and sculptures and is without question one of the most exciting British artists of his generation.
"I am absolutely delighted to work with Glenmorangie. When visiting their distillery in Tain I was immediately mesmerized. The vision of the casks has stayed with me and provided inspiration for 'Disappearing Casks'," said Khan.