The worlds greatest super sport yacht, Sovereign 105m by NEDSHIPGROUP.
A new flagship on the super yachts.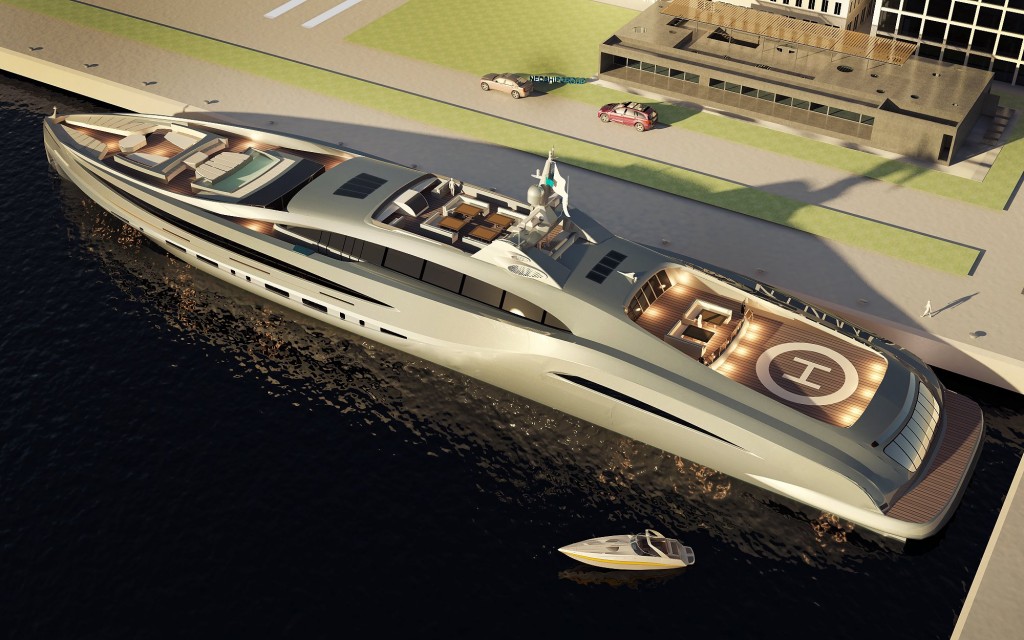 More cabins, more pleasure space, plus "the James Bond Factor." Powered by either 2 x 8,000 HP engines (up to 23 knots), or by 3 x 10,000 HP MTU engines (up to 30 knots), this floating fortress built by Nedship & designed by Eduard Gray, houses everything your heart desires: 8 balconies, 7 guest suites and 1x 400m owners deck, a 70 sqm cinema, heli pad for multiple helicopters, garage for various cars & water toys, fast speed boat, golf patch and several other natural areas, gym with massage salon and sauna and so on…
The giant super sport yacht offers lots of lounge and guest areas (Internet café, library, Piano corner, beach club, ….) & various guest GA from 6 VIP guest suites (each around 60 sqm and with its own balcony) or up to 14 smaller guest suites. The price of this mega vessel and its maintenance is, of course, completely irrelevant.