Bentley fine furnishings for home and office interiors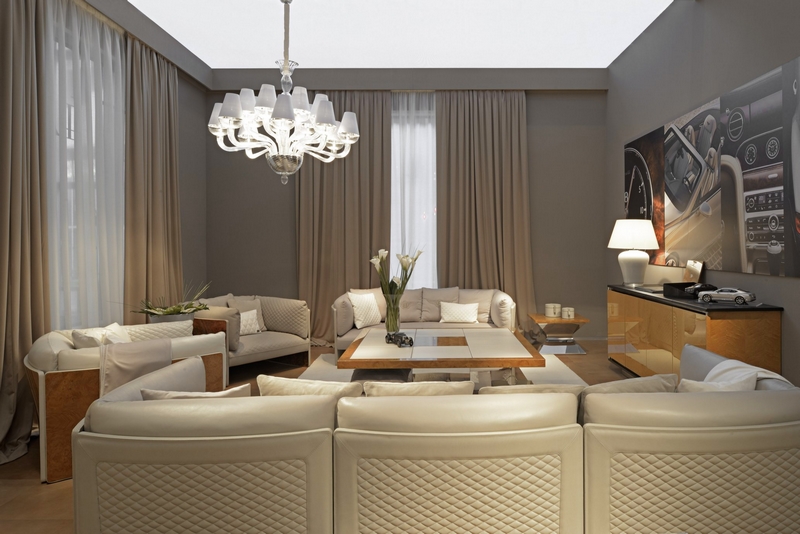 Luxury brands share their passion for contemporary craftsmanship. Following in the footsteps of competitors, Bentley expands its portfolio with a home collection made in partnership with Club House Italia, which furnishes the finest homes, boardrooms, apartments, hotels, yachts and private jets. Bentley will put its famous logo on fine furnishings for home, executive and office interiors.
"For more than 90 years Bentley has produced the world's finest hand-crafted car interiors – now we are making our approach to luxury available to people's homes and offices," said Stefan Buescher, Director of Product and Marketing, Bentley Motors.
According to Bentley, Club House Italia "will reflect Bentley's elegant, prestigious and recognisable style in the creation of a range of furniture that combines the highest attention to detail with the finest aesthetic sensibility."
"The collaboration with Bentley will be the perfect union between home collection know-how, high style and fine attention to detail," commented Alberto Vignatelli, the chairman and CEO of Club House Italia.
"It will guarantee the creation of a haute couture home collection made for a sophisticated and exclusive lifestyle which will appeal to discerning customers who value modern luxury and exquisite craftsmanship."
The new Bentley Home collection will combine the traditional elan of the British driver's spirit with a new modern English twist, an approach so superbly articulated in the Bentley suite at the St Regis hotel, New York. There, the combination of traditional and modern reaches a new dimension in the use of leather, precious wood veneers, steel, wool, silk and glass throughout the suite, and the distinctive quality of each object mirrors that of a Bentley model's performance and luxury core elements.
"We're delighted to be partnering with Club House Italia on this exciting new approach to luxury. Both brands have a strong belief in design and share an unrivalled attention to detail – our products will be exquisite," said Lindsay Weaver, director of licensing and branded goods, Bentley motors.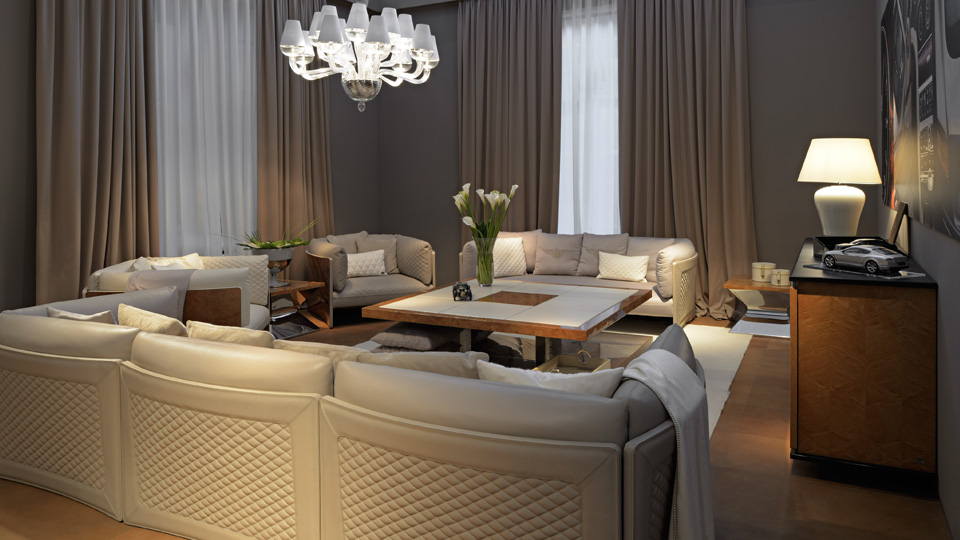 The recent Milan Furniture fair provided the backdrop for a special preview of a small selection of items leading to the full collection launch at the Maison et Object International show in Paris, January 2014.
This month, Bentley announced the launch of its new collaboration with the luxury men's lifestyle brand Pankhurst, at the opening of the new Pankhurst men's grooming store in London.
Bentley craftsmen based at the company's renowned Crewe headquarters have renovated six barbers' chairs, utilising the craftsmanship and engineering techniques of the illustrious marque and incorporating materials and finishes from Bentley cars.