Grohe Red: instant boiling hot water direct from the kitchen faucet.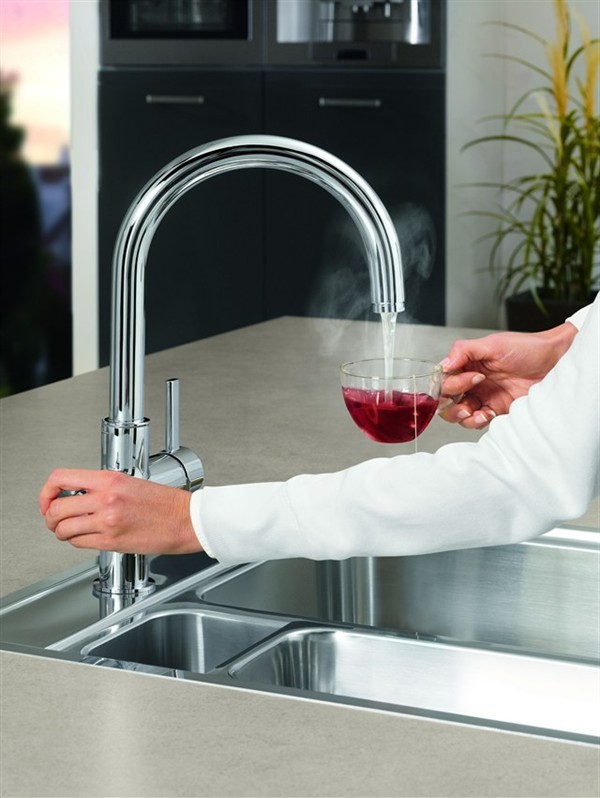 True luxury is everyday…In the past you would have needed a pot or kettle, now it comes directly from the faucet. Grohe Red brings hot and cold mixed water as well as boiling water at any time.
With this device you can draw 100ºC water directly from the tap without having to wait. Up to three or six litres depending on the size of the boiler. All with a responsible energy balance, childlock and cooltouch technology that insulates the fitting so well that you can touch it without any risk at all. Even for those little fingers which sometimes touch things they shouldn't.
This invention makes the life more convenient, and also gives more space in the kitchen.: it consists of just a fitting and a boiler which can be installed unobtrusively and compactly under any standard sink, making water boilers and kettles a thing of the past.
Grohe Red proves that convenience and concern for the environment do not have to be mutually exclusive. Unlike with a water boiler or when boiling water on a hob, with Grohe's innovation you only draw as much water as you need. This saves water, energy and even costs.