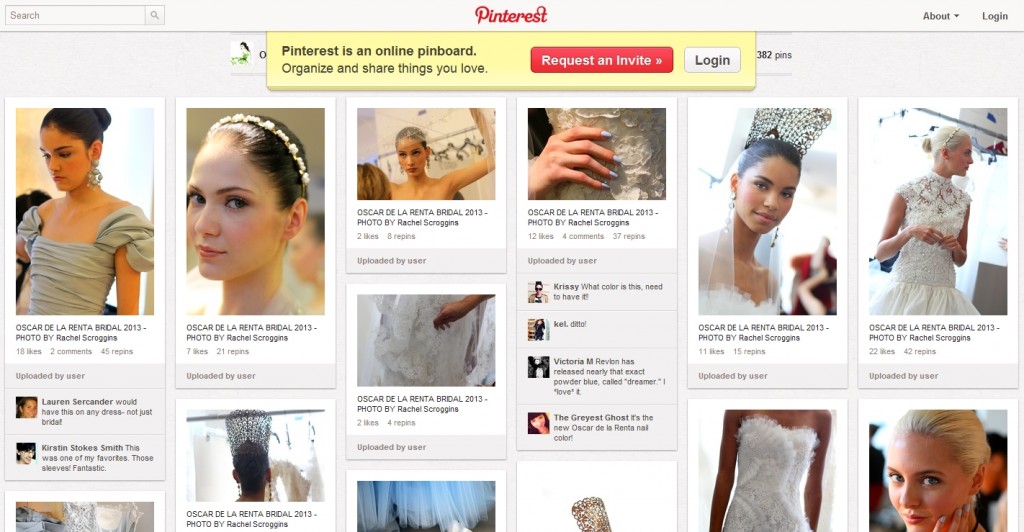 When it comes to social media innovation, Oscar de la Renta is one of the undisputed leaders. This April, the label presented another first in the digital: the Spring 2013 bridal show was live-pinned via Pinterest, a social platform that has has got a lot of momentum.
The project available at http://pinterest.com/oscarprgirl/bridal was an insight into the preparations and final presentation. Alex Bolen, CEO of Oscar de la Renta, confessed that the fashion house wants to be with people and platforms who have momentum.
In February, Oscar de la Renta involved all its fans into the creation process of the next Resort line. On http://theboard.oscardelarenta.com/# was set an online bulletin board with images and videos that helped inspire Oscar de la Renta.