World's First and Largest Billion Dollar Yacht at v(728.4′)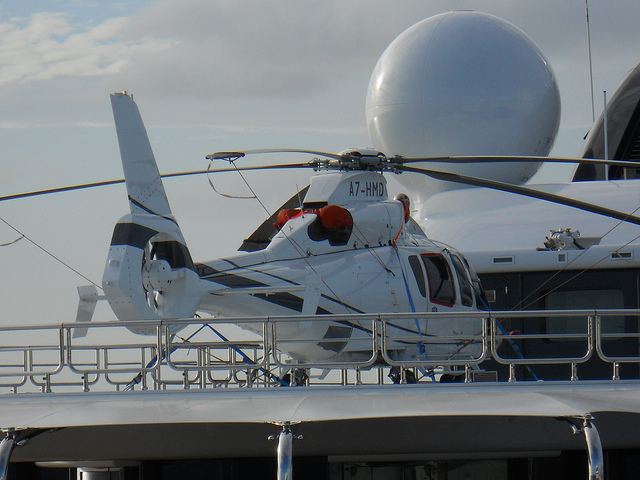 Much like the race to build the tallest buildings in the world, such as the Shanghai Tower at 632 meters (2073′), or the Burj Khalifa at 828 meters (2717′), super yachts will continue to expand their size depending on who needs to have the biggest and best yacht.  At 222 meters (728.4′) project "Triple Deuce" will be world's first and largest billion dollar yacht.
According to 4yacht.com, the construction of Project Triple Deuce will begin at a European shipyard in the next 6-12 months, with a target delivery date of spring 2018.
"Project Triple Deuce" superyacht is about to set the world on fire as not only the largest private yacht ever built, coming in at a whopping 222 meters (728.4′), but also the most expensive, at a cost of over $1 billion USD," said Craig Timm, yacht broker at 4Yacht, responsible for selling Project Triple Deuce to his client.
In addition to being the longest private yacht in the world at 222 meters (728.4′), the yacht will have a beam of 24.9 meters (81.69′), and a draft of 4.8 meters (15.78′).
Triple Deuce's top speed will be in excess of 30 knots (35 MPH). To get to that speed, she will be powered by triple gas turbine engines making over 100,000 horsepower. The yacht also has no rudders, as electric podded propulsion units will handle maneuvering.
The owner's suite, at 275 square meters (2960 square feet) over two stories, will encompass nearly one full deck of space in the seven-deck yacht, and offer unparalleled views. It will feature two staterooms, and will include private access to a helipad and an elevator from an exclusive drive in dock, as well as all the luxury amenities you would come to expect. The owner's suite also offers a private gym, office and study, private dining area, butler's stateroom and more.
Onboard guests will be similarly pampered in four VIP suites of 90 square meters (968 square feet) apiece, and 12 guest suites, each at over 60 square meters (645 square feet). All guests will have access to the yacht's two pools, one indoor, one outdoor, multiple Jacuzzis, spa facilities, full time masseuse, hair stylist and barber, as well as all the water toys the yacht can carry.
According to 4Yacht, the current large superyachts run about €3.5 million to €4 million per meter to build at the best European shipyards.