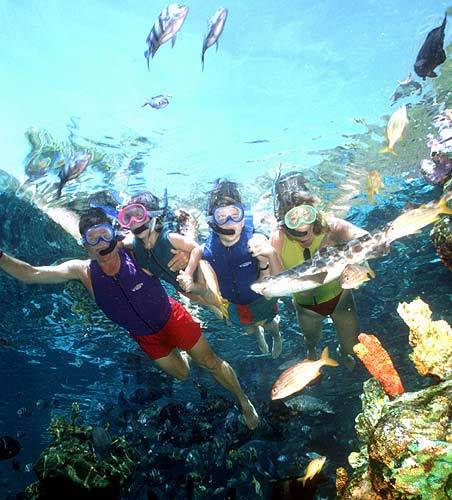 Typhoon Lagoon at Disney World in Orlando, Florida received the most visitors last year, followed by Chinese Chimelong Waterpark in Guangzhou and Blizzard Beach at Disney World in Orlando.
"The European, Asian, and North American major theme/water park operators all had a successful year with an average attendance increase of 6.7% at the top ten global operators," says 2012 Theme Index prepared by Themed Entertainment Association.
In Asia and North America attendance was strong, with Asia up roughly 6% and North America 3%. Europe, which is still in recession, experienced softer numbers. It is our view that, given the economic conditions, theme parks have done a good job this year in maintaining single digit growth in major markets," commented John Robinett, Senior Vice President, Economics.
"Overall attendance at theme parks in Europe has been relatively static for two consecutive years, hovering around 58 million visits to the top 20 parks. The industry has suffered from the enduring recession climate, worsened by cold and rainy weather in Northern European countries. The staycation trend helped the industry in 2011, but cold, wet summers in 2012 seem to have offset this trend and some theme parks and outdoor attractions struggled,"explained Natalia Bakhlina, Associate Director, Economics Europe."
"I wouldn't want to box myself into predicting a specific year, but we will hit a milestone with the opening of Shanghai Disney in 2015. Assuming that the Shanghai Disney opening will be consistent with the openings of other major Disney parks in large international markets, it's reasonable to expect something in the neighborhood of 10 million attendance in its first year. It will be the largest theme park development in china to date and can be expected to put Asia within striking distance of surpassing North American theme park attendance totals," added John Robinett.
1. Typhoon Lagoon at Disney World, Orlando, Florida, 2,100,000 visitors in 2012.
2. Chimelong Waterpark, Guangzhou, China, 2,021,000
3. Blizzard Beach at Disney World, Orlando, 1,929,000
4. Ocean World, Gangwon-Do, South Korea, 1,720,000
5. Aquatica, Orlando, 1,538,000
6. Caribbean Bay, Gyeonggi-Do, South Korea, 1,508,000
7. Aquaventure, Dubai, United Arab Emirates, 1,300,000
8. Wet 'n Wild, Orlando, 1,247,000
9. Wet N Wild Gold Coast, Gold Coast, Australia, 1,200,000
10. Sunway Lagoon, Kuala Lumpur, Malaysia, 1,200,000
11. Resom Spa Castle, Chungcheongnam-Do, South Korea, 1,158,000
12. Schlitterbahn, New Braunfels, Texas, 1,017,000
13. Atlantis Water Adventure, Jakarta, Indonesia, 1,000,000
14. Summerland, Tokyo, Japan, 990,000
15. Happy Magic Water Cube, 968,000
16. The Jungle Water Adventure, Bogor, West Java, Indonesia, 951,000
17. Wild Wadi Water Park, Dubai, UAE, 860,000
18. Siam Water Park, Tenerife, Spain, 800,000
19. Ocean Park Water Adventure, Jakarta, Indonesia, 750,000
20. Water Country USA, Williamsburg, Virginia, 748,000.