La camicia bianca secondo me. Gianfranco Ferré's white shirt retrospective in Milan.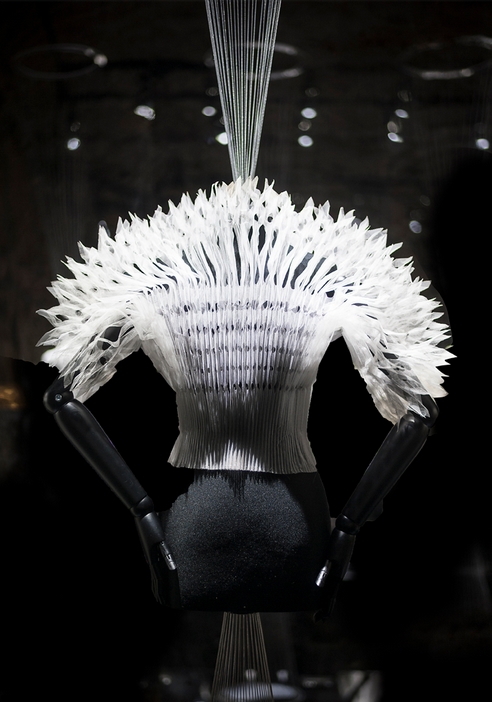 "In the contemporary lexicon of elegance, I like to think that my white shirt is a term in universal usage. But which everyone pronounces as they wish…," wrote Gianfranco Ferré, one of the fathers of Italian prêt-à-porter. referring to his icon garment, now being celebrated at an important exhibition in Milan.
Conceived with the intention of highlighting the poetic and creative tailoring of Gianfranco Ferré, the exhibition takes visitors through various forms of reading, the discovery of the white shirt, a true paradigm of Ferré's style, highlighting the most innovative design elements and the endless, fascinating interpretations. The constant presence that runs like a common thread throughout his career, Gianfranco Ferré's camicia bianca was defined by the designer himself "a sign of my style" or "contemporary lexicon of elegance."
27 white shirts represents the core of the exhibition organized and produced by Palazzo Reale, Fondazione Gianfranco Ferré, and The Camera Nazionale della Moda Italiana, and open from 10 March to 1 April 2015 in Palazzo Reale's impressive "Sala delle Cariatidi".
The selection traces 24 years in the history of Italian fashion, from 1982 to 2006, highlighting elements of design and innovation. The 27 shirts on display, selected among the most extraordinary created over twenty years of business, along with drawings, illustrations and movies, allow you to get in touch with the poetic tailoring of Ferré.
The lighting on each mannequin points up construction and volumes, the various precious materials, lacework and embroidery, stitching, micro and macro elements, all the details defining the infinity of interpretation afforded by a Gianfranco Ferré white shirt. Along the sides of this installation are display cases with interesting materials from the Foundation's archive, while dreamlike photographic projections travel across the ceiling.