A trendy, comfortable and healthy place for a dog to rest and sleep!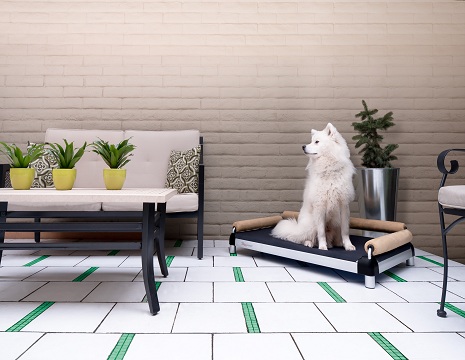 An orthopedic, elevated, chew-resistant dog bed made by a dog lover and a designer can be called the ultimate dog bed. Dutch Dog Design LLC known for their market-leading DoggyRide dog bike trailers and strollers is adding dog beds as a new product line under the trademarked name DoggySnooze.
The elevated dog bed comes in three sizes, four modular furniture styles, five different bed layer colors and five different bolster covers. The bed is available with the standard short elevation legs, long 'loft' legs or on wheels. For your old four-legged friend the orthopedic memory foam comes standard in the snoozeLounge and snoozeSofa bed models.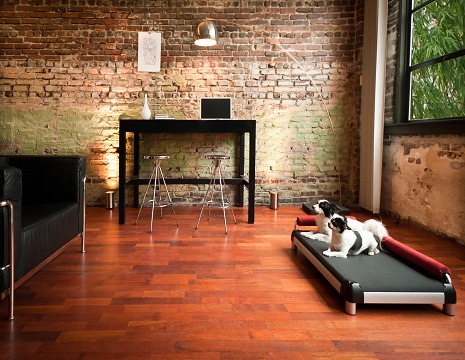 "We design innovative products that aim to improve the quality of life of our best companions, and this dog bed fits perfectly into that category," says Matthys van Leeuwen, principal of Dutch Dog Design LLC. "The health, comfort, and versatile features of this dog bed product line comply with the main criteria of our designs, where form meets function."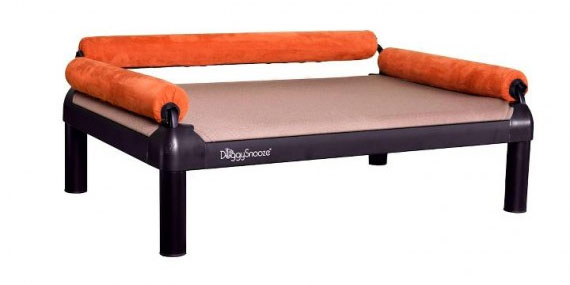 In 2003, Dutch Dog Design pioneered an area considered unachievable by many at the time but which has now become very common. When they started with their first dog bike trailer, eyebrows were raised among pet and cycling industry experts, but DoggyRide is now a household name for pet owners. The patented DoggySnooze dog bed line features the same revolutionary design ideas that characterize the other distinctive products of this company.
"People are becoming more aware of the long-term health effects of their pets' sleeping habits, so with the help of veterinarians, we designed this product with orthopedic benefits being the main purpose. The concerns we have about the mattress we sleep on applies to dogs as well. When adding product durability and design to the mix, it adds to the potential of a well-conceived product," says van Leeuwen.