The next step in Jaguar's sporting bloodline has arrived
F-TYPE – the global debut at the Paris Motor Show: F-TYPE VIP Reveal Event in Paris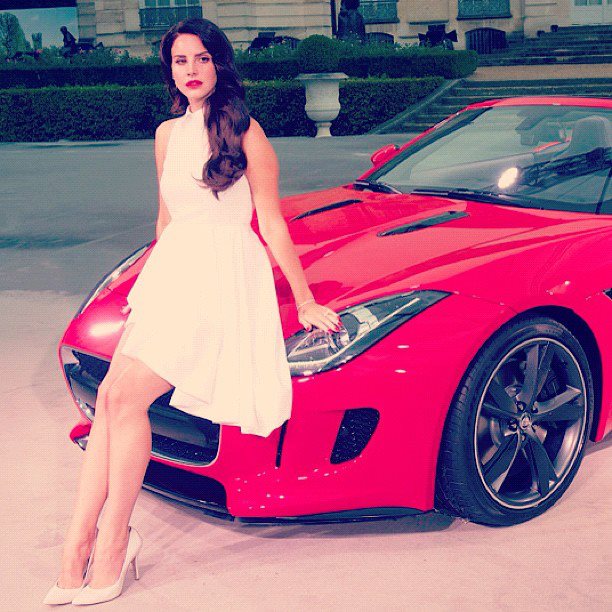 The new Jaguar F-TYPE unveiled to a VIP audience at Musee Rodin, Paris is a two-seat, convertible sports car focused on "delivering performance, agility and maximum driver engagement," says its builders.
The luxury car was revealed in front of the dramatic setting of the 18th century Musee Rodin. Following the reveal, singer Lana Del Rey took to the stage and performed a new track 'Burning Desire,' that she has written as part of her collaboration with Jaguar for the launch of the F-TYPE. The track is confirmed to be the soundtrack to a short film that is being produced in association with Ridley Scott Associates and will be featured on her new album. Starring Golden Globe nominated and Emmy Award-winning actor Damian Lewis, the short film is scheduled to be filmed in South America in October and will be released early 2013.
"Jaguar is a founding member of the sports car segment with a rich sporting bloodline stretching over 75 years, and in the F-TYPE we've reignited that flame. The F-TYPE isn't designed to be like anyone else's sports car. It's a Jaguar sports car – ultra-precise, powerful, sensual and, most of all, it feels alive," commented Adrian Hallmark, Global Brand Director, Jaguar.
The focus on driver involvement and sporting performance in the new F-TYPE is emphasized by the asymmetric layout of the cockpit. This is evidenced by the grab handle, which sweeps down the center console on the passenger side, delineating it from the driver's position.
Taking inspiration from cockpits of fighter airplanes, the controls are ergonomically grouped by function. Further aeronautical inspiration can be found in the joystick-shaped SportShift selector controlling the eight- speed transmission. The air vents on top of the dashboard will only deploy when instructed to by either the driver or complex control algorithms, staying tucked discreetly out of sight in other circumstances.
Aluminum forms a great part of Jaguar's commitment to sustainability with more than half the content of the car coming from recycled metal. In addition, the structure of the F-TYPE is exclusively riveted and bonded – this manufacturing process emits up to 80 per cent less CO2 compared to that from welding a comparable steel structure.