The Yacht Harbour Association (THYA) announced the winners of its prestigious Marina of the Year Awards. Now in its fourth year, the Awards recognise the best of over 160 Gold Anchor accredited marinas from round the world. The winning marinas are voted for by their berth holders in the UK Coastal (over 250 berths), UK Coastal (under 250 berths), UK Inland, International and Superyacht categories.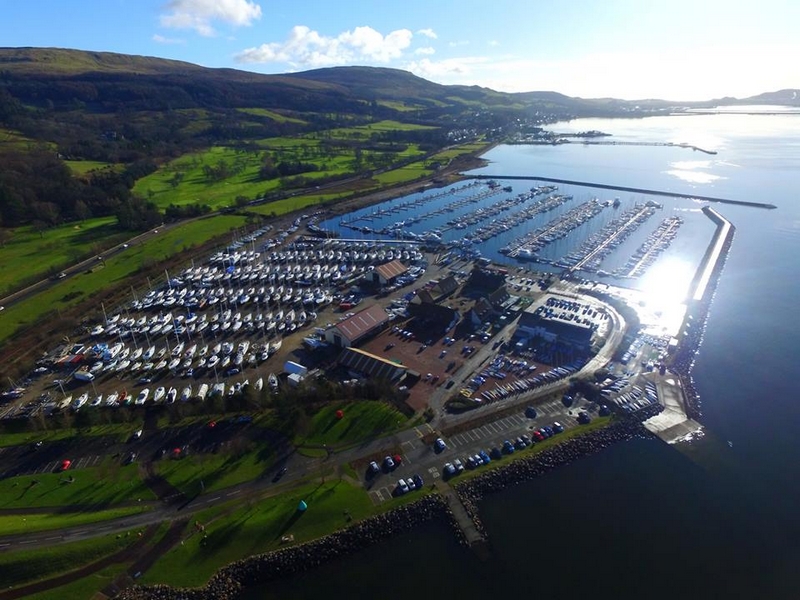 TYHA worked closely with partners to encourage marina customers to vote for their favourite marina which culminated in over 4,100 votes being cast for the 2017 Awards. Last year an impressive 82 marinas received votes demonstrating just how highly marina customers value the high levels of customer service provided in Gold Anchor accredited marinas.
There are five categories of winners with a runner-up in each: UK Coastal Marinas (under and over 250 berths), UK Inland Marinas, International Marinas and Superyacht Marinas.
UK boat owners have voted for Largs Yacht Haven as UK Coastal Marina of the Year 2017. The award was received by Carolyn Elder, Largs Yacht Haven's Marina Director, at the London Boat Show. The ceremony was hosted by TYHA with sponsors GJW Insurance and British Marine.
Commenting on the accolade, Carolyn Elder said, "What a way to start 2017, we're absolutely thrilled! I must praise our entire Haven Team for their hard work. It is our staff who really set our marina apart by setting extremely high standards and delivering an incredible service to our berth holders."
"What makes this award extra special is that it was voted for by boat owners in the UK. We have been overwhelmed by the comments and votes we received. We're extremely grateful to our berth holders and visiting boat owners who voted for us."
Once described by Olympic sailor Shirley Robertson as "the perfect sailing venue", Carolyn is hopeful this award will bring a new wave of sailors to Largs, saying, "Largs and the Scottish west coast offers incredible sailing and motorboating opportunities for every type of boater. I really hope this award puts Scotland on the map for offering quality boating experiences."
Sarah Hanna, the Chairman of TYHA, commented, "Customers voted in unprecedented numbers for Largs Yacht Haven proving that this 5 Gold Anchor accredited marina provides an exceptional experience for its customers. The marina team, led by manager Carolyn Elder, should be very proud of this achievement."
The Marina of the Year 2017 winners and runners up are:
UK Coastal Marina of the Year 2017 (over 250 berths):
Winner – Largs Yacht Haven;
Runner up – MDL Torquay Marina;
UK Coastal Marina of the Year 2017 (under 250 berths)
Winner – Poole Quay Boat Haven;
Runner up – Portavadie Marina;
UK Inland Marina of the Year 2017:
Winner – Church Minshull Aqueduct Marina;
Runner up – MDL Windsor Marina;

International Marina of the Year 2017:
Winner – Karpaz Gate Marina
Runner up – Royal Cork Yacht Club;
Superyacht Marina of the year 2017:
Winner – IGY Isle de Sol
Runner up – Talise Pavilion Marina;
This year saw the launch of the accolade Marina of Distinction. This honour distinguishes a marina with over three consecutive years of continual customer service excellence, as voted for by its customers in the Marina of the Year competition. To qualify, marinas must rank a category finalist over three consecutive competitions. On the third year, they automatically receive the title of Marina of Distinction.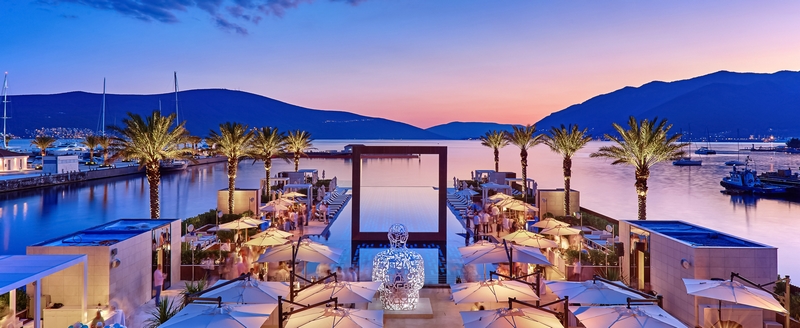 The marinas to receive this award in 2017 are:
Superyacht Marina of Distinction 2017
Porto Montenegro;
UK Coastal Marina of Distinctionthe 2017 (over 250 berths)
Mayflower Marina;
UK Coastal Marina of Distinction 2017 (under 250 berths)
Southampton Town Quay;
International Marina of Distinction 2017:
Marina de Vilamoura.