World's sexiest hotel bedroom can be found in Vietnamese water villa.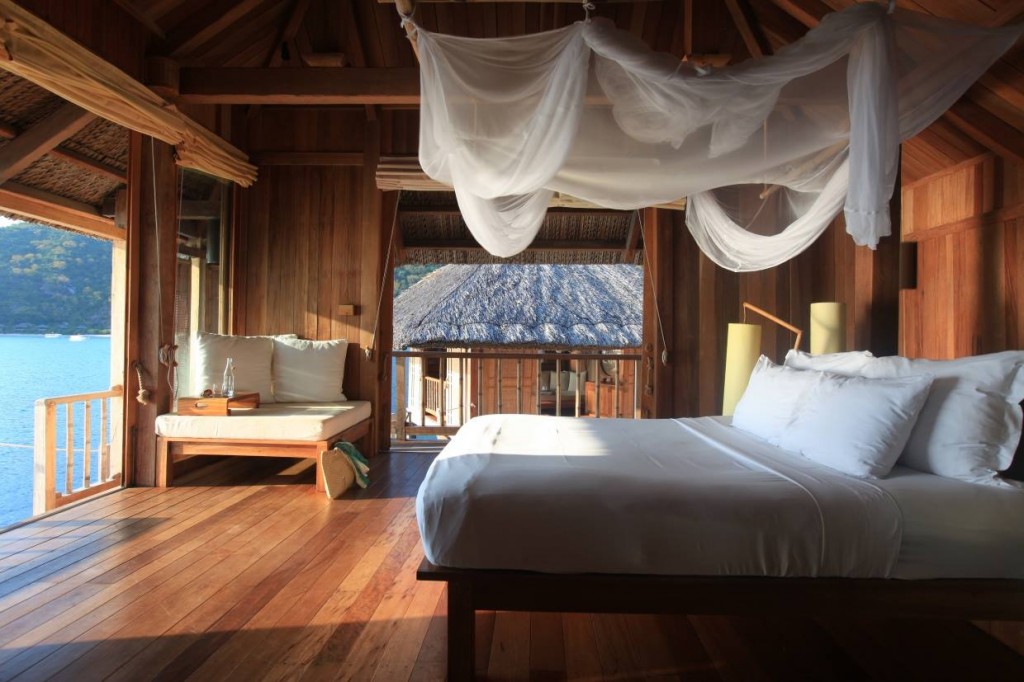 Romance comes in many guises. The ocean-perched water villa at Six Senses Ninh Van Bay in Vietnam was named 'Sexiest Bedroom in the World' at boutique hotel specialist Mr & Mrs Smith's second annual Smith Hotel Awards event.
Water Villa Number 5 beat off strong contenders including runners-up Suite 57 at the Viceroy New York, sitting on the hotel's 28th floor for views over Central Park; and the Roccia Suite at Bellevue Syrene in Italy (described by awards judge Jessie Ware as 'like a sexed-up Downton Abbey').
According to boutique hotel specialists Mr & Mrs Smith, the "ravishingly romantic" villas evoke the notion of a castaway romance.

"Water Villa 5 is the pick of the bunch, with an infinity-edge plunge pool set seductively into the rocks, a private ladder leading into the ocean, and rustic-luxe good looks that conjure a cocoon of pure castaway romance," said the editors.
According to AFP, "the seduction of Water Villa 5 could be its understated minimalism, accented simply by a draping mosquito net over a king-sized bed and open concept to excite the imagination".
Six Senses Ninh Van Bay sits on a dramatic bay that gives the feeling of an island, with impressive rock formations overlooking the East Vietnam Sea.White sand beach and towering mountains add to the sense of being intimately at one with nature.
Other 2014 winners are:
Best Hotel Restaurant: Hartnett, Holder & Co at Lime Wood, UK
The Eco Award: Sal Salis, Australia
Hottest Hotel Bar: The NoMad Hotel, US
Best Spa Hotel: House Spa at Dormy House, Cotswolds
Best Budget Hotel: 1888 Hotel, Sydney Australia
Best-Dressed Hotel: El Fenn, Morocco.