Louis Vuitton Townhouse launch party at Selfridges London.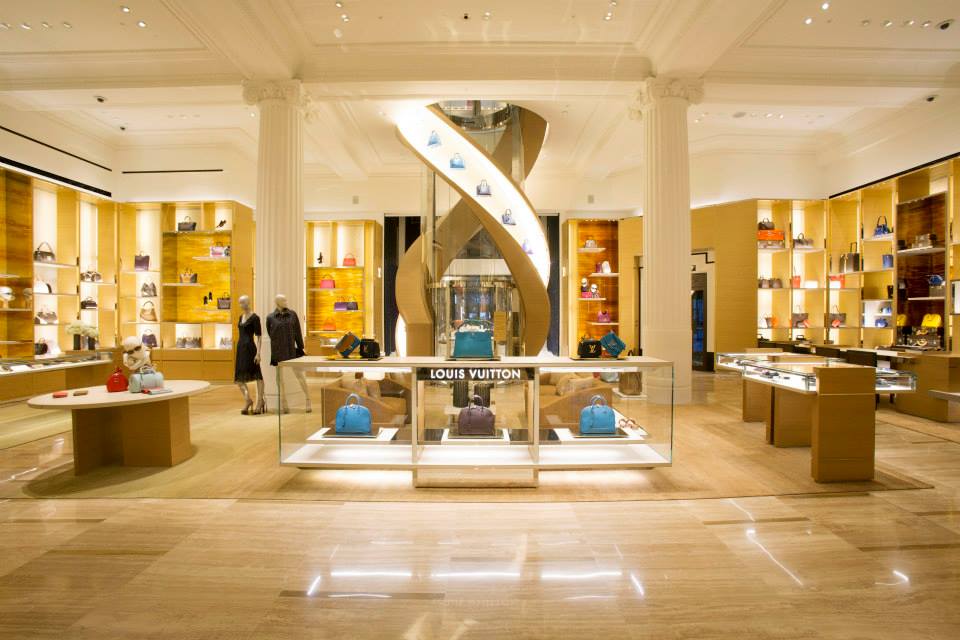 Louis Vuitton luxury fashion house created a new customer experience and a new global destination at Selfridges London with the opening of the new Louis Vuitton Townhouse, where the idea of transformation of retail into a theatrical production became reality after four years of preparation.
.The three floors of the new luxury shopping space are each connected by a state-of-the-art circular elevator which gently revolves inside a glass tube.
On the ground floor, don't miss the interactive Digital Atelier for personalisation – a world first for Louis Vuitton.Moving up onto the first floor, you'll find for the first time the full men's ready-to-wear, shoes and accessories collections from in-house Men's Style Director, Kim Jones. On the second floor, the women's ready-to-wear collections are presented. The women's salon is decorated with glass art and an original collection of furniture completes the elegant surroundings.
"The Japanese aesthetic is timeless, and has a universality to it. This project has been four years in the making  and when you are designing something that will take years to build, that first idea has got to be super-strong. It has got to last, and to still look fresh, not just when it finally opens, but well beyond that," explained Gwenaël Nicolas, the designer behind the new three-story Louis Vuitton Townhouse in London's Selfridges.
"I expected everyone to laugh when I first suggested it," he said to telegraph.
"As you enter this London Townhouse and travel an extraordinary journey through three floors of the Oxford Street store, inspired by a completely fresh architectural approach, you will discover a comprehensive range of products across every category," said Anne Pitcher, Managing Director of Selfridges.
This is a celebration of our long standing partnership with Louis Vuitton and our mutual desire push the boundaries of shopping beyond anything you have seen so far."
The list of special events in the Townhouse included "Hot-stamping personalisation" for small leather goods, wallets and luggage tags, "Artisan demonstrations" where Louis Vuitton's artisans presented techniques like leather dying and creasing, "Art-of-packing demonstrations" where the luxury house offere tips and trick how to pack your luggage efficiently, and "Shoe shining on the men's floor", an event which saw a top London shoe shiner to shine shoes in the Townhouse.