Carl Hansen & Søn is celebrating Hans J. Wegner's 104th birthday on April 2 with a special edition of his iconicWishbone Chair in Ancient Oak.
The Wishbone Chair was one of the very first models the world-renowned Danish furniture designer Hans J. Wegner designed especially for Carl Hansen & Søn and has been in continuous production since 1950.
Design enthusiasts will now have the opportunity to acquire a unique edition of Hans J. Wegner's elegant Wishbone Chair as Carl Hansen & Søn is offering the coveted design in Ancient Oak to commemorate the designer's 104th birthday. The special birthday edition is crafted in oil-treated Ancient Oak – oak that has been specially treated to recreate the strength, warmth and dark-brown color of its thousand-year-old bog oak counterpart.
Wegner's legendary Wishbone Chair represented a design breakthrough when it was first launched in 1950. With its graphical expression, advanced elements and complex construction an icon was born. Consisting of 14 parts the chair still requires high demands for the craftsmen who handle the collecting of the chair, as well as the hand- woven seat of 120 meters of paper cord.
The limited-edition comes with a certificate of authenticity as well as a brass plate engraved with Hans J. Wegner's signature and date of birth – discreetly placed on the inside of the chair's frame. The engraving reproduces Wegner's signature with a high degree of detail, paying respect to the master designer's own high craftsmanship standards.
"Many view the CH24 as an ideal chair as it fulfills the functional demands for comfort and stability while having a distinct look. In other words: it captures the essence of modern Danish design," commented carlhansen.
This iconic design was the last part of a Wegner series inspired by portraits of Danish merchants sitting in Chinese Ming Dynasty chairs. Wegner took a giant leap in furniture design with the series, combining the top rails and arms into a single piece. The characteristic Y-shaped back provides comfortable support while giving stability to the steam-bent top.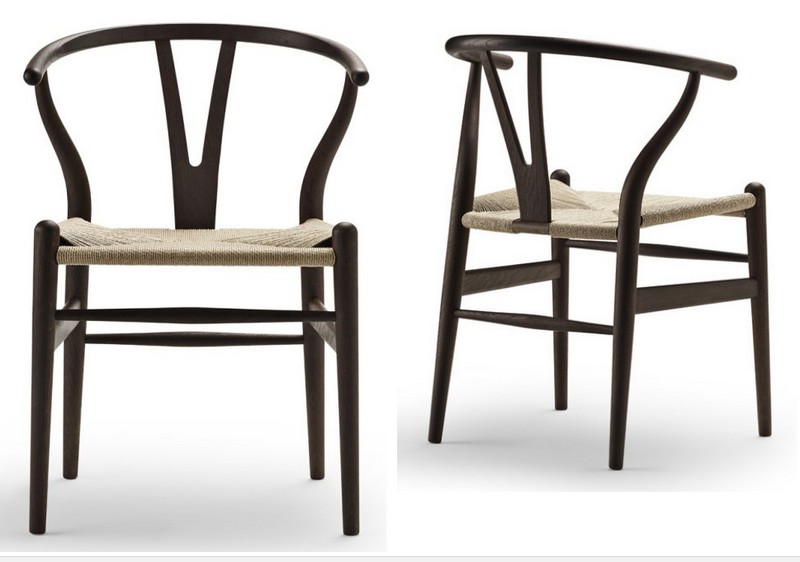 photos: carlhansen.com