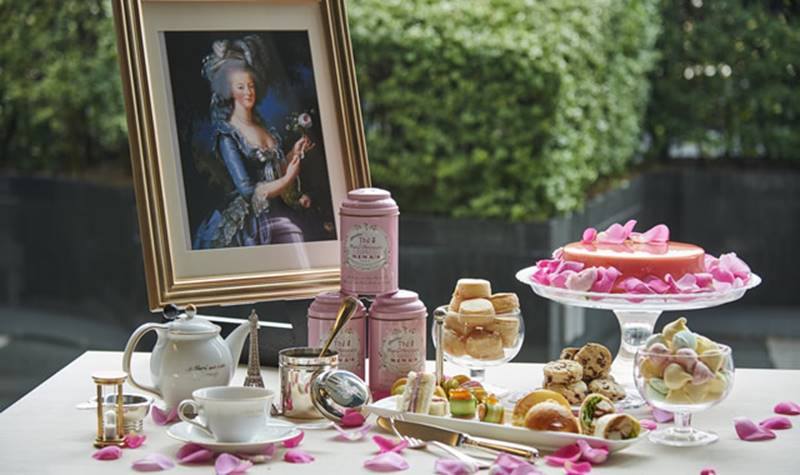 The world's Largest Origami Rose has a diameter of 5.08 m (16 ft 8 in) and was made with a rare Japanese golden Futa-washi (a traditional paper from Kanazawa, Japan – managed by only 3 families). Nina's Marie-Antoinette – Luxury Parisian Tea House – and Le Potager du Roi de Versailles (King's Kitchen Garden) are the creators of the this mega-Origami Flower. The achievement of the new GUINNESS WORLD RECORD was recorded on October 1st 2016 in the imposing Kings Kitchen Garden of Versailles.
This Guinness project shared with hundreds of children in Versailles was aimed to remind everyone of the importance of craftsmanship and transforming simple things into beautiful art.
"We are proud to bring this Japanese spirit to Versailles with such an innovative project requiring a team of 8 people to rise the Rose instead of just one, marking team spirit and intelligent hands" said Machiko Ikeoka, leader of the project and Nina's Marie-Antoinette representative in Japan from Kanazawa.
Nina's Marie-Antoinette is the only official partner proposing tea made each year of handpicked fruit and roses from the Kings Kitchen Garden of Versailles, the oldest Kitchen garden in the world. Founded in Paris in 1672 by Pierre Diaz, "La Distillerie Frères" was the first perfumer to distil lavender and rose essences used for perfuming gloves at that time. Nina's succeeds in the know-how of crafting unique aromas directly inspired from the original Versailles Court to create the best aromatic teas. The famous Parisian Tea House is located next to the Place Vendome where guests can enjoy a "time travelling teatime" experience with its unique collection of historical items belonging to Queen Marie-Antoinette.