Feted world-class qualities joined by modern techniques of textiles and technology.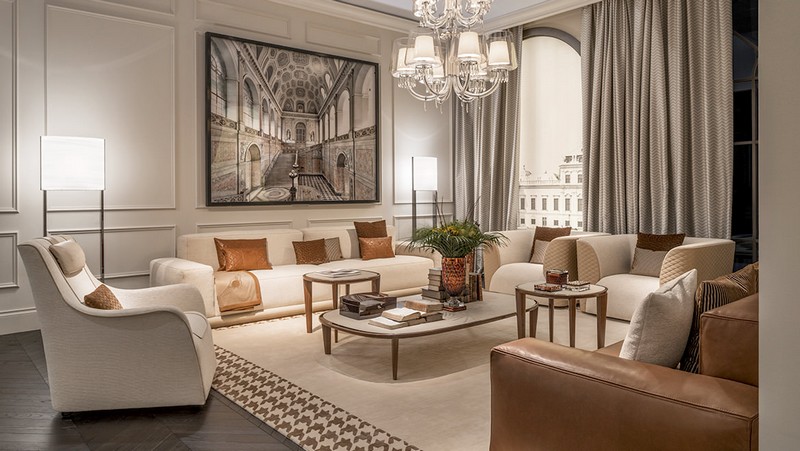 The fluid contours of the new 2016 Bentley Home collection presented at Salone Internazionale del Mobile 2016 joins the feted world-class qualities and heritage of the renowned automotive brand with the modern techniques of textiles and technology.
The materials are the result of a balance between tradition and innovation. New velvets, with their unique quality and elegance, are handwoven on backstrap looms using ancient techniques. This approach is enriched by new technologies which create three-dimensional textured waves. The characteristic patterns of British menswear such as pinstripes, Houndstooth checks, Prince of Wales plaids, and geometric ascots, are co- ordinated with Bentley automotive design, including the use of diamond quilting. These are stitched onto supple leathers; in shades of beige, mink and cognac.
The palette expresses a series of neutral tones; a selection of greys with accents of blue and chocolate. Precious briar-root is presented in different veneers and colour variations. Importance is also given to the Ebony Macassar and walnut finishes in addition to onyx and Calacatta marble.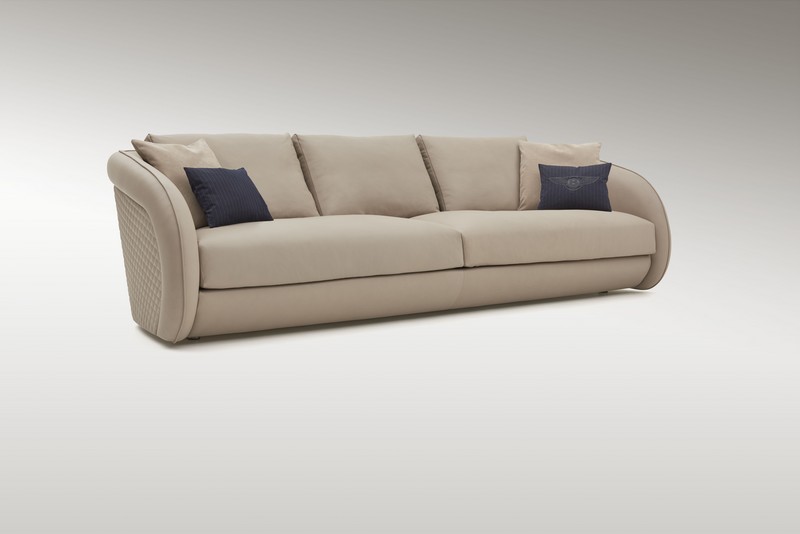 Beaumont Sofa
Beaumont is an elegant and sleek range of furniture including sofa and armchair. The frame is available upholstered in a quilted diamond stitch, or in precious briar root. The design of the armrest extends outwards from the frame. The result is aerodynamic and modern, yet the overriding sensation is inviting and relaxing.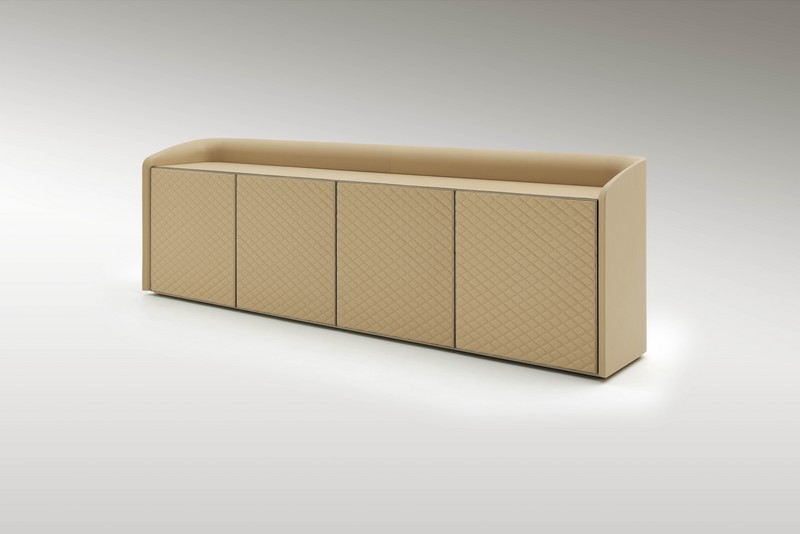 Lendal Sideboard
Lendal sideboard is an expression of the finest craftsmanship and scrupulous attention to detail. The classical connotations are remodelled in a fascinating and contemporary style. The leather doors are upholstered with the iconic diamond quilt stitch.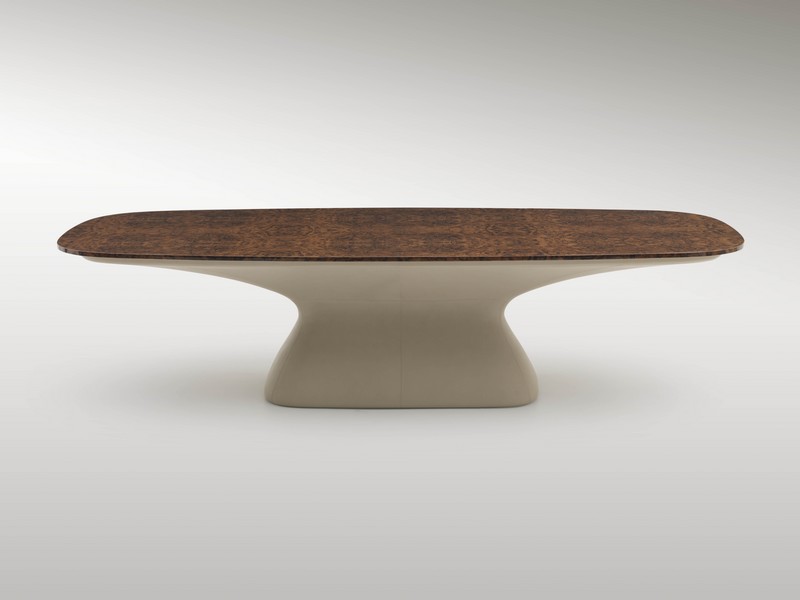 Alston Table
The Alston table is characterised by a juxtaposition of different shapes and volumes. The model's stand-out feature is its substantial base, upholstered in leather with diamond quilt stitching. The wide table top is available in Ebony Macassar or in the briar-root veneers of the collection with polished, brushed finishes. This contrasts with the matt lacquered skirting, colour co-ordinated with the base.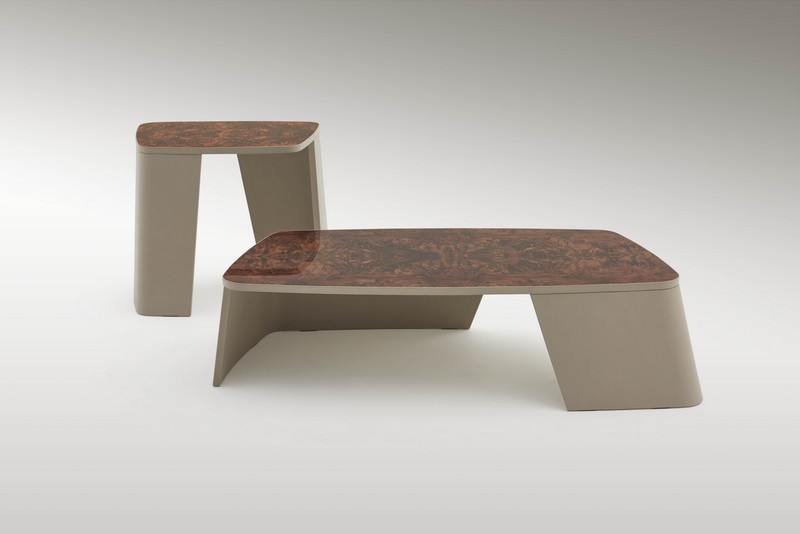 Kew Coffee Table and Side Table
These coffee and side tables available in multiple sizes, are an apt solution for meeting and lounge areas. Kew is a contemporary model with a hand-upholstered leather frame, accompanied with a top in briar-root or Ebony Macassar.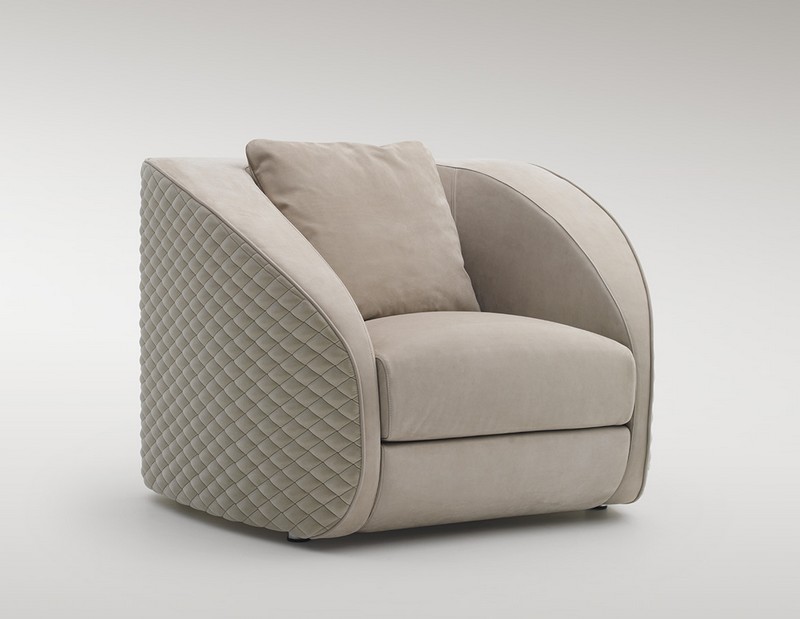 Melrose Armchair
Melrose armchair is characterised by a substantial and traditional shape, which has been reinterpreted into a current style. The interplay of straight and curved lines is accented by a contrasting piping detail, enhancing the profile of the model: a perfect solution for lounge or living areas.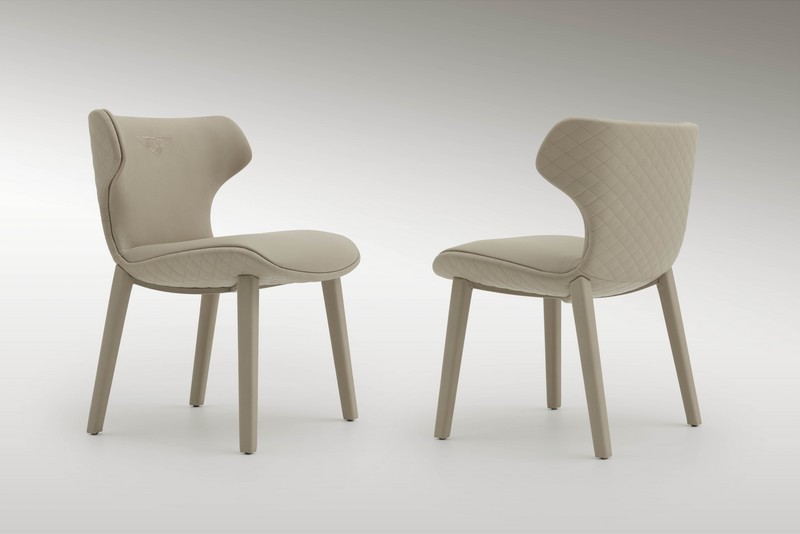 Charlotte Chair
Charlotte is a chair identified by its light volumes and varying profile. The frame and the legs, covered in leather with the iconic diamond quilt pattern, house a smart and functional seat.