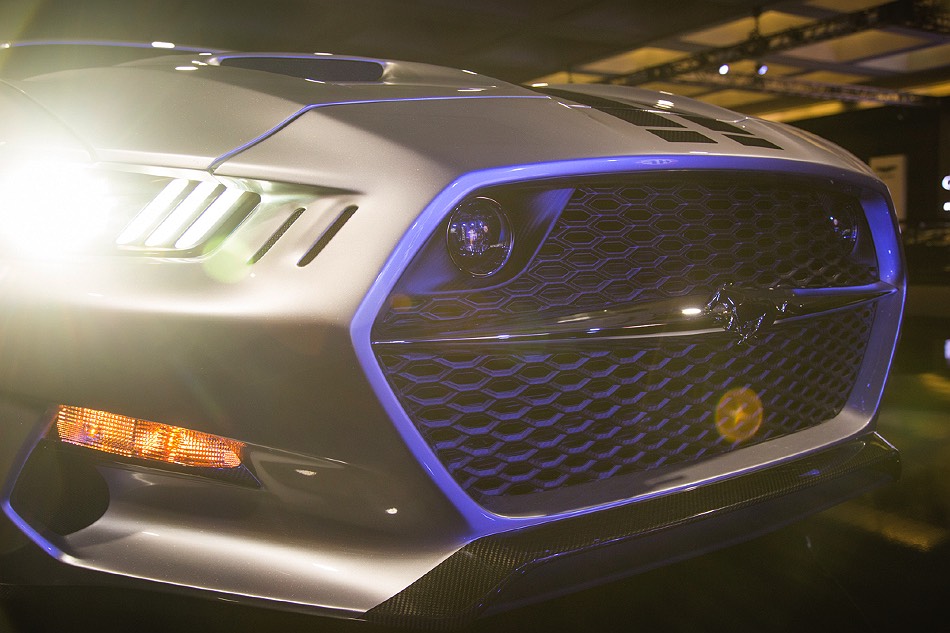 Henrik Fisker and Galpin Auto Sports took the wraps off of their "Ultimate American Muscle Car" today at the 2014 Los Angeles Auto Show. Henrik Fisker and Galpin's President, Beau Boeckmann unveiled a low-volume production, carbon fiber-bodied, super-Mustang dubbed "Rocket."
"Mustang has been my favorite car for almost my entire life," said Boeckmann. "I had the pleasure of working with Ford's development team for the last few years, and I think they absolutely nailed it. So of course, I wanted to do something really special when the new Mustang came out. When Henrik showed me his ideas, I got chills—it's literally the most beautiful Mustang I have ever seen. Considering it's our top product for customizing and performance at GAS, it is a natural fit for us to try to make the performance stand out as much as the design does. Doing this project with my dear friend Henrik—who I consider one of the greatest designers of all time—is simply a dream come true!"
The Rocket's sculptured hood features two large air intakes that are designed to channel cooler outside air through the engine compartment, supplementing the grill and front splitter in keeping the 725-hp V8 engine at peak operating temperature. Two additional scoops, mounted on the rear fenders ahead of the wheels help channel air to cool oversized 15-inch Brembo Grand Turismo high performance brakes.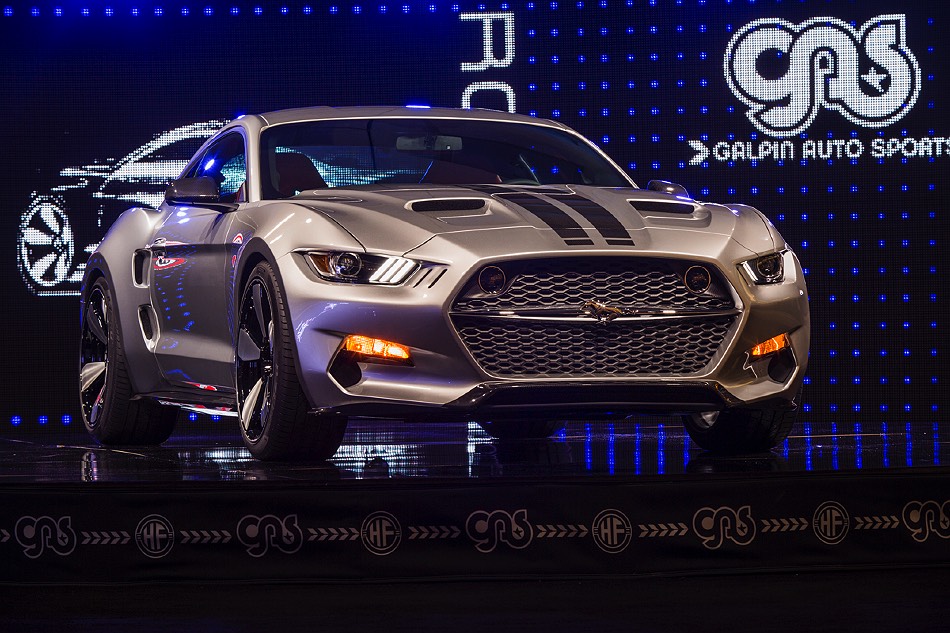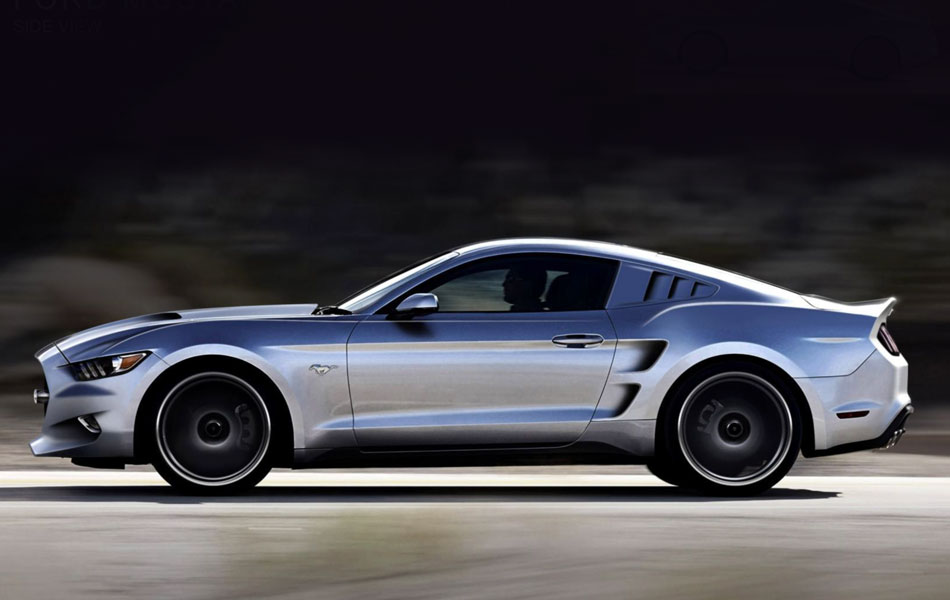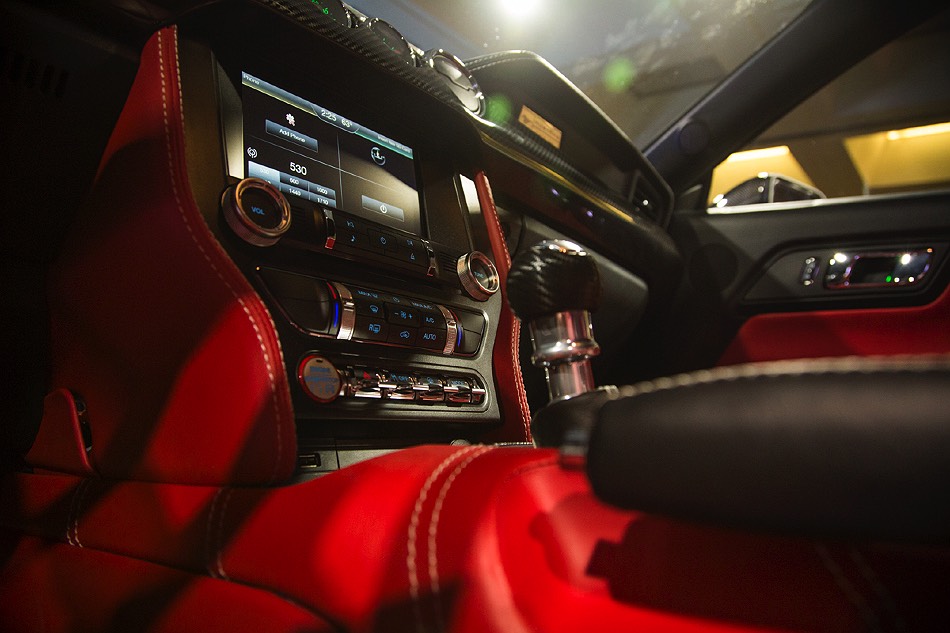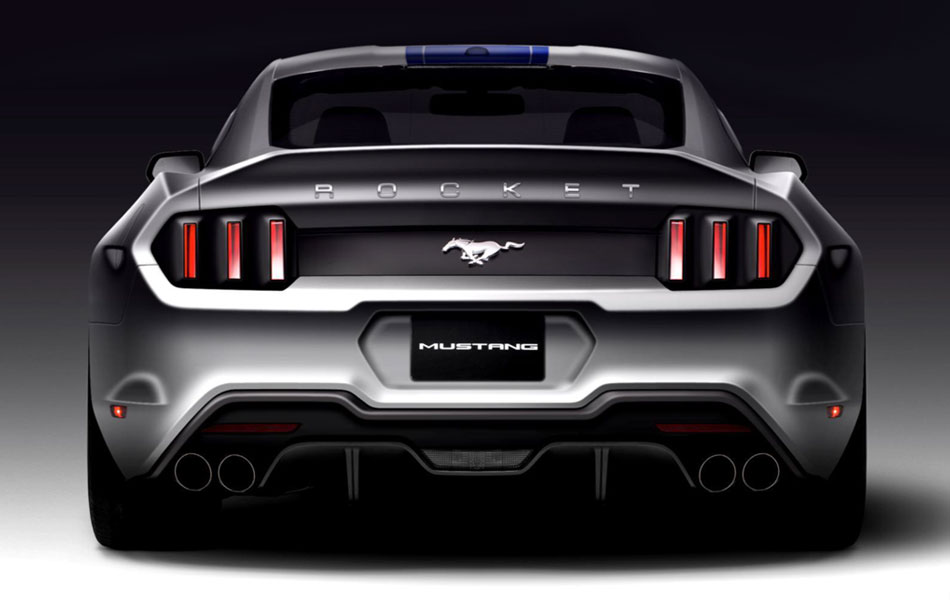 The Rocket is painted with a custom mixed silver called Éminence Grise and rides on large 21- inch ADV.1 wheels with Pirelli P-Zero extreme performance tires that are supported by a front and rear independent, fully-adjustable suspension; allowing owners the capability to set their car up to their own preference, or specially "tune" the Rocket for optimal street or track duty.
"Ford's engineers and Moray Callum's design team did an amazing job with the new Mustang," said Henrik Fisker. "So good in fact, I think the design additions and power upgrades we have made to the car help it play in a higher league, against much more expensive supercars!""It's a special moment when you get to work on a car like the Ford Mustang. This is a project born out of passion, it's a dream come true, to have the opportunity to "touch" a Mustang and apply my design ideas to it," said Fisker. I love the 60's American muscle cars. They are more sculptured, with more radicalproportions and bold details than European counterparts. My favorite Mustang is the 1968 Shelby GT500 that had this long hood and huge air intakes; it gave me butterflies the first time I saw it. We wanted to recreate that feeling with this car."
The car that debuted on the LA Auto Show stand is the first example of a low-volume series. Production of the Rocket begins in December with the first deliveries beginning in early 2015.