Instant make-up… without make-up! Panasonic and Kanebo invent the digital make-up snapshot
Latest innovation from Japan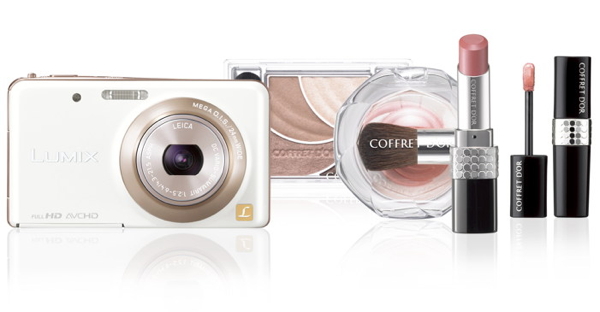 A new photo retouch function invented by Japanese cosmetics giant Kanebo Cosmetics in partnership with Panasonic creates the illusion of make-up on photos. Actually, Panasonic's Lumix digital cameras have been upgraded with a further evolution of the portrait retouch function.
The Beauty Retouch mode makes it possible to virtually cosmetically enhance human faces and make them look more glamorous. This mode is advanced with the addition of Smile Look in addition to the Aesthetic Retouch (Clear Skin, Shine Removal, Whitening of Teeth, Lift Up, Eye Emphasis), Foundation and Make-up Retouch (Lip Colour, Cheek Colour, Eye Shadow). A rich variety of trend colour is available in each cosmetic and the strength of effect can be adjusted individually according to the user's intention. On the other hand, One-touch Make Up mode offers 4 patterns of latest trend make-up – Natural, Smokey, Glamour and Cheerful. Both colour selection and make-up effect are supervised by Kanebo COFFRET D'OR. Furthermore, a new My Beauty setting can memorize 3 patterns of adjusted parameter. Once the favorite pattern of Beauty Retouch is created, users can recall and apply it immediately when they want it.
The DMC-FX80 incorporates a high quality LEICA DC VARIO-SUMMARIT lens that boasts excellent brightness of F2.5. The F2.5 lens is approx. 25% brighter than the F2.8 lens which has been previously offered in this class of camera. It allows the use of higher shutter speeds whilst capturing stunningly clear, sharp, blur-free images even in lower lighting situation. Together with the MEGA Optical Image Stabiliser (O.I.S). In the Intelligent Auto (iA) mode, the DMC-FX80 powerfully suppresses blur caused by the movement of subjects – great for portraits at parties or pictures of babies without using flash.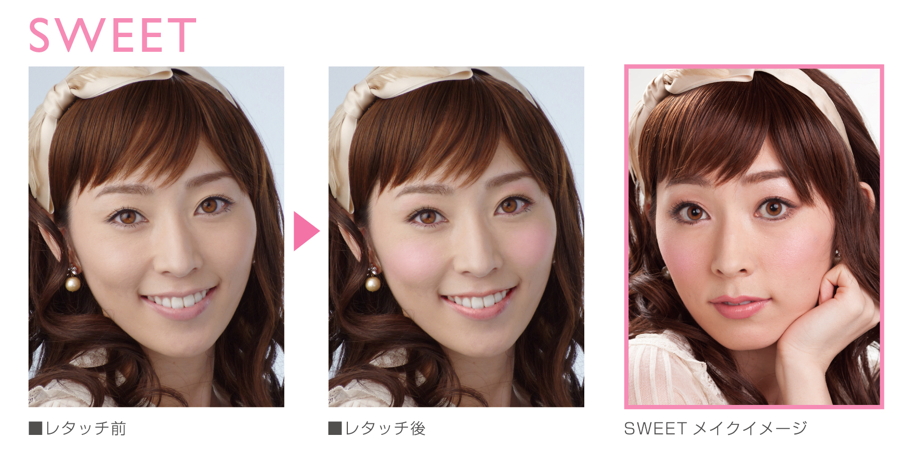 "By supervising the retouch effects of the new Lumix DMC-FX80 digital camera based on its decades of expertise with makeup, Kanebo Cosmetics has helped create a beautiful yet natural digital makeup finish with a rich gradation of eye shadows and foundation effects that add dimension to the complexion," says the Japanese cosmetics giant.