Baccarat to light up Rodeo Drive with Crystal Chandeliers.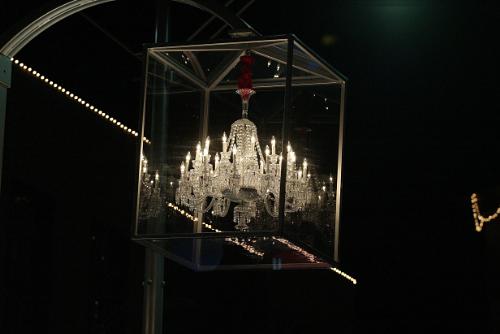 As Beverly Hills commemorates its centennial year, Rodeo Drive is once again partnering with Baccarat to make the ceremony a truly spectacular night. World-renowned French luxury lifestyle brand Baccarat will illuminate Rodeo Drive for the holiday season in celebration of their 250th anniversary and the centennial anniversary of the City of Beverly Hills. Baccarat will line the median of the famed thoroughfare with its iconic chandeliers for the first time since 2008.
Baccarat is celebrating its anniversary around the world, including the breathtaking Parisian installation at the Grandes Galleries at the Petit Palais, which runs through January 4, 2015.
Baccarat has always been a catalyst for celebration, and a very special lighting ceremony is scheduled for Sunday, November 23rd at 6:00pm to "flip the switch" that will light up Rodeo Drive for the holidays. The event will be open to the public, taking place on the 300 block of Rodeo Drive near the intersection of Dayton Way and Brighton Way.