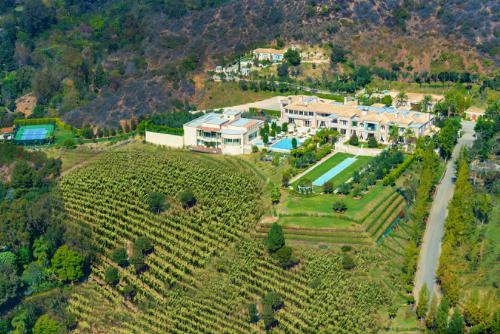 The most-expensive residential property currently for sale in the United States is over 35,000 square feet, including a finished wine cellar, while the entire estate offers more than 53,000 square feet of livable areas. This includes the entertainment complex, along with a separate guest house that offers a private retreat. The $195 million elite estate provides garage parking for 27 cars and can accommodate parking for up to 150 cars on- site.
This unparalleled Mediterranean villa called Palazzo di Amore, completed with its own vineyard, is set on a promontory in the heart of Beverly Hills on a rare, expansive 25 acres offering views of the iconic Los Angeles canyons and city lights.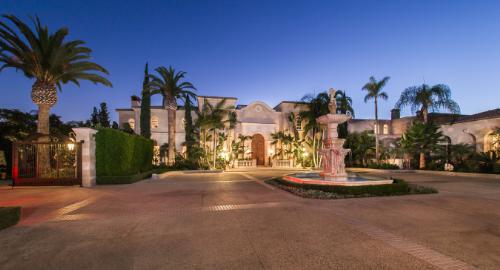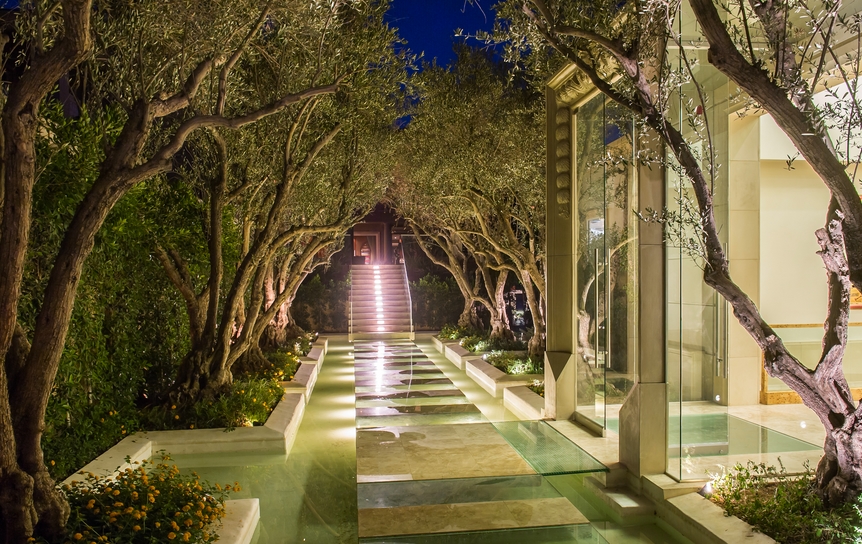 This Beverly Hills residential compound is owned by successful, self-made real estate entrepreneur Jeff Greene. The owner invested tens of millions to complete and expand Palazzo di Amore after purchasing it, finishing the second floor of the main residence and building a massive approximate 15,000 square foot entertainment center that includes a disco/ballroom with a revolving turn table style dance floor, DJ booth and a laser- light system. The entertainment complex features a 50-seat private screening room, a bowling alley and a game room. It can host up to 250 guests for a seated dinner or event. Guests are welcomed to the two-level structure through a floating glass-floor walkway over pools lined by 70 year old mature olive trees. The interior features limestone floors with marble and maple inlay, hand-painted ceilings, and paneling of maple burl wood.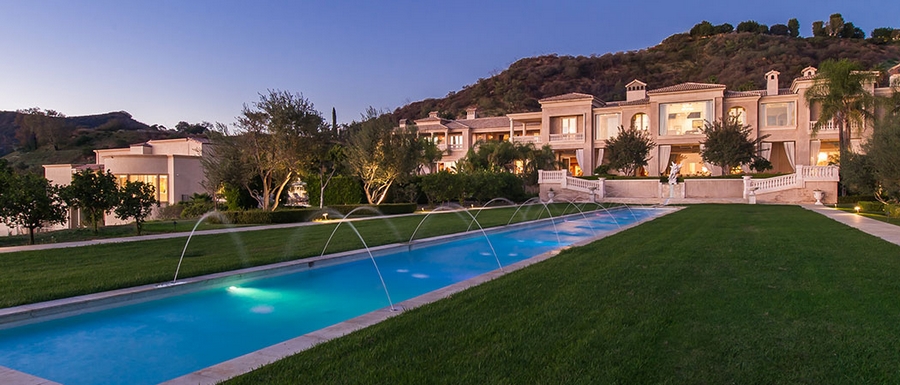 "At an asking price of $195 million, this home becomes the most-expensive residential property currently for sale in the United States, based on all information at our disposal. If it were to sell for $195 million, it would handily surpass the current sale record of $120 million for Copper Beech Farm in Greenwich, Conn., earlier this year," explained Rick Goodwin, Publisher of Unique Homes & Ultimate Homes. Coldwell Banker recently listed another of the nation's most expensive properties, the $139 million 60,500 square foot residence inspired by Versailles in Hillsboro Beach, Florida.
Palazzo di Amore was developed by Mohamed Hadid, who has a proven track record of developing the nation's most expensive and coveted estates. His most recent Beverly Hills estate was listed for $58 million and was quickly sold within 11 months by Joyce Rey & Stacy Gottula, setting the record for the most expensive home sold in Beverly Hills in 2013. Rey and Gottula set the 2010 national sales record when they successfully sold Mohamed Hadid's lavish estate Le Belvedere in Bel Air listed for $72 million.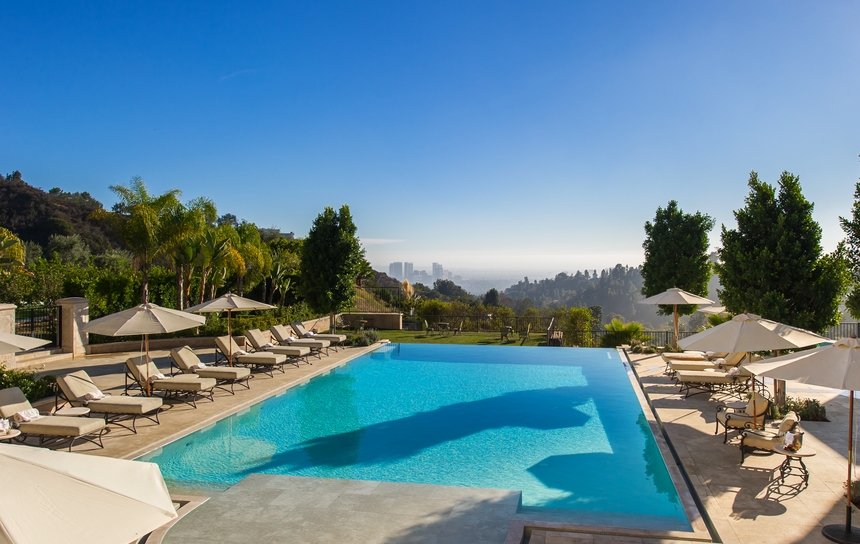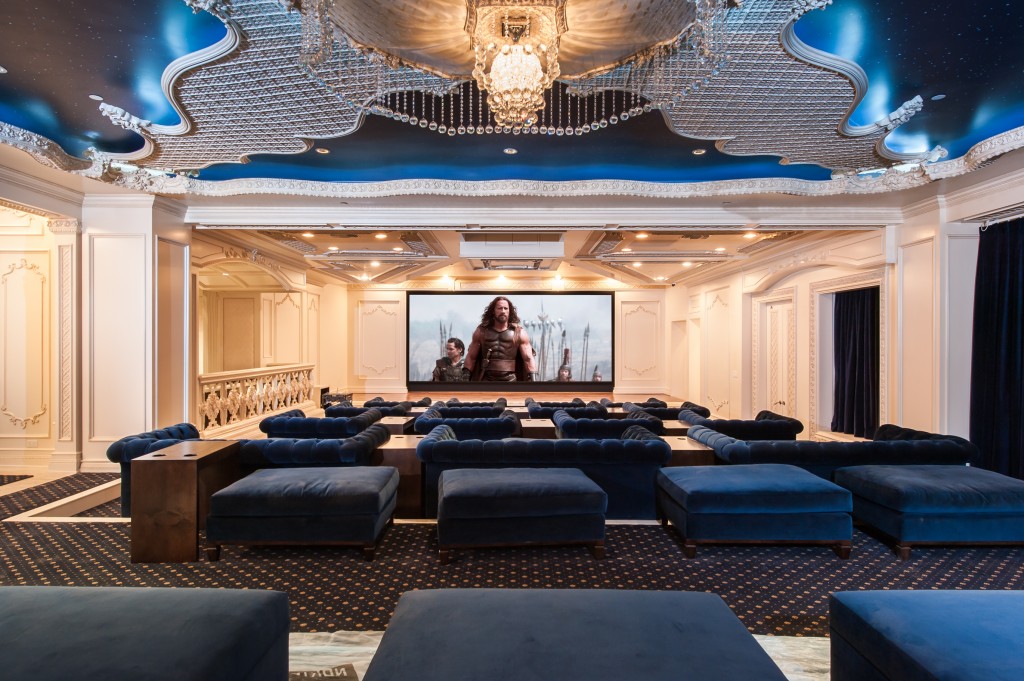 With architecture by Bob Ray Offenhauser and design by Alberto Pinto, the Palazzo di Amore is suited to entertain in style on a grand scale, offering the opportunity to host events for over 1,000 guests. Visitors arrive through three sets of grand double gates and approach the estate via a quarter-mile long tree-lined drive. The marbled two-story sky-lit entry features graceful twin curving staircases. The living room, dining room, breakfast room, game room, office and family room all open onto the manicured grounds highlighted by a waterfall set into the hillside. The outdoor entertaining areas include a striking 128-foot scenic reflecting pool and fountain. The recreational facilities include a swimming pool, a spa, an outdoor barbecue area and tennis court.
The main floor of the residence boasts a grand chef's kitchen replete with classically-styled cabinetry and a commercial size walk-in refrigerator. It is complemented by a secondary staff kitchen, a fully-equipped butler's pantry, two staff rooms, a three-car attached garage and a suite of two private offices with separate entry.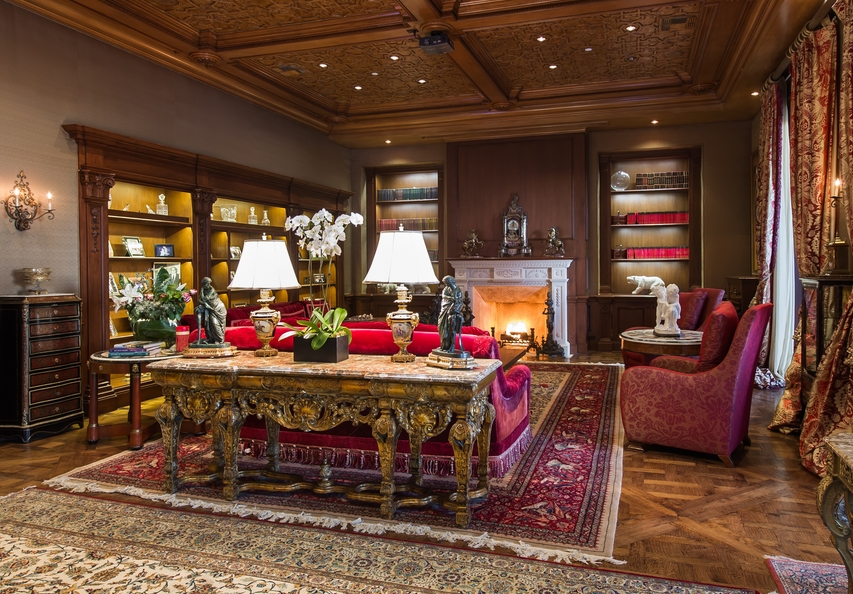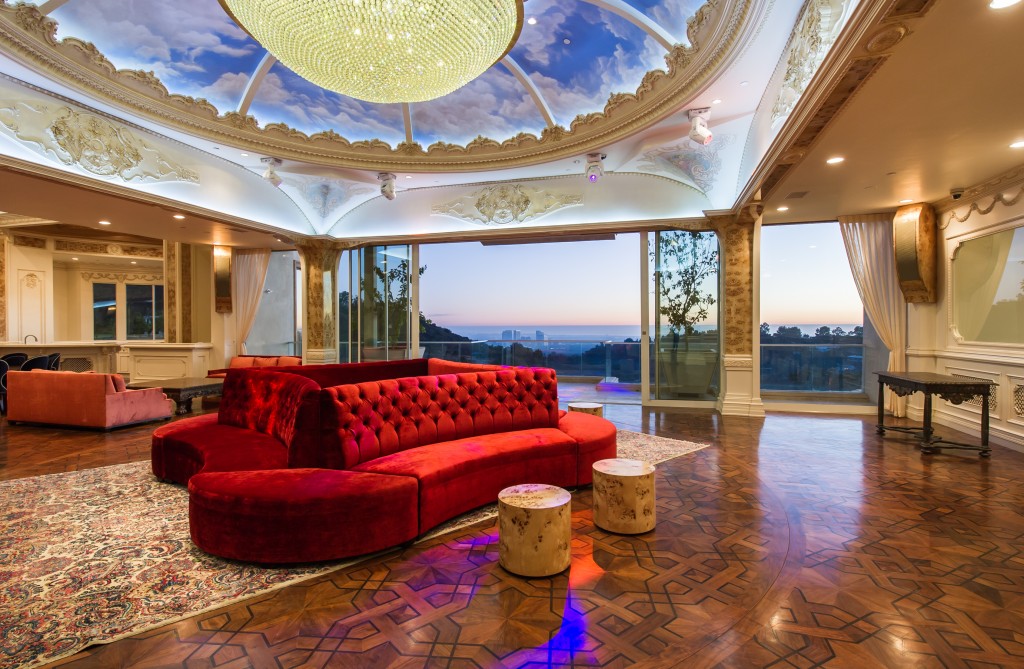 The wine cellar on the main floor holds 3,000 bottles and a tasting room provides a stately setting to savor the estate's private label, Beverly Hills Vineyards. The vineyard produces a 400-500 cases per year of wine made from classic varietals, including Sangiovese, Syrah, Cabernet, Merlot, Rose and Sauvignon Blanc. The lower level houses approximately 10,000 bottles and additional barrels in a second wine cellar which includes temperature-controlled rooms for wine storage flanked by a large tasting room with stone floors and brick barrel-vault ceilings.
The west wing houses four expansive bedroom suites including a VIP suite outfitted with silk upholstered walls, a full kitchen, a large-scale bathroom, a walk-in closet, a sitting room that opens to a spacious terrace spanning nearly 100 feet long as well as 2 additional staff rooms. In total, the estate offers 12 bedrooms and 23 bathrooms.