Bugatti dedicates the final Legends model to its patron.The last of the six model series Les Légendes de Bugatti pays tribute to Ettore Bugatti.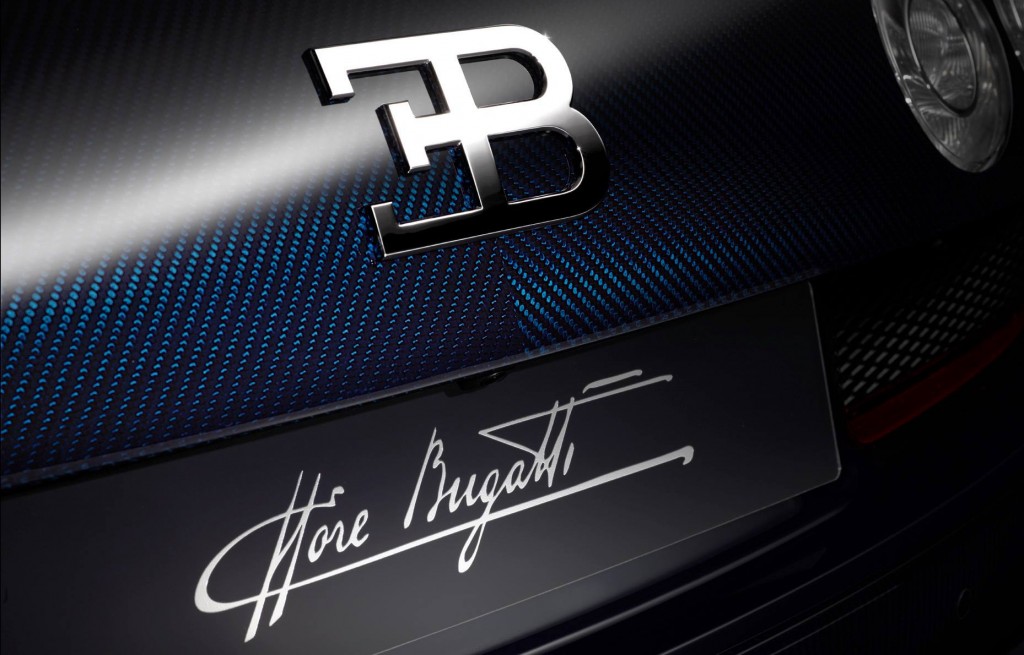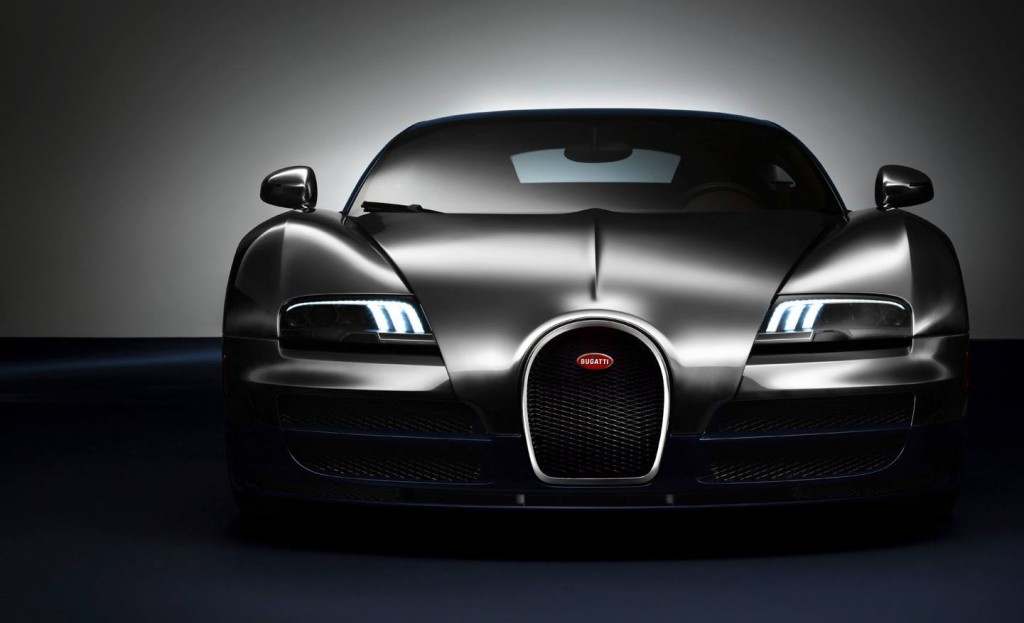 Ettore Bugatti, the patron of the French car manufacturer of high-performance automobiles, is honoured with the last of the six model series Les Légendes de Bugatti. The famous automobile designer and manufacturer, himself a legend, created automobiles as a perfect harmony of technology and aesthetics. The legend's design is dedicated to Ettore Bugatti's passion for the unusual in automobile construction.
"In dedicating this Bugatti Legend to him, we are staying true to his philosophy of aesthetically functional beauty for the automobile by using pure and natural materials such as polished aluminium and the finest cordovan leather," said the luxury car manufacturer.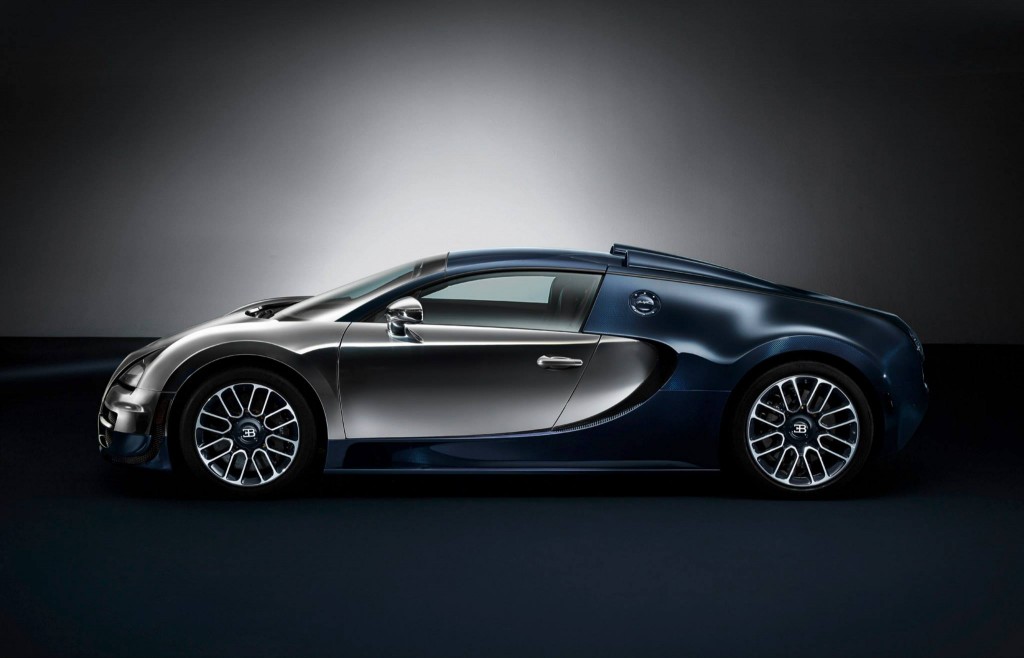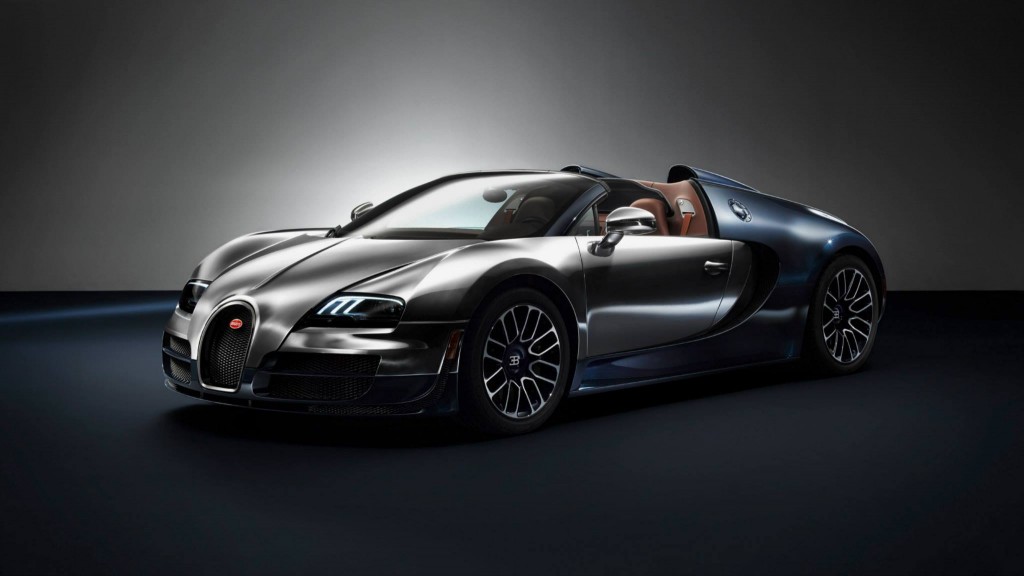 The "Ettore Bugatti" Legend is based on the Bugatti Veyron 16.4 Grand Sport Vitesse), as are all the other Legends. The super sports car is powered by a 1,200 PS, 8-litre W16 engine that transmits an unequalled 1,500 Nm at 3,000 to 5,000 rpm to the tarmac and rockets it from zero to 100 km/h in 2.6 seconds. With a maximum speed of 408.84 km/h (254 MPH) with the roof down, the Vitesse is the world's fastest production roadster ever built.
The front part is made of hand-polished aluminium and finished with a clear coating. Bugatti is the only manufacturer to use clear-coated aluminium on a production vehicle. For the first time, this material is used for the entire front and side panels including the bonnet, the mirror bases and housings, the exterior door handles and the corners of the bumpers, the wings, the doors and the regions just behind them, the so-called "medallions" (in French). The door sill is bearing the portrait and signature of Ettore Bugatti.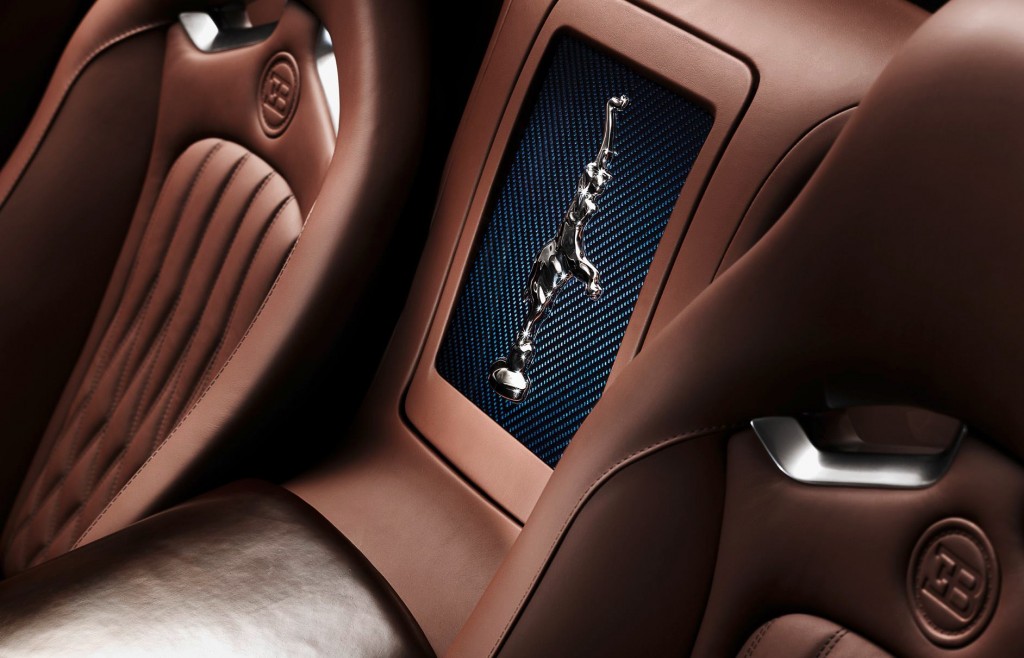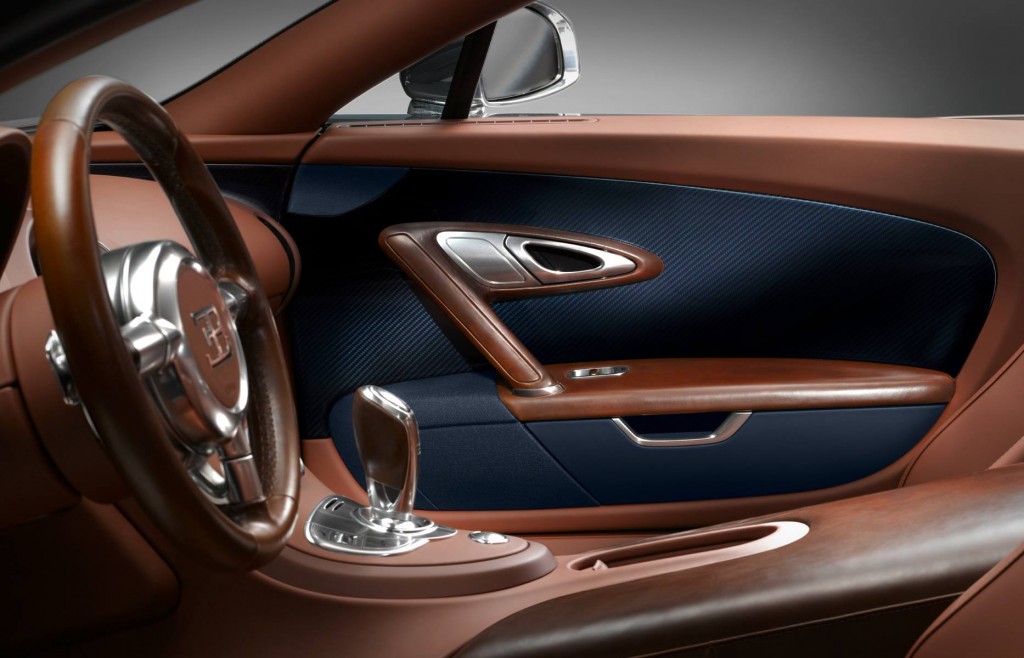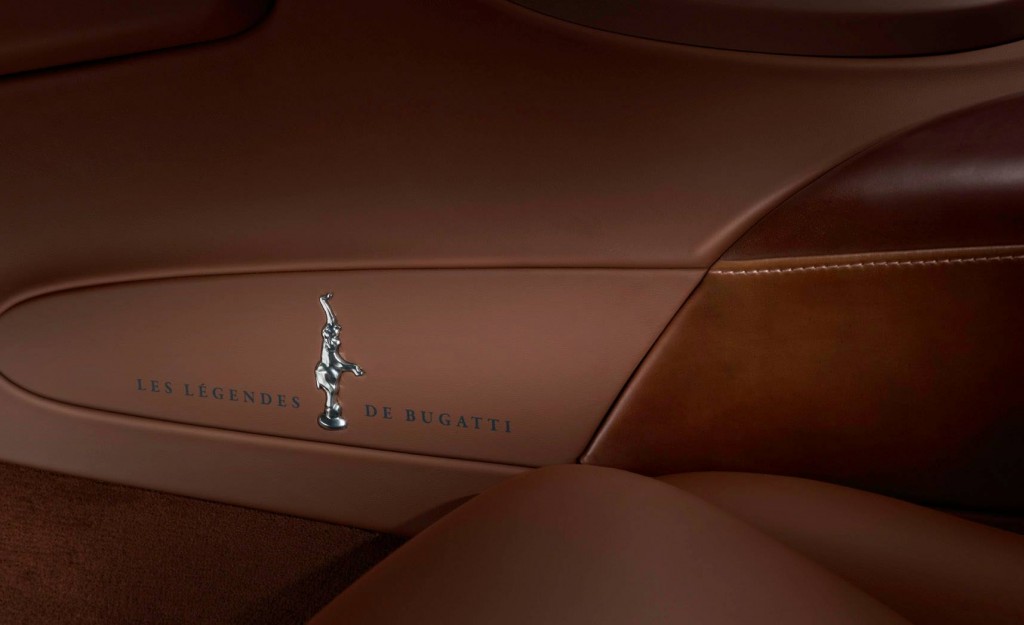 The eye-catching feature of the interior is the platinum-coated dancing elephant that is inset in the cover of the rear centre box and reminiscent of the hood ornament of the Type 41 Royale. The figure was originally sculpted by Ettore's brother, Rembrandt.
Bugatti is using two types of leather for the first time. Traditional calf leather – here in a natural brown "Brun Cavalier" – is used throughout the vehicle interior. Those parts that
are typically touched by hand including the steering wheel rim, gear lever, door handles, centre console armrest and door handle recesses, the switches in the door trims and in the roof module are all jacketed in an exclusive, natural cordovan leather.