Porsche Design Tower – World's first condominium complex with incorporated car elevators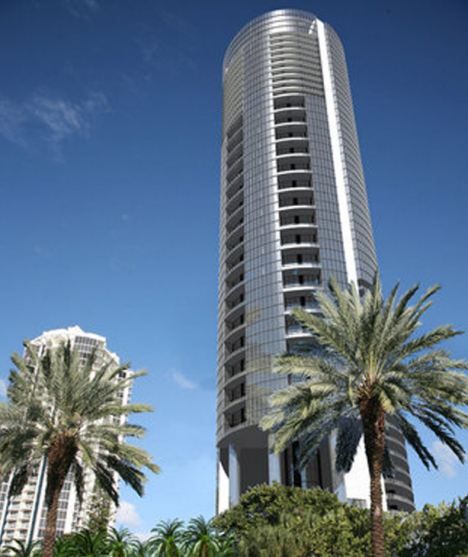 The world's first condominium complex with elevators that transport cars & residents directly to the apartments is a creation of Porsche Design Group and Miami developer Gil Dezer.
The luxury $560 million beach condo with 132 housing units, called Porsche Design Tower, will rise in Sunny Isles Beach. The 57-story building on Collins Avenue is going to change the skyline of Miami Beach. Porsche Design Tower will have three glass elevators with views of the city and ocean. The luxury condo will hold 132 housing units, with each getting two parking spaces. Larger units will be allowed four spots.
You don't have to step a foot outside the cars. In 45 to 90 seconds, the high-speed will reach the roof. If the exclusivity will not become compromised, Gil Dezer plans to build others similar project throughout the United States.
"We want to keep this really exclusive and not have this become a McDonald's kind of style," Dezer said. "The tower is going to change the skyline of Miami Beach. This is something Floridians should be proud to have in their state.", said the developer.
[adsenseyu1]