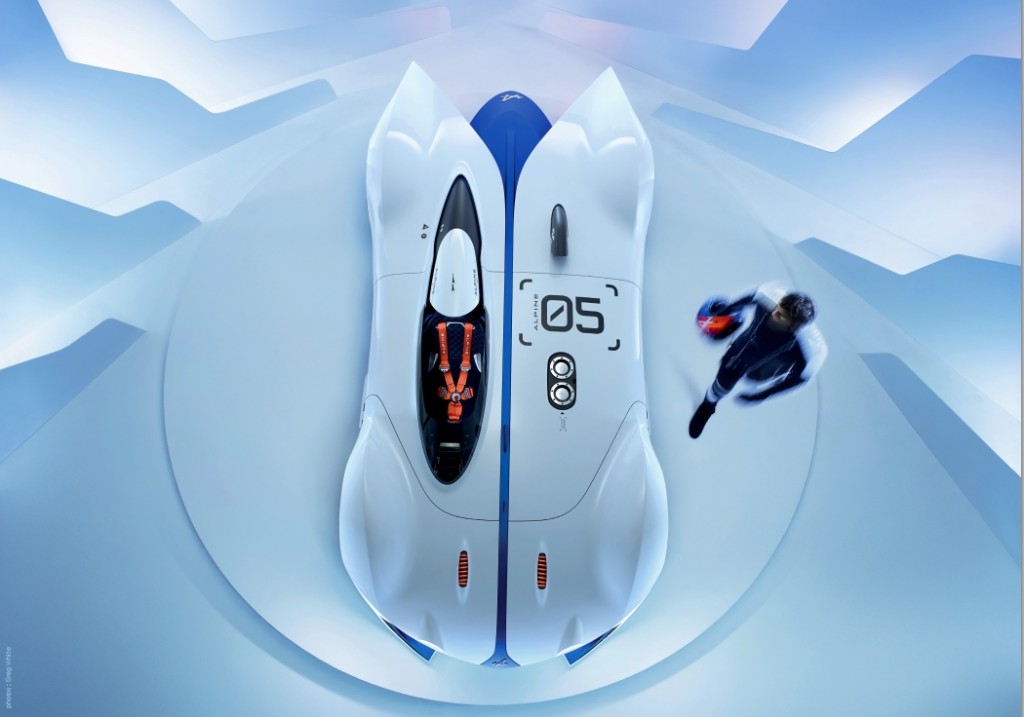 The Alpine of the 21st Century is creeping gradually closer. Alpine celebrates its 60th anniversary and is part of the legendary video game Gran Turismo 6. For this occasion the marque has created a virtual car called…Alpine Vision Gran Turismo.
The Alpine Vision Gran Turismo heralds a new chapter in the make's revival. Polyphony Digital – developers of PlayStation's Gran Turismo game – proposedthe challenge of creating a new 'virtual' car in July 2013 and the teams atAlpine turned their attention to the project with the same passion, enthusiasmand rigour as they are committing to the upcoming new road car.
The Alpine Vision Gran Turismo will enable players to get behind the virtual wheel of this exclusive creation that embodies the brand's unique DNA.
Dreams can become reality as Alpine presented a breath-taking full-scale model of the car at the Festival Automobile International in Paris on January 27,
2015.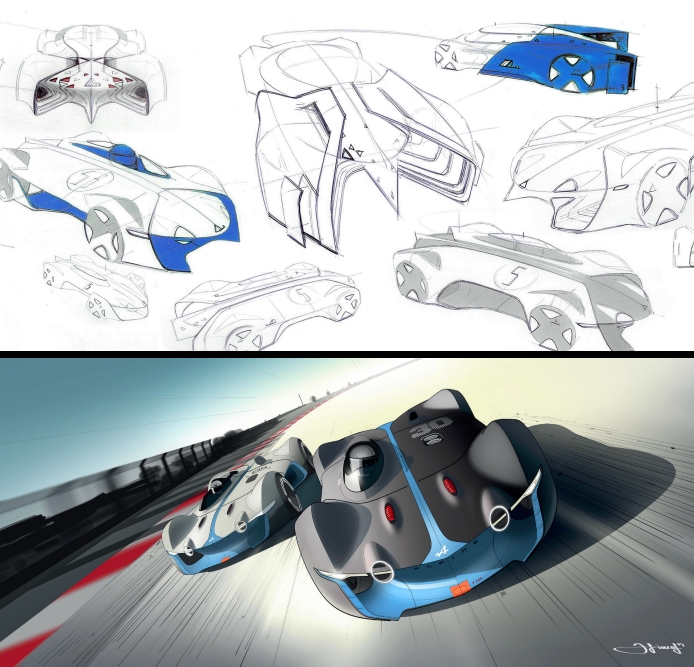 A double composite shell was produced to give form to the concept car which was no longer merely 'virtual' any more. Since the bodywork also reveals the
technical elements that lie beneath, significant work also went into incorporating the different assemblies, including the suspension.
Similarly, the cockpit's design called for particular care and upholsterers were called in to produce a bucket seat with visible stitching.
The full-scale version of the Alpine Vision Gran Turismo immediately impresses through its unusual proportions, while visibility from behind the wheel is perfect with nothing in the line of sight.
The Alpine Vision Gran Turismo will be seen for the first time at this year's Festival Automobile International in Paris, France. For 30 years, this yearly gathering of experts in the fields of aesthetics and automotive excellence has presented a number of special awards, including one for the Plus Belle Voiture de l'Année (Most Beautiful Car of the Year).
After its unveiling during the gala evening at the French capital's Hôtel des Invalides on Tuesday, January 27, the car will remain on display at the Festival
until February 1.
After that, it will be exhibited at the 2015 Rétromobile Show (February 4-8) at the Porte de Versailles, Paris, where celebrations of Alpine's 60th anniversary will kick off in earnest.
The Alpine Vision Gran Turismo will be made available as part of a free update of Gran Turismo 6 for PlayStation 3 in March 2015. To discover the car,
players will select 'Vision GT' on the 'My Home' page.