Bratislava hosts the major fixture for the global wine industry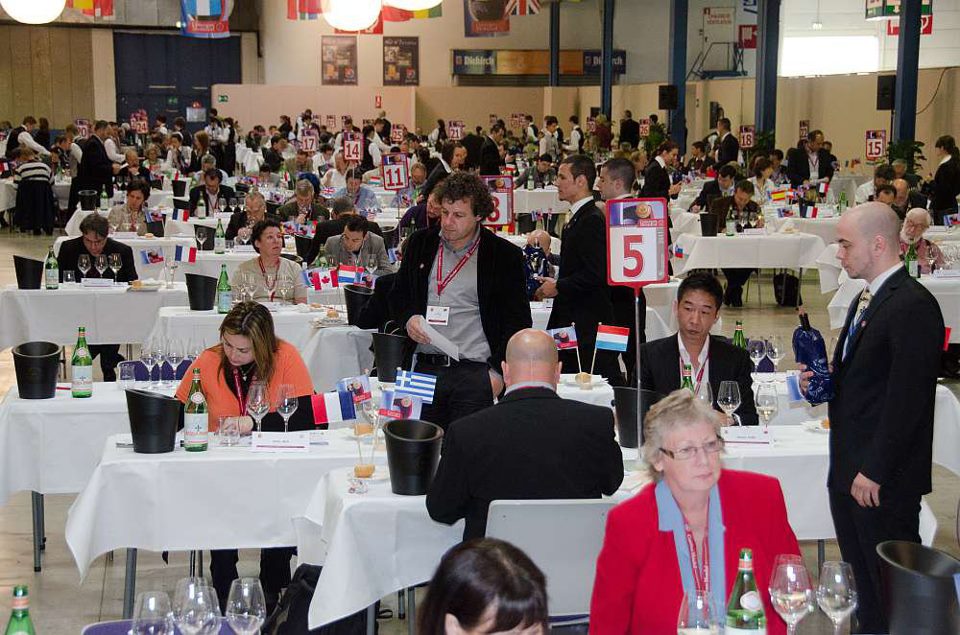 Slovakia is the first Central European country to host the Concours Mondial de Bruxelles – one of the world's top five wine contests. Founded in 1994, the Concours Mondial de Bruxelles has since then achieved the status of a world wine tasting championship.
The 2013 Concours Mondial de Bruxelles in Slovakia broke new records both for the number of wines entered by producers across the globe and for the ever-increasing range of judges, in terms of origin and profile.
In all, 8,200 wines from 50 producer countries competed on May 10- 12 in Bratislava, the capital of Slovakia. Tradition dictates that France once again breaks its own record and remains the leading participating country with 2,489 entries. Ranking second is Spain which has also broken last year's record with almost 1,700 entries (1,664 to be precise). Next come Italy and Portugal with 1,052 and 803 entries respectively, followed by Chile which year-on-year confirms its status as the Southern Hemisphere's premier participant (363 entries).
The Concours Mondial de Bruxelles has travelled from Lisbon to Maastricht, Bordeaux, Valencia, Palermo, Luxembourg and Guimarães. This year sees the competition's first foray into Central Europe.
"The choice of Bratislava as location is the result of a shared dream – that one day, the Concours Mondial would travel to the heart of Europe. The last ten years have seen a resurgence in Slovakian wine production and the country now boasts several major producers working to international standards whilst Slovakians are also discovering wines from around the world. Slovakia is a country of outstanding natural beauty and a long history. It is blessed with magical landscapes and boasts a huge number of sites to see and visit. In fact, it offers everything you would expect to find when travelling, except the sea! Due to the boutique scale of our wine industry, very few of our wines are exported, making a journey to Slovakia to experience our vinous and gourmet treasures firsthand, essential!" (SACR Head Office).
"It was more than normal that we eventually moved to the central Europe. It's an opportunity for jury members to discover new grape varieties they didn't know in traditional countries," CMB chief Thomas Costenoble told AFP.
"We have more than 200 wine samples from Slovakia, up from last year's less than 100 samples. I'm sure a lot of them will reach the medal level," added Costenoble.
The 2013 competition reflects a general trend towards trading up: a third of wine entries have a price tag of 8.5 euros or more.
The publication of the results are scheduled for Monday May 20, 2013.