The 1,109-carat Lesedi La Rona, the second-largest gem-quality diamond ever, sells for $53 million. Diamonds' artisans will now unlock the hidden radiance of the world's most magnificent gem.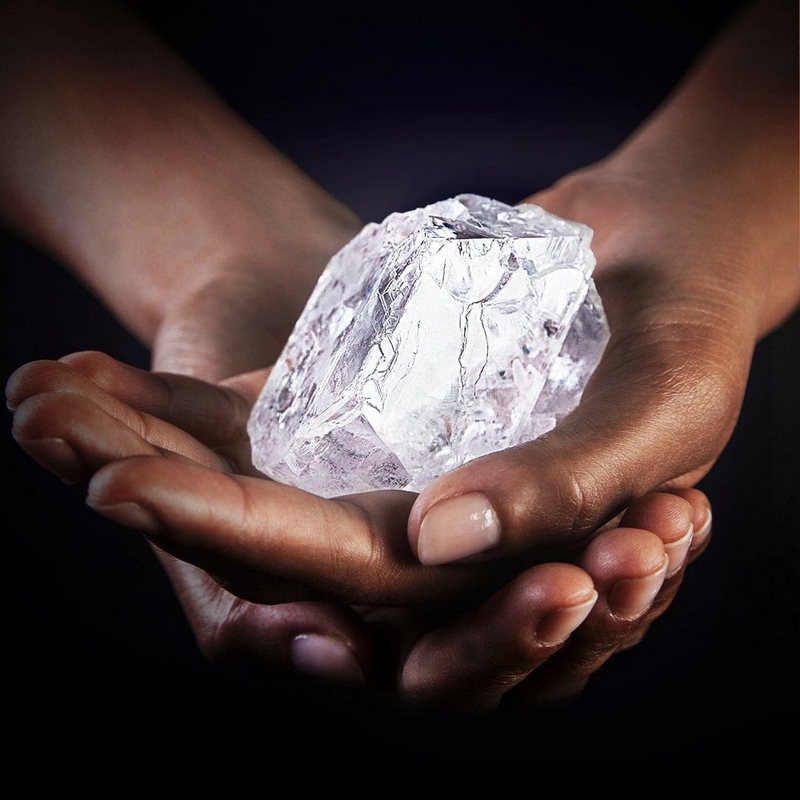 Formed over 2.5 billion years ago, this extraordinary stone survived a miraculous journey to the surface, discovered at the Lucara Karowe mine in Botswana.
Lucara Diamond Corp. announced that the historic 1,109 carat Lesedi La Rona recovered from the Karowe mine in Botswana in November 2015 has been sold for US$53 million (US $47,777 per carat) to Graff Diamonds, the British multinational jeweller based in London. Graff Diamonds is now the owner of the Lesedi La Rona as well as the 373 carat diamond, purchased earlier this year, which formed part of the original stone.
"We are thrilled and honoured to become the new custodians of this incredible diamond. The stone will tell us its story, it will dictate how it wants to be cut, and we will take the utmost care to respect its exceptional properties. This is a momentous day in my career, and I am privileged to be given the opportunity to honour the magnificent natural beauty of the Lesedi La Rona," commented Laurence Graff .
"The discovery of the Lesedi La Rona was a company defining event for Lucara. It solidified the amazing potential and rareness of the diamonds recovered at the Karowe mine," said William Lamb, Lucara President and CEO.
"We took our time to find a buyer who would take the diamond through its next stage of evolution. The price paid is also an improvement on the highest bid received at the Sotheby's auction in June 2016.
"With the company's history of buying and selling blockbusting diamonds, Graff seemed a likely lead – and even more so after the company bought a 373-carat rough stone that's believed to be a fragment of the Lesedi La Rona in May, for a relatively cheap $17.5 million," commented telegraph.
"In reuniting these two stones, Graff has a unique opportunity to create an incredibly special suite of jewels. The stones themselves are Type IIa, as chemically pure as diamonds come, with exceptional transparency and quality," added telegraph.