Among the Jungle and Waterfalls: Sheraton Samoa Aggie Grey's Hotel & Bungalows.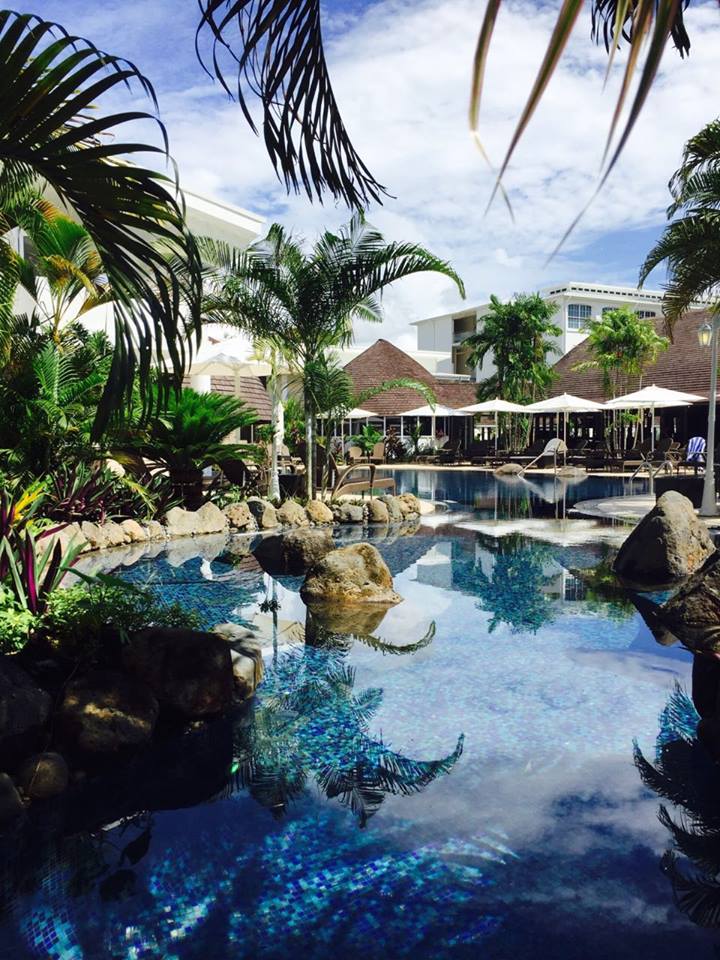 The ‪Samoan Warrior‬ spirit is alive and ready for you in ‪Beautiful Samoa where Starwood is expanding its footprint with the newly renovated Sheraton Samoa Aggie Grey's Hotel.
Forming part of Polynesia, Samoa is an island nation nestled in the South Pacific, a five hour flight from the east coast of Australia. Renowned for its natural beauty, including jungles, waterfalls and lava fields, Samoa is an exotic paradise that offers rich cultural heritage as well. Located in the Samoan capital of Apia on Main Beach Road, just a 30-minute drive from Faleolo International Airport, Sheraton Samoa Aggie Grey's Hotel & Bungalows overlooks a stunning harbor on the edge of the Pacific Ocean.

Founded by Aggie Grey in 1933, the original hotel was established as a high profile club and gathering place for American servicemen stationed in Samoa during WWII. Having completed a comprehensive top to bottom refresh, the property's new design combines its colonial heritage and classic charm with contemporary updates and features to appeal to today's modern traveler. All 175 guest rooms, bungalows and suites are spacious and styled to complement the idyllic South Pacific setting, with contrasting dark wood furnishings against neutral tones. Accommodations offer the Sheraton brand's signature amenities and services, including a premium sleep experience, and guests staying in the hotel's Club Rooms can enjoy upgraded in-room amenities and special access to the Sheraton Club Lounge.
The hotel's robust renovation features new, luxurious on-site facilities, including a swimming pool and lap pool, Sheraton fitness centre, Manaia Polynesian Spa, offering local and signature treatments, and 916 square metres of flexible meeting and conference space. Sheraton Samoa Aggie Grey's Hotel & Bungalows also offers diverse dining options
The Sheraton hospitality brand currently operates 11 properties in the Pacific region, including Sheraton Melbourne Hotel; Sheraton New Caledonia Deva Resort & Spa and Sheraton Resort & Spa, Tokoriki Island, Fiji and Sheraton Samoa Aggie Grey's Resort. Sheraton Adelaide Hotel (Australia) is slated to open early 2019.