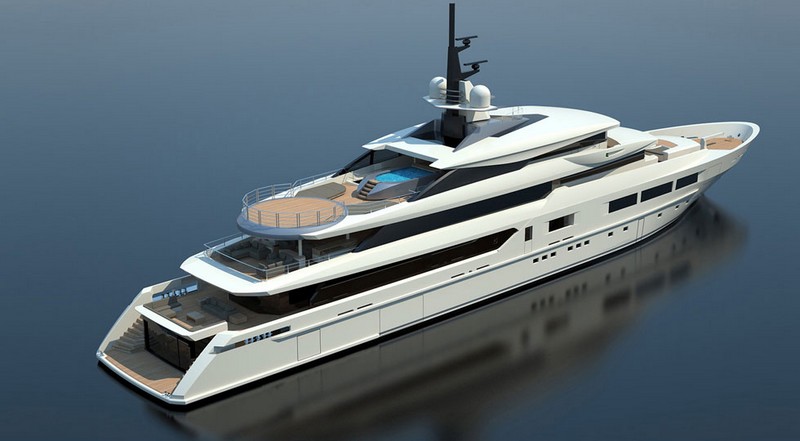 "Boutique Shipyard" are the most accurate words to describe TANKOA Yachts' philosophy, an Italian top quality shipyard focused on luxury yachts ranging mainly from 50 to 90 meters. Limited production, attention to details, use of the latest technologies, rich specifications, and emphasis on Italian building excellence are just a few of Tankoa's values. At the recent Monaco and Fort Lauderdale Yacht Shows the yard and its global sales and marketing agent, Yacht-Ology presented the newly-released projects and a new FCP business unit.
S693 Suerte, first vessel built under the Tankoa Yacht brand, was officially introduced to the public and the yachting industry on the occasion of the 2015 Monaco Yacht Show. "Not only the presentation of Tankoa's first yacht generated big activity, it also fulfilled everybody's expectations driving a flow of new potential clients to the shipyard," announced the company.

Considering the extremely high interest for Tankoa as a builder, the Boutique Shipyard decided to create a "FCP business unit", FCP standing for Fully Custom Projects. This new unit will benefit from the yard's now impressive hull platform collections of 50, 53, 55, 58, 60, 65, 71, 80 and 88 meter to adapt them to clients' own projects created by a designer of their choice.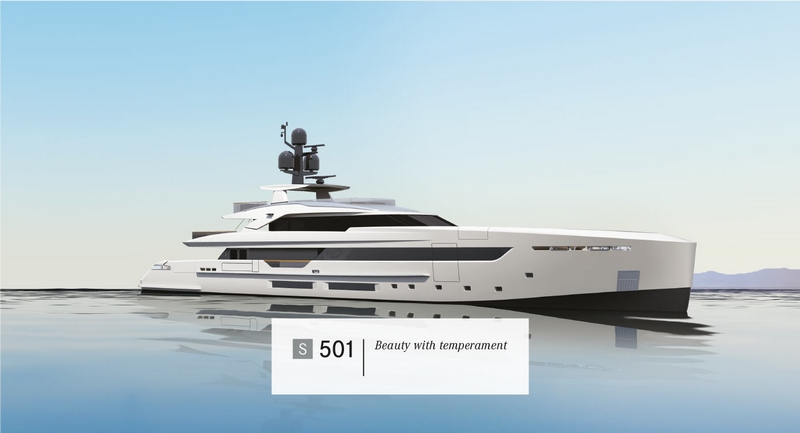 Tankoa Yachts' S501 Work In Progress
Tankoa S501 yacht which has been sold by Yacht-Ology in collaboration with Aquila Yachting to a French client recently reached a significant milestone with the hull, deck and superstructure, all in aluminium, completed and moved from Marina di Carrara to enter Tankoa's completion shed in Genova. Delivery is scheduled on time in April 2017.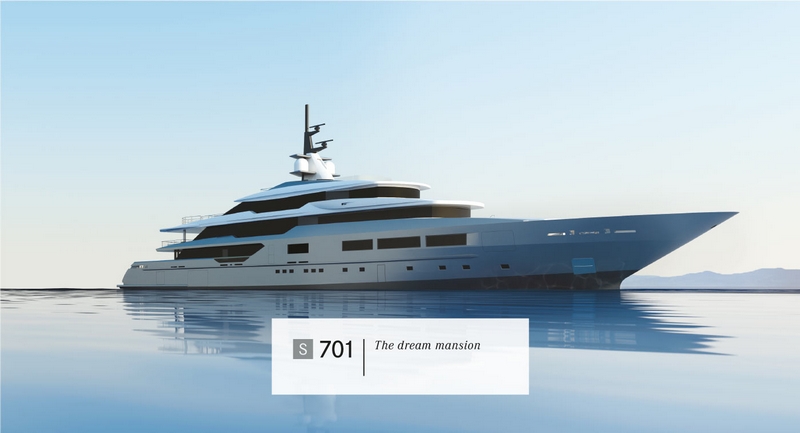 Tankoa Yachts' S701 Work In Progress
Even if not sold yet, works on project S701, 71 meter long with a 1,600 GRT, resumed and the last section of the transom in stainless steel is currently being welded. According to Tankoa Yachts, three clients have already confirmed their high level of interest for the project and will visit the yacht before the end of the year. The metal work on both the hull and superstructures is over90% completed and engines and generators are in. S701 is a great opportunity to own a 71 meter yacht with a delivery time of 24 months.
TWO NEW PROJECT RELEASED: S531 and S532.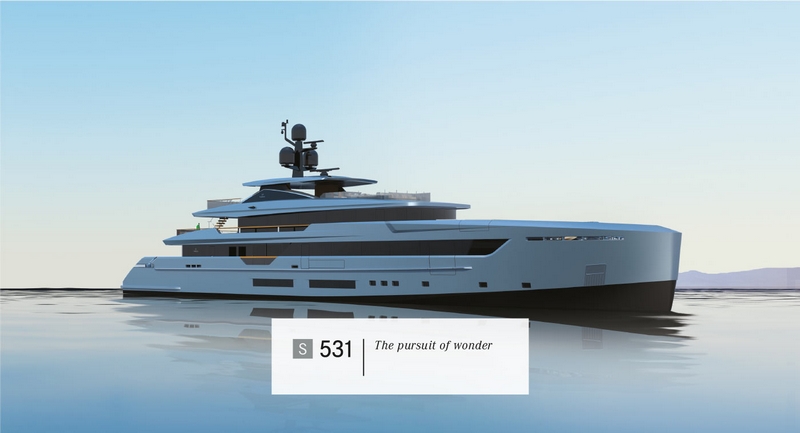 Tankoa Yachts S531
This new yacht has been presented to potential clients and top brokerage houses in Monaco and Fort Lauderdale. Her concept is to offer the amenities of a much larger yacht in a reasonably sized package. This revolutionary model makes it possible to continuously change look by uniting and dividing both internal and external volumes by large use of glass windows. Her design, by Arch. Francesco Paszkowski, retains the Tankoa "family" style. Based on Tankoa 10,30 m width platform, S531 is not only a stunning looking yachts, she offers superb layouts for yacht her size with oversized glass windows on both main and upper decks.The fly bridge offers approximately 160 square meters of livable surface and can be designed according to client's wildest dreams.
Tankoa Yachts S532
S532 yacht model is based on the exact same platform as the one used for S531 yacht. This well-studied model has been developed to have larger internal volume, almost like a 60/62 meters yachts, in a shorter size. Lower building time, lower maintenance and lower running costs without sacrificing freedom and space on board are the main advantage of this yacht. The aft deck is split level to offer guest the best possible atmosphere and view when sited outside underway or at anchor.
The main deck is a full wide-body, which allows for a reception area/saloon, two masters suite and a VIP suite with oversized windows and two fold out terraces in the fore master suite. This configuration allows for three suite with astonishing levels of quietness. The lower deck offers huge crew quarters, galley and mess. Its aft section is devoted to two guests cabins and a gym or a third guest suite.
On the fly-bridge, the standard offering is made of a gigantic sun-pad aft, a saloon protected by the hard top, dining area, day head and shower on each side while the bar and swimming pool are installed to fore.
"Again, this is a layout proposal that can be amended to client's requests," explained Tankoa Yachts.