Riva launched the first 100' Corsaro maxi yacht.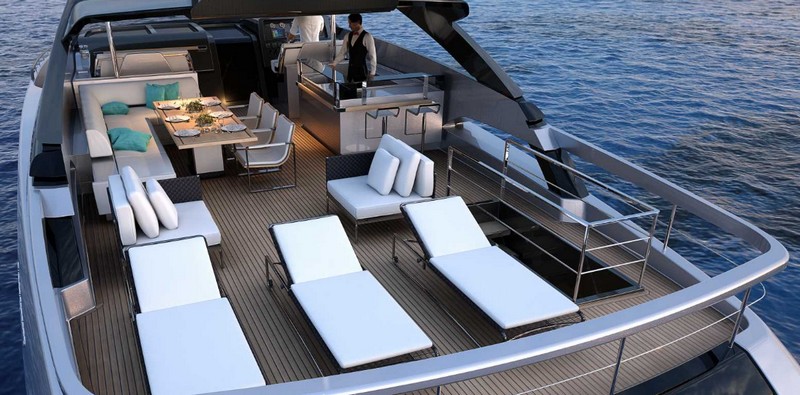 The 100' Corsaro instantly joins the ranks of other legendary Riva yachts, known to provide the balance between luxury, comfort and timeless elegance.
The 100' Corsaro, the new Riva flybridge yacht took to the water in La Spezia, Italy, awaiting its world debut in Hong Kong. Its imposing size – 100 feet in length – blends with a sporty look that features a sleek, almost arrow shaped profile, along with dark metallic colors, and broad expanses of crystal glass. This first 100' Corsaro features exclusive interior furnishings, selected by the owner himself, to compliment his own personal style, and fit the requirements for his intended use of the yacht.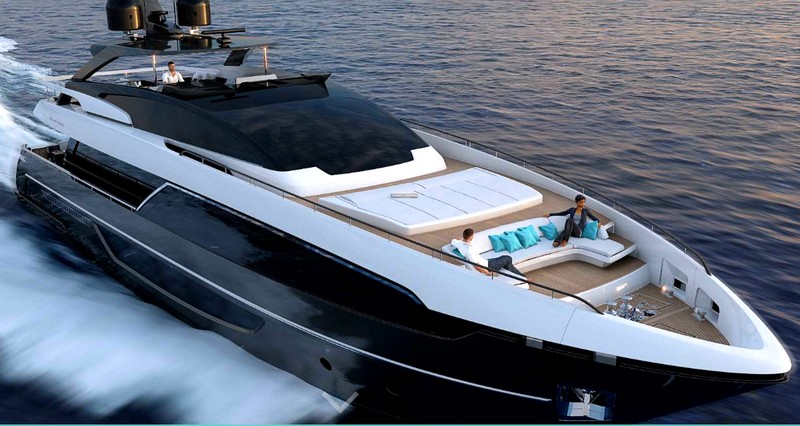 The new model marks Riva's return to the flybridge segment. This maxi yacht will reach Hong Kong for its worldwide debut in early 2017. For the first time in the brand's history, that spans more than a century and a half, a new Riva yacht will make its debut outside of Europe.
"The joint efforts of Officina Italiana Design, which exclusively designs the entire fleet of the brand, the Product Strategy Committee and Engineering Department of Ferretti Group, result in a combination of sportiness, safety, elegance and fine design that is complimented by the unmatched style of the most renowned shipyard in the world," commented Riva.
"We are proud to introduce this new, remarkable Riva. It has seduced owners around the world with its incredible look and fascinating stylistic details" – said Stefano De Vivo, Chief Commercial Officer of the Ferretti Group.
"The majesty of the 100' Corsaro has been enormously successful on important markets such as Asia Pacific, for which we have come up with specific solutions that suit the taste of our owners in those countries.
We are also very excited, because the 100' Corsaro will be the first Riva to make its international début in Hong Kong, where we decided to be directly present with a Group's branch office a few years ago. It will be an unforgettable event in perfect harmony with a brand which has exported Italian expertise throughout the world for more than 170 years".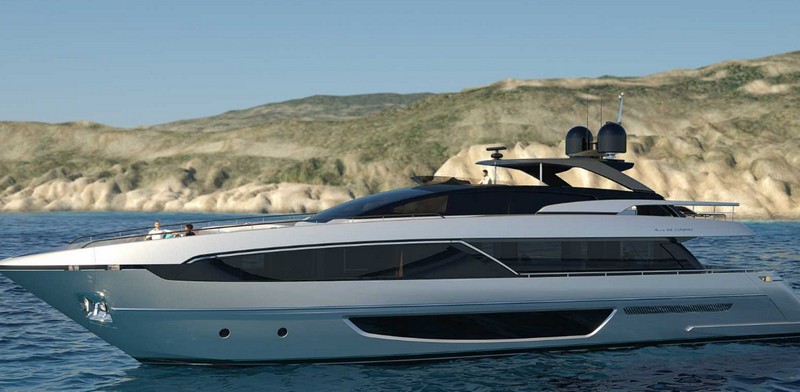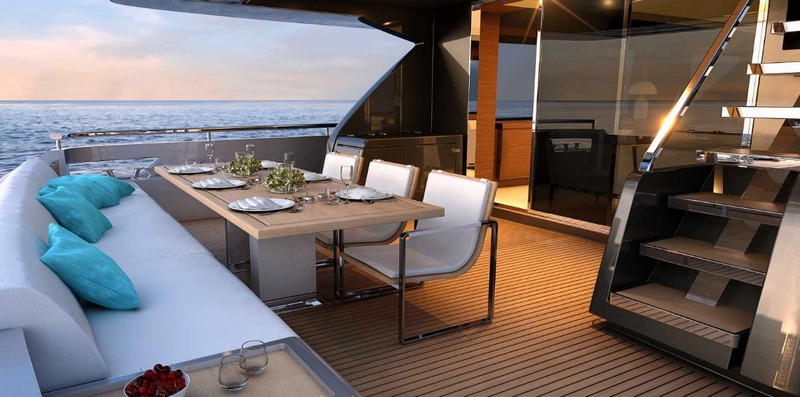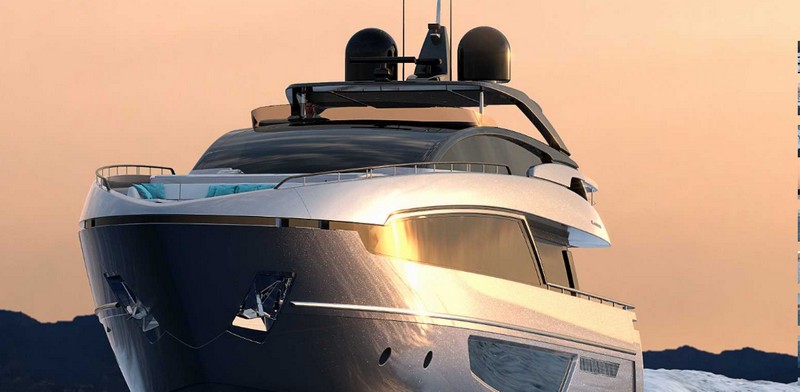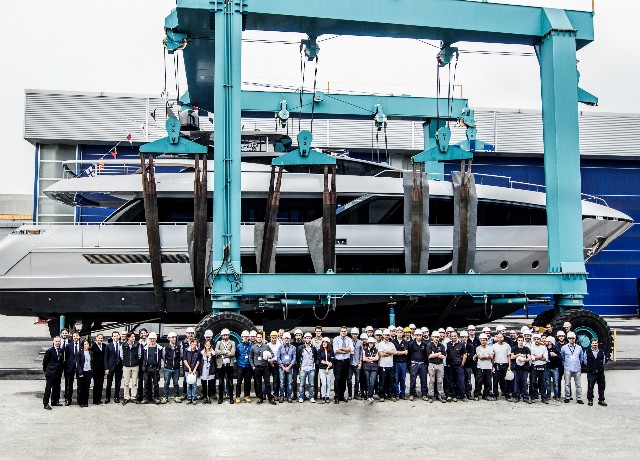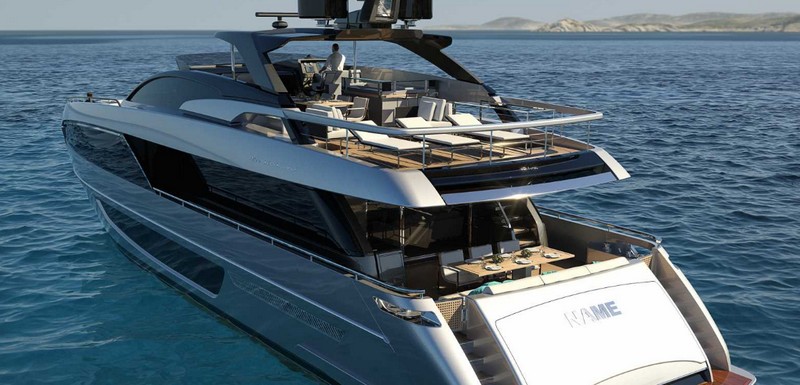 Riva Yachts' 100′ Corsaro Preliminary data: 
MTU 16V 2000 M94
5 cabins & 2 crew;
LOA 29,90 [m] – 98 ft 1 in;
LH 23,97 [m] – 78 ft 7 in;
LWL 22,30 [m] – 73 ft 1 in;
Max beam 6,70 [m] – 21 ft 11 in;
Draft 2,26 [m] – 7 ft 4 in;
Unladen displacement 99.000 [kg] – 218,255 [lbs];
Laden displacement 110.000 [kg] – 242,506 [lbs];
Fuel 9.000 [l] – 2,378 [US gal];
Water 1.320 [l] – 349 [US gal];
People on board 20;
Engine MTU 16V 2000 M94;
Engine HP 2638;
Transmission Shaft line;
Max speed 29 [kn];
Cruise speed 25 [kn];
Range 320 [nm];
Cabins – 5;
Crew cabins – 3 standard;
Bathrooms – 6;
Bathrooms in crew quarter – 2.