Zagat's favorite Parisian restaurants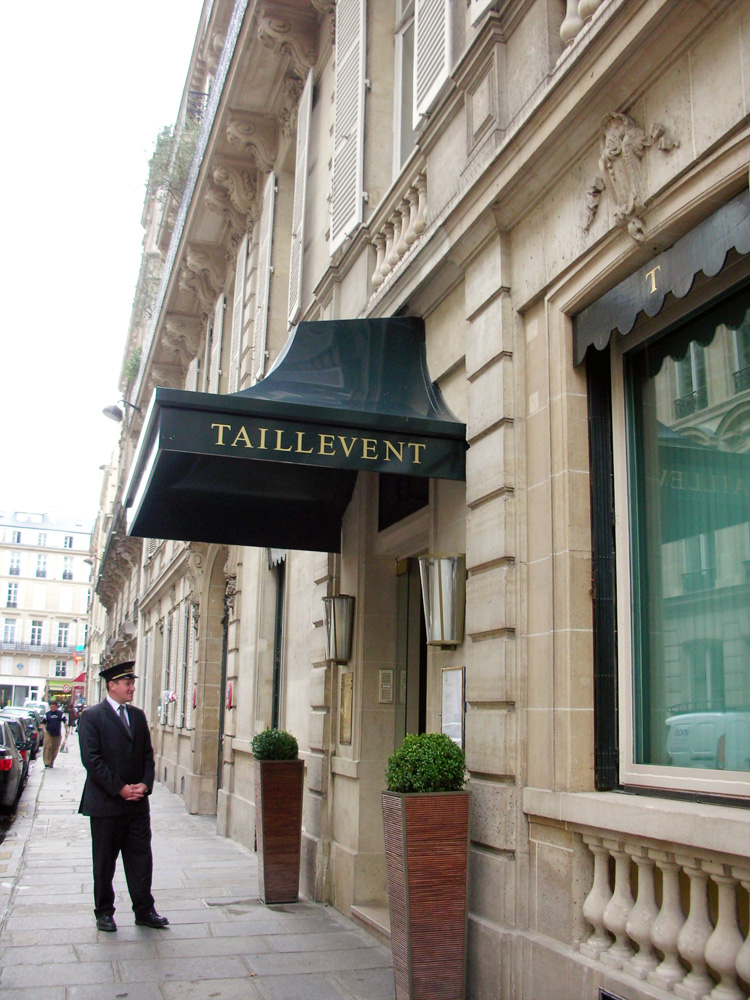 The Zagat guide released its 2012/13 Paris Restaurants Guide covering 714 eateries in the Paris area. The results are based on the shared input of 8,015 avid diners, curated by Zagat, known as the "burgundy bible" and considered the world's first crowd-sourcing restaurant guide.
According to the survey, Parisians eat out 3 times per week, which is more than diners in London (2.4), but trailing those in Tokyo (4.0). When asked about their dining out habits, 21% of surveyors report dining out less than last year, vs. 17% who say more. As for the cost of dining, Paris continues to be one of the world's most expensive cities with the average meal costing 61.64€. That is more than London at 51.89€ and nearly double New York City at 32.76€. Of the many cities surveyed by Zagat, only Tokyo at 83.54€ is more expensive than Paris.
This year's top tickets include Chef Alain Solivérès' "sublime" haute cuisine at Taillevent (winner for Food and Service), Atelier de Joël Robuchon, which was named Most Popular by surveyors, and the "striking" scene at Cristal Room (decor winner). The full list of winners follow:
Food
1) Taillevent
2) Pierre Gagnaire
3) Guy Savoy
4) Grand Véfour
5) Le Cinq
Decor
1) Cristal Room
2) Le Cinq
3) Grand Véfour
4) Taillevent
5) Le Meurice
Service
1) Taillevent
2) Epicure
3) Le Meurice
4) Le Cinq
5) Ambassadeurs
Popularity
1) Atelier Joël Robuchon
2) Taillevent
3) Guy Savoy
4) Jules Verne
5) Alain Ducasse
New arrivals
1) Septime
2) Agapé Substance
3) Auberge du 15
4) Abeille
5) Akrame
Affordability
1) As du Fallafel
2) Higuma
3) Chartier
4) Al Taglio
5) Baron Rouge
Traditional bistro
1) Quincy
2) Chez L'Ami Jean
3) Violon d'Ingres
4) Petit Pontoise
5) Régalade
Brasserie
1) Comptoir du Relais
2) Relais Plaza
3) Dessirier
4) Chez Les Anges
5) Pétrus
2012 Hot Spots: Besides this year's top newcomer, Septime, a modest bistro in the Paris' 11th, crowds are also flocking to Saint-Germain's Agapé Substance to sample New French tapas, the high-end Cantonese Shang Palace, the Left Bank's L'Affable and hipster bistro Chatomat. Romain Tischenko, winner of the Franco-Belgian Top Chef, has opened Le Galopin, a bistro in the 2nd.
Uncorked: Across Paris, wine bars are popping up, with standouts including Au Passage and Le Dauphin in the 11th arrondissement as well as Albion and Vivant, which are creating a hopping scene in the 10th. Over in the 5th, Dans les Landes presents a ham-heavy menu of Southwestern tapas to accompany its wine bar and bistro atmosphere.
Mobile Phones: This year, 27% of surveyors admit to having a restaurant-related application on their smartphone, but 52% consider it "rude and inappropriate" for diners to talk, text, email or tweet at the table. In contrast, 83% say it's acceptable for diners to photograph their food or dining companions.
Miscellaneous: When asked about what irritates the most when dining out, an overwhelming 76% cited Service, with Noise a distant second at 17%. Diners split over celebrity chefs, with 48% saying they are more likely to dine at a restaurant with a famous chef, while 49% say it has no effect.