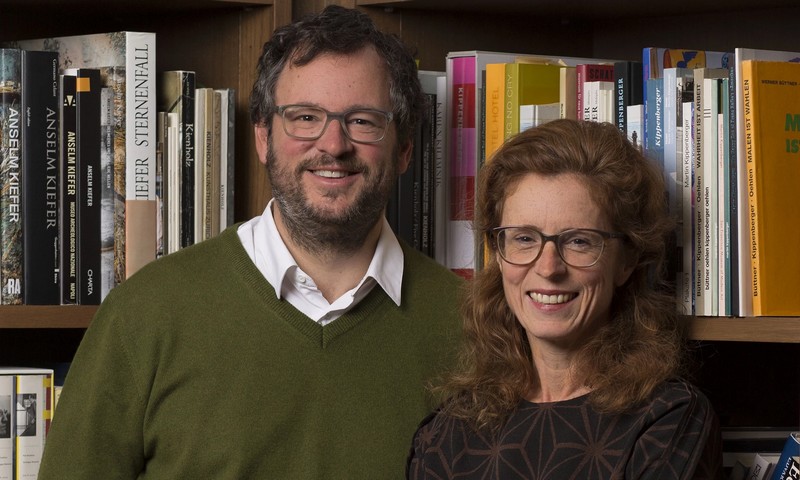 ---
This article titled "Swiss couple Iwan and Manuela Wirth top art power list" was written by Hannah Ellis-Petersen, for The Guardian on Thursday 22nd October 2015 05.01 UTC
An annual list of the most influential figures in the global art scene has shown that the power and leverage remains in the hands of the world's wealthiest dealers and collectors – but that politically vocal artists are still making their mark.
Topping the ArtReview Power 100 for the first time are the Swiss couple Iwan and Manuela Wirth, whose art empire spans New York, Zurich, London, Somerset and, from next year, Los Angeles. They were praised by the 16-member jury for changing the model of how art is bought and sold. Forbes recently put their revenue at $225m (£145m).
Mark Rappolt, the editor of ArtReview, said the Wirths were moving away from the "conventional white cube" and instead embracing different kinds of spaces in which to sell and develop art.
"You can see this in the museum style in LA they are opening next year alongside the more conventional spaces in Zurich and New York, and then having something completely different altogether in Somerset," Rappolt said. "So it's more of a global enterprise that consistently keeps in touch with the local. To some extent they are reinventing the gallery model, challenging that traditional white space we are all used to. "
Second on the list is Ai Weiwei. It has been a significant year for the Chinese dissident artist, who had his passport returned to him by the Beijing authorities and opened an exhibition at the Royal Academy in London in September.
Rappolt said: "He's a projection of how art does more than sit on walls and look pretty, and certainly with his activism and relationship with art he has inspired a lot of people to think that art can achieve things that are bigger than decoration in terms of their consequences. With him getting his passport back this year and being able to be present at his show, rather than distinctly absent, has made a major difference."
The rising influence of politically active artists is demonstrated by the inclusion of Theaster Gates (in 30th) and Trevor Paglen (83rd). Chicago-born artist Gates recently transformed a house in Chicago's derelict south side into an artwork that doubles as a community centre, while Paglen documents the hidden world of governmental surveillance, from drone bases to black sites.
Other artists on the 2015 list include Marina Abramovich (8th), Wolfgang Tillmans (11th), Jeff Koons (14th) and Steve McQueen (51st).
Describing how the panel judged which artists to include in the Power 100, Rappolt said: "With someone like Wolfgang Tillmans, he's an artist that a lot of other artists reference. Look at what he's done with photography, particularly with his abstract photography, he's pushed the medium somewhere it wasn't a few years ago. And similarly with Steve McQueen, he's been very influential in establishing that art can move beyond conventional borders, whether that's through feature films or TV series."
Nicholas Serota, director of the Tate, fell from last year's number one to number five this time, which Rappolt said was not so much a reflection on him as an individual but on the organisation as a whole, which, after changes of director at both Tate Britain and Tate Modern this year, was in more of a "state of flux than it was 12 months ago".
The Cameroonian curator Koyo Kouoh, who set up the Raw Material gallery in Dakar and is a champion of promoting art from African countries, rises to 73 on the list, while Hyun-Sook Lee, founder of the influential South Korean gallery Kukje, enters at number 82 and the Indian artists Bose Krishnamachari and Riyas Komu are at 86.
Dealers Larry Gagosian, who has 14 galleries around the world with an estimated $925m in revenue; David Zwirner, whose estimated revenues are around $225m; Marian Goodman and the White Cube gallerist Jay Jopling all rank high on the list.
"Like many things, influence in art comes with money," said Rappolt. "The list as a whole is about a network of interests and those involved in those interests, whether its collectors, curators or galleries. The list was started in a way to talk about that, because in the art world it doesn't get discussed very much because it's considered a bit of a dirty topic."
guardian.co.uk © Guardian News & Media Limited 2010
Published via the Guardian News Feed plugin for WordPress.