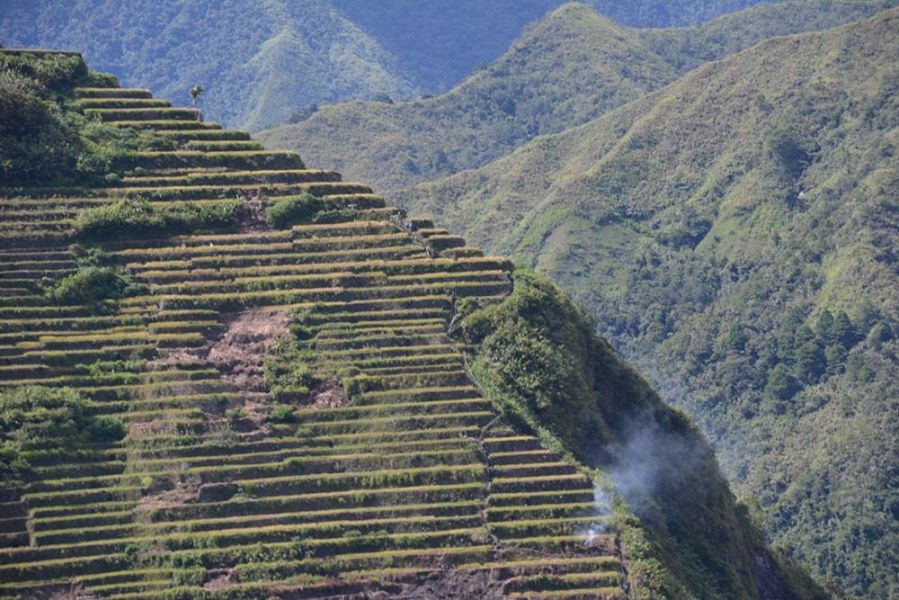 What does responsible tourism look like in 2014? What are the experiences and destinations at the top of our travellers' minds? The 200+ Longlist of the World Responsible Tourism Awards 2014, sponsored by the Sultanate of Oman Ministry of Tourism, reveals those organisations in the running to win the prestigious search for the most inspiring and enduring responsible experiences in the world.
Here's a rundown of some of the top trends on Longlist for 2014:
Year of the Elephant
It's been a rough year for the elephant, with news last month that in Africa more of these beloved creatures are being killed than being born. But there's light at the end of the tunnel, with travellers chiming in to suggest a number of different approaches to the protection and preservation of elephants both in the wild and in tourism.Of those Longlisted for the Best for wildlife conservation and brand new Best animal welfare initiative categories, a number were suggested for their work with elephants around the world – including Intrepid Travel, who's recent decision to stop offering elephant riding brought them much acclaim. But is this the best approach? And will the work of these organisations be enough, or are there other nominees on the list whose work with wildlife and animals deserve an Award?
Responsible US
The US may not be the first destination on everyone's lips when you mention responsible tourism, but that could be about to change in 2014. Of all the organisations on our Longlist, the USA was in the top 3 when it came to number of entries, including notable nominations for Arizona, Colorado and Portland in our Best Destination category, and accommodations in Seattle, Tennessee and Chicago all included in Best City Hotel.Even the short film category boasts a number of nominations centred around US destinations or from US travel vloggers. Could this be the year for the US?
Moment of the museum
London Science Museum, Big Pit National Coal Museum in Wales, Museum Meander in Cape Town. It seems museums have come a long way from the days of dusty relic displays and poorly crafted dioramas, with travellers looking to them as examples of best practice in cultural heritage and accessible tourism in 2014. Could this be the year that one of our most venerated forms of cultural attraction takes the stage?
Alternative Mexico
There's more to Mexico than Spring Break, Cancun and dodgy burritos, and our Awards nominators know it. Much like the US, Mexico saw an unprecedented number of entries into our Longlist this year – including the Festivals of Puebla, Hacienda Chichen Resort & Yaxkin Spa and Fundación En Via. In fact, the state of Puebla is home to a number of entries on this year's Longlist. But are any of the Mexican offerings enough to take the winning spot?
These are just some of the organisations included on our Longlist this year, but with over 200 innovative approaches to responsible tourism on the list, our Judges will have their
work cut out for them when they meet in London for our Judging Day on Wednesday 17 September.
This year marks the first year the Awards have released their Longlist to the public, demonstrating the wide range of responsible tourism programmes considered every year.
Commenting on the diversity, Alison Cryer, Director of Oman Ministry of Tourism, MBR office UK & Ireland said: "The Sultanate of Oman Ministry of Tourism is pleased to support the announcement of such a diverse Longlist for the World Responsible Tourism Awards 2014, and to see so many interesting responsible tourism initiatives nominated this year. We will be looking forward to seeing who will be selected for the announcement of the Shortlist in September."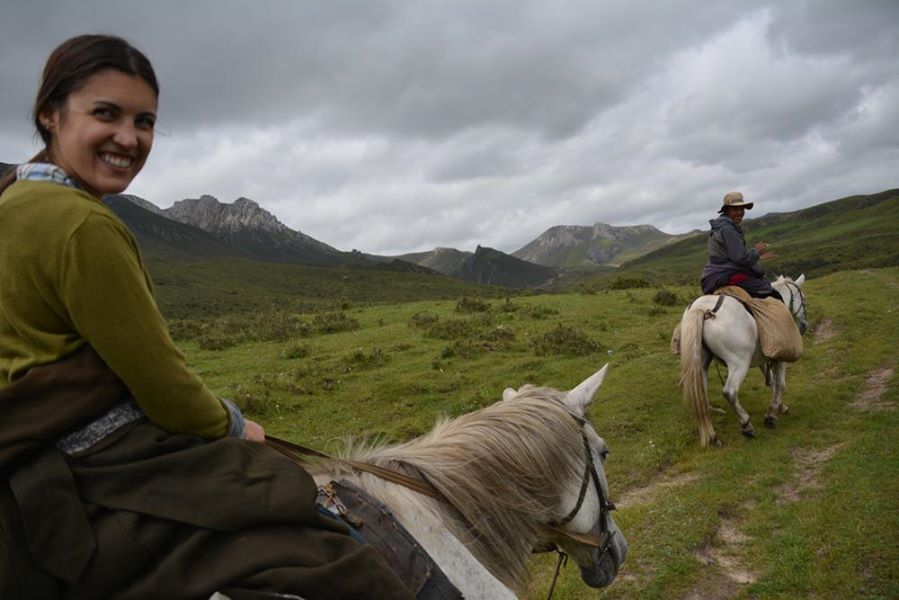 Longlist 2014
Arenas Del Mar Beach and Nature Resort
Beach Environmental Awareness Campaign Hawai`i (B.E.A.C.H.)
Casa de las Olas
Castara Retreats, Tobago
Centro Ecologico Sian Ka'an
Chole Mjini
Golden Buddha Beach resort
Inn by the sea
L'Heur Bleue, Madagascar
Lapa Rios
Mermaid Hotel and Club
Monkey Valley Resort
Playa Viva eco-resort
Six Senses – Evason Hua Hin
Soneva Fushi
Spice Island Beach Resort
Surfers Against Sewage
The Mozambique Collection
The Palms Hotel & Spa, Miami
The Travel Foundation
Turtle Bay Beach Club.
'Meet us, don't eat us' campaign
ABTA – The Travel Association
asd la fiaba
FAADA
Fundación PROMAR
Happy Horses Holiday Code – The Brooke
Intrepid Travel
Lilongwe Wildlife Centre
Oyster Worldwide
The Pacuare Nature Reserve
Planet Whale
RAW Wildlife Encounters
South African Animal Sanctuary Alliance
Surin Project
WSPA's Compassionate Travel Campaign.
Best cultural heritage attraction:
Basecamp Explorer
Big Pit: National Coal Museum
Cape Town Carnival
Chicago Neighbourhood Tours
Coffee and Fair Huipil in Cuetzalan, Puebla
Cornerstones Community Partnerships
Croome Park
Hacienda Chichen Resort & Yaxkin Spa
Kawhia Kai Festival, New Zealand
Museum Meander, Cape Town
National Slate Museum, Wales
Pr'Gavedarjo
Festivals of Puebla
QStation, North Head , Manly NSW Australia
Secoveljske soline
Segera Retreat, Laikipia, Kenya
The Historic Savannah-Ogeechee Barge Canal
The National Showcaves Centre For wales
The Waitangi Treaty Grounds, New Zealand
Waitukubuli National Trail
World Tour Plan.
Best for people with disabilities
Access2africa Safaris
Accessible Travel
Brooklands Pleasure Park
Campo dos Sonhos
Cavan Town and environs, Ireland
Colourblind Tube Map
Diputació de Barcelona. Xarxa de Parcs Naturals
EDEN Project, Cornwall
Germany
Kaunertal Valley, Austria
Musée du château de Mayenne
NATIVE Hotels and Accessible Tourism
Play and Train CEA
Science Museum, London
Spiral Foundation
Thornham Walled Garden
Trentino, Italy
Wheelyboat trips.
Best for poverty reduction:
Adventure Alternative
Asempa Lodge, Ghana
Basecamp Explorer
Begnas Lake Resort
Camps International Ltd
Fair Travel Tanzania
Flores Homestay Network (FHN)
Fundación En Via
Hidden City Tours
Lewa Wildlife Conservancy
Llama Pack Project
Mdumbi Backpackers
Pragulic
Rural Organization for Social Elevation (R.O.S.E.)
Rutas Siera Magica (Magical Mountain Chain Routes)
The Beyond Tourism Company
Trotters Independent Tours and Travels
Tzaneen Country Lodge
Uakari Floating Lodge
Yachana Lodge, Ecuador.
Best for wildlife conservation
African Impact
Banyan Tree Bintan
Banyan Tree Vabbinfaru
Chambal Safari
Durrell Wildlife Conservation Trust
Echidna Walkabout
Elding
Elephant Hills Camp, Thailand
Elephant Valley Project
Footsteps Ecolodge
Help Tourism, Pakke Jungle Camp
Heritage Expeditions
Marine Dynamics
On Track Safaris
Oyster Worldwide
Porini Safari Camps
Reef Conservation International
Rosalie Bay Resort
The Great Traveller Ltd
The Lewa Wildlife Conservancy
The Pacuare Nature Reserve
Wilderness Safaris.
Best aviation programme for carbon reduction:
Airport Carbon Accreditation
Aviation: Benefits Beyond Borders
British Airways
Clean Sky
EGTS International
Etihad Airways
Green Skies of Peru
greenaironline.com
Thomson Airways
Topflight by SESAR
United Airlines.
Abode
Alto Hotel on Bourke
Banyan Tree Bangkok
Best Western Premier Hotel Victoria
Conscious Hotels Amsterdam
Crash Pad Hospitality
Hotel Andaluz, Albuquerque
Hotel Felix
Hotel Verde
Hyatt at Olive 8
Inspira Santa Marta Hotel
ITC Grand Chola
Jurys Inn Brighton
Lenox Hotel, Boston
Radisson Blu Leeds
The Backpack
The Orchid Hotel, Mumbai
The Zetter, London
URBN Boutique Hotel & Resort Shanghai.
Arizona
Aruba Tourism Authority
Brecon Beacons National Park
Brighton & Hove
Colorado
Cotswolds AONB
Cuetzalan, Magical Town. Puebla, Mexico
Cyprus
Guatemala
Kumarakom Responsible Tourism Project- Kerala
Lithuania
Pahuatlan, Magical Town. Puebla, Mexico
Portland
Reykjavik
Snæfellsnes, Iceland
South Downs National Park
Suðureyri, Iceland
The Burren and Cliffs of Moher Geopark
The Lake District, Cumbria
V&A Waterfront, Cape Town.
Best for engaging people and culture:
Cape Town Carnival
Chinkara Journeys
Creative Tourism Network
Cuban Adventures Cuba Tours
Felin Uchaf
FindYourItaly
From Here 2 Timbuktu
Ghana Nima Tours
Journeys for Change
Kalinago Barana Aute
Kutch Adventures India
Lovedesh
CBT-I, Thailand
Responsible Travel Program
Slumgods tours and travel
Sustainable Tourism Partnership Programme
The Beyond Tourism Company
Urban Adventures
Uthando SA.
Best short film for responsible tourism
African Impact: Explore, Inspire, Impact
Basecamp Foundation: Pioneering Sustainable Tourism in Kenya's Maasai Mara
Booker Travels: Morocco: Marrakech Riads
Booker Travels: Nicaragua Beach Life
Communities Powered by Travel: John Day River Territory
Communities Powered by Travel: Wallowa County, Oregon
Learn
Learning Service: Tips for Responsible Travel
Learning Service: Being a valuable volunteer
Reach Out Volunteers: Volunteer Cambodia, Marine Conservation
Rock Climbing Association: Ludic in Lebanon
Sonia's Travels: Women Power at the Magical Market
StoryTravelers: Leaving Today
The Blue Continent: The Coconut King
The Guardians
The Mekong and the Mountains
This World Rocks: Horse Trekking with Tibetan Nomads
Travel Channel: Wild Carpathia – Transylvania
Travel with Kate: How to Get a Hyper-Local Travel Experience
Indian Ocean with Simon Reeve: Underwater Restaurant & Reef Conservation
Unreported World Short: Voluntourism in Nepal
VisitFinland: Call of the Wild – Tinja and Her Dogs.