Straight-from-the-future "His & Hers" fantasy gift tradition continues this year at Neiman Marcus with the Vilebrequin Quadski, a Jet ski meets ATV that converts from water to land in just under five seconds.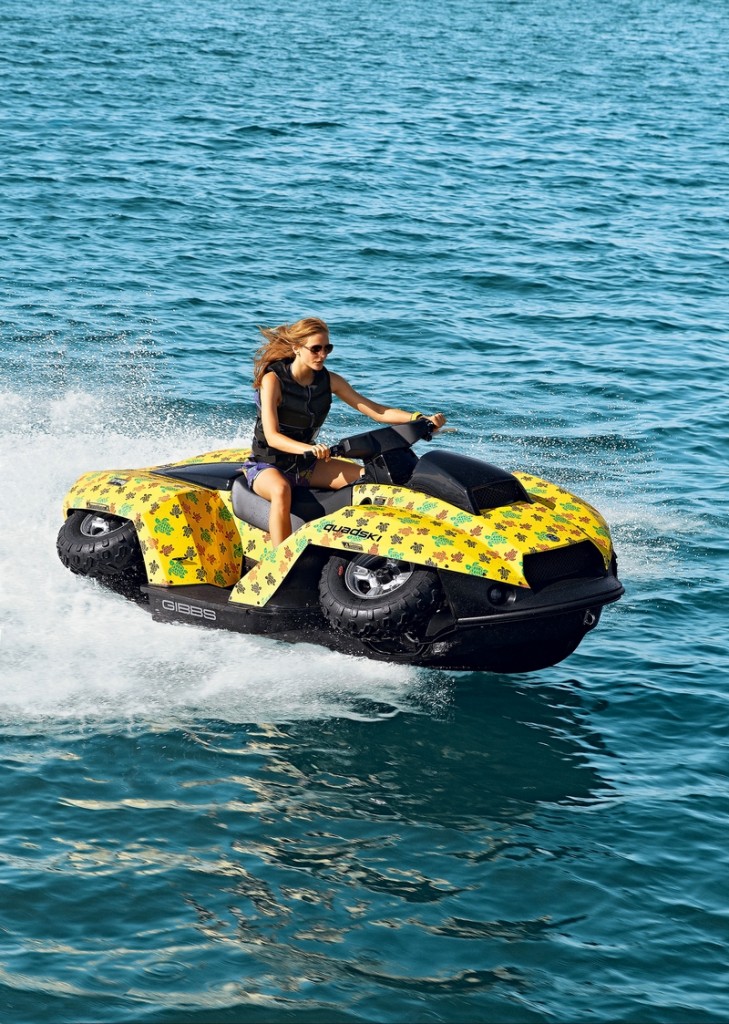 Jet ski meets ATV in this Quadski duo with prints by French brand Vilebrequin, the ultimate reference in men's swimwear. Hailed as the world's best high-speed amphibians, the Quadskis convert from water cruisers to land lovers in just under five seconds.
Contrary to the Vilebrequin turtle print, this Quadski quickly accelerates up to 45 mph on land or water, thanks to its 1300cc BMW engine (previously no commercially available amphibian has been able to exceed 10 mph in water). This unexpected His & Hers 2014 Vilebrequin Quadski can only be bought through 2014 Neiman Marcus Christmas Book.
This optimistic Quadski features a lightweight composite hull, wide track, and low center of gravity for a high-performing, stable, and comfortable ride. The purchase includes a trip to Gibbs test facility in Florida for a safety briefing and opportunity to experience your Quadski on the Gibbs course. A GoPro camera and mount to record your rides is also included.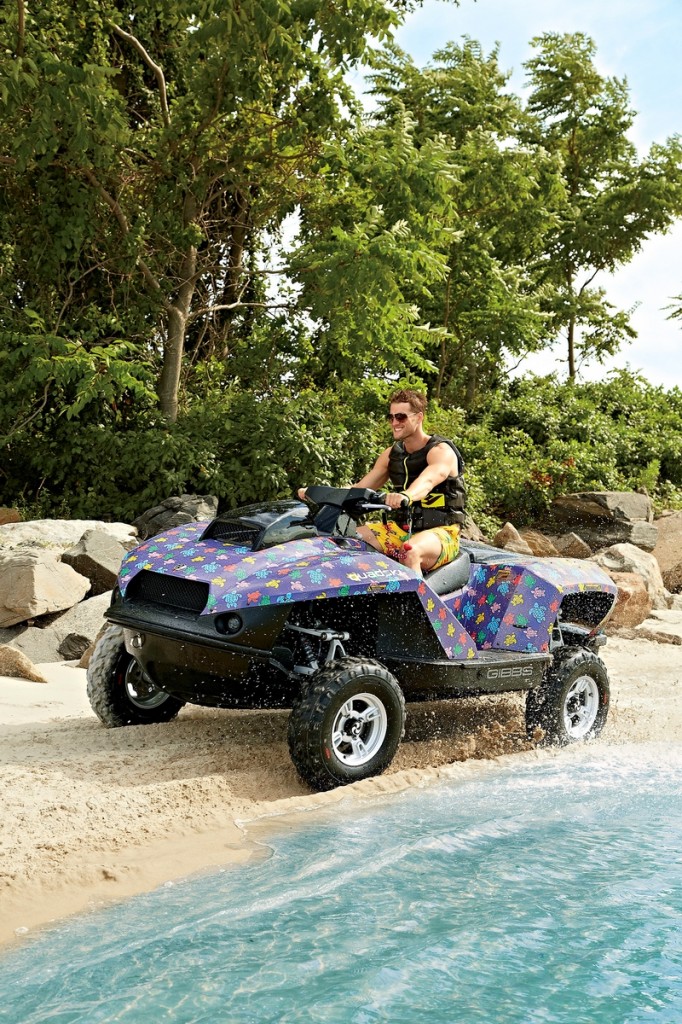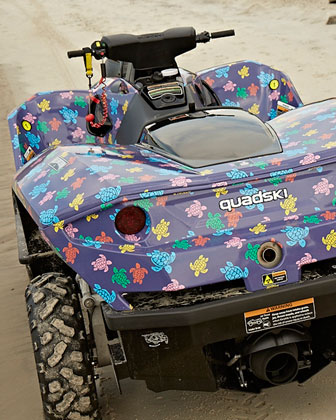 With every His & Hers Vilebrequin Quadski purchase, Neiman Marcus will donate $1,500 to The Heart of Neiman Marcus Foundation dedicated to supporting youth arts education in communities across the country.