The Swarovski Designers of the Future Award acknowledges emerging studios and designers who are actively expanding design culture through experimentation with cutting-edge technologies. This year's recipients include Studio Swine, Tomás Alonso and Elaine Yan Ling Ng, who debuted new works at the 10th anniversary of Design Miami/ Basel.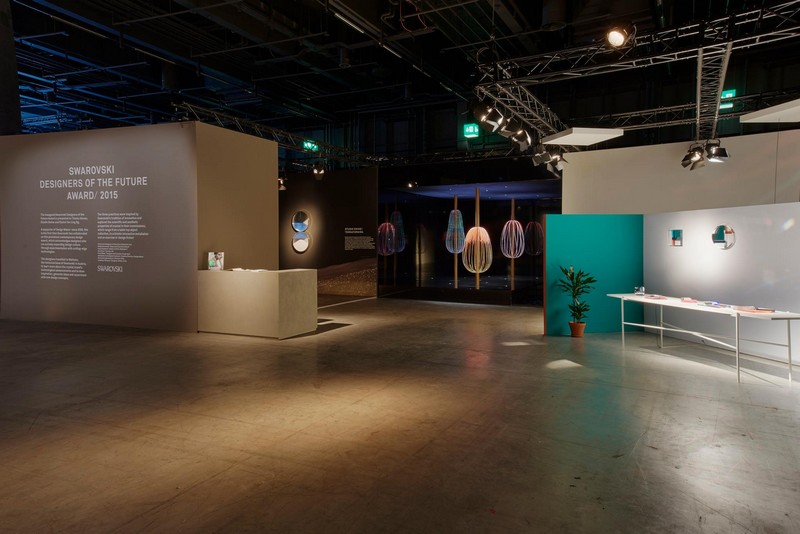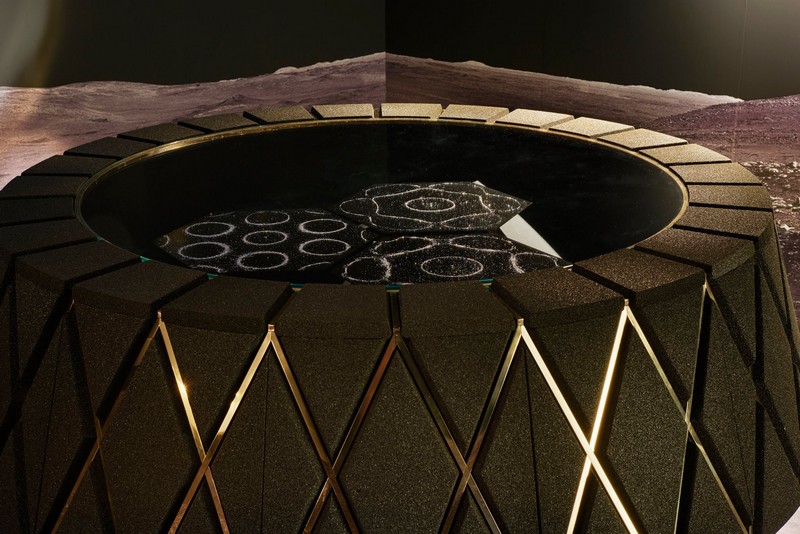 Design duo Studio Swine presented the groundbreaking Terraforming, a multifaceted project that explores the future of resources in luxury design. The work consists of 3 objects—a dune table featuring a constantly-changing landscape in Swarovski Xero crystal, a dune timer or digital hourglass and a table top object entitled "Solaris" — as well as a film that depicts Planet Swarovski, a crystallized world terraformed into a habitable environment. The story charts a young cartographer as he transforms the landscape, leveraging design as a tool to impact the world around him.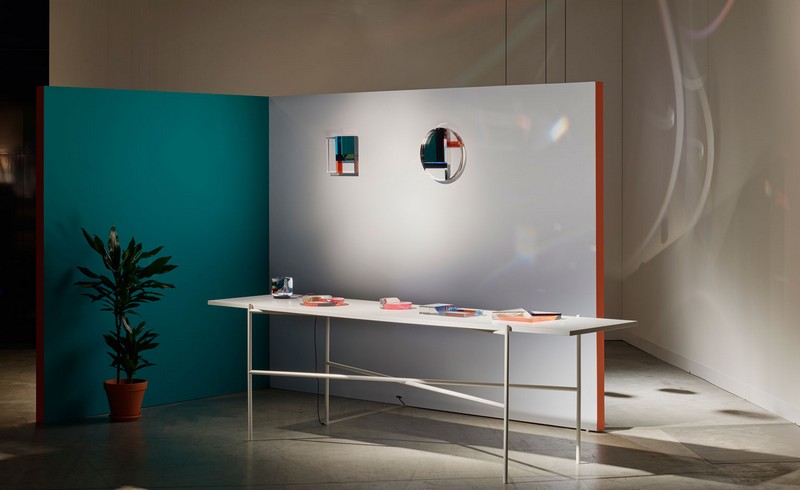 Inspired by the point within crystal where light is either reflected or refracted, designer Tomás Alonso created 47°–a collection of crystal objects cut at this important angle. The objects are fused with colored UV glue, crystal effects and mirror foiling to reflect or refract light depending upon the vantage point of the viewer. Alonso is known for his clear and pragmatic vision which produces elegant, linear and poetic pieces.
TED fellow and founder of THE FABRICK LAB Elaine Yan Ling Ng brings together textiles, electronics, biomimicry and craft. Ng unveiled "Sundew" at this year's Design Miami/, a kinetic creation inspired by the exotic and carnivorous Sundew. The installation features three interactive structures whose movement is triggered by human presence. Complementing the multi-sensory experience is a fragrance that permeates the installation space and lures audiences in to interact with the work.
Although this is the first year the brand sponsored the Designers of the Future Award, Swarovski has supported Design Miami/ since 2008, collaborating with renowned talents including Greg Lynn, Asif Khan, Guilherme Torres and most recently Jeanne Gang.
The Designers of the Future award offers the opportunity to promote new talent and contribute to the wider design conversation through work that challenges traditional design approaches. Supported by Swarovski, the winners are given free rein to explore imaginative new design solutions and push the boundaries of crystal as a creative material.