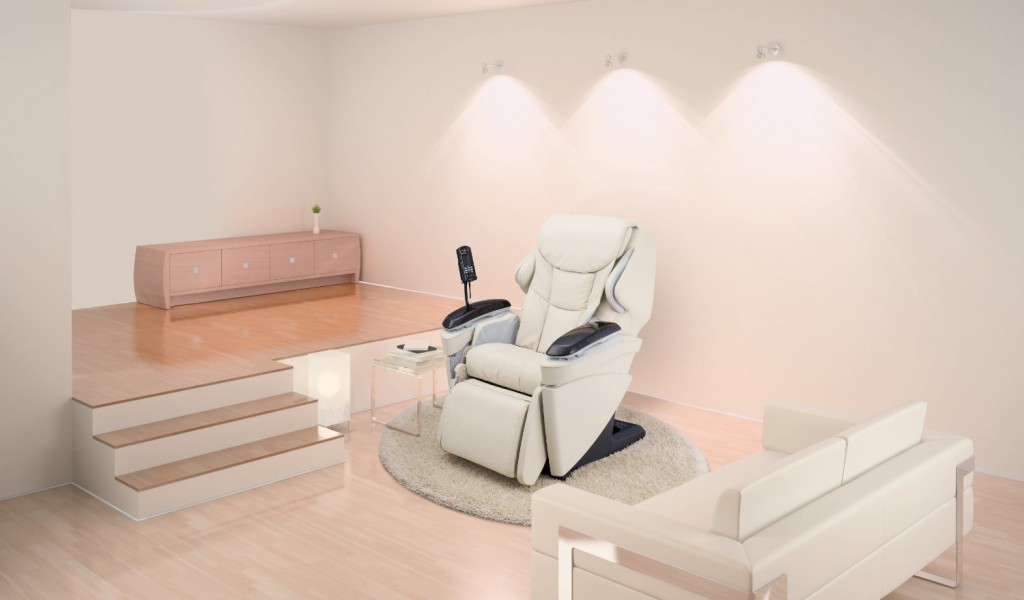 Massage chair technology has advanced significantly in recent years delivering a sophisticated way to enjoy the benefits of daily massage in your home. The massage chairs can now deliver full body 3D massage, diverse massage & stretching techniques and heated massage heads.
Featuring a sleek, contemporary design, the luxurious Panasonic EP-MA70 Real Pro Ultra massage chair is suitable for any home theater or modern living space. With just a few quick adjustments to the ultra-soft headrest pad and arm rests, the massage chair quickly converts into a stylish, comfortable armchair.
Available in Onyx Black or Almond high-quality faux leather, the stylish Real Pro Ultra massage chair also has an extendable ottoman for leg massage which reverses to reveal a comfortable leg rest. When not in use, the ottoman tucks away neatly into the chair to complete an elegant, finished façade.
Heated and powerful hand-like rollers replicate professional hot stone therapy and are situated inside thick padding for maximum comfort. Reaching up to 108°F, the chair simulates the warm hands of a professional masseuse while loosening stiff, sore muscles; relieving tension; and stimulating increased blood flow.
Through advanced pressure sensor technology, the massage chair automatically maps and adjusts to each person's height and spinal curvature. To target specific areas of the body with precision accuracy, the chair features a state-of-the-art air cushion system.