Exacting, Passionate, hard Purist and rebel, appointed best craft-man of France in 2000, Patrick Roger didn't put the genuineness and the subtlety of his chocolates after profitability and fame.
Patrick Roger places great importance on the world, flavours, cuisine and gastronomic heritage, and makes no compromise with the source of the ingredients used in his cuisine.
He has sought his ingredients throughout the world in order to obtain excellence. The oranges he uses come from Corsica, the chocolate truffles are a combination of cocoa beans from Vanuatu and Ecuador, the refined flavour of the marron glacés stems from Turin, the peat-scented whisky from Scotland…
A sculptor of flavours, he treats chocolate like a raw material which he transforms into giant 80-kilo creations or wrapped sweets in metre-long boxes.
The subtlety of flavours, the combination of textures and the sublime aesthetics of the creations are what makes the gourmet world of Patrick Roger so fascinating, offering such refined excellence.
Constantly striving for innovation and perfection, he loves to cause a stir with skilful combinations and majestic sculptures.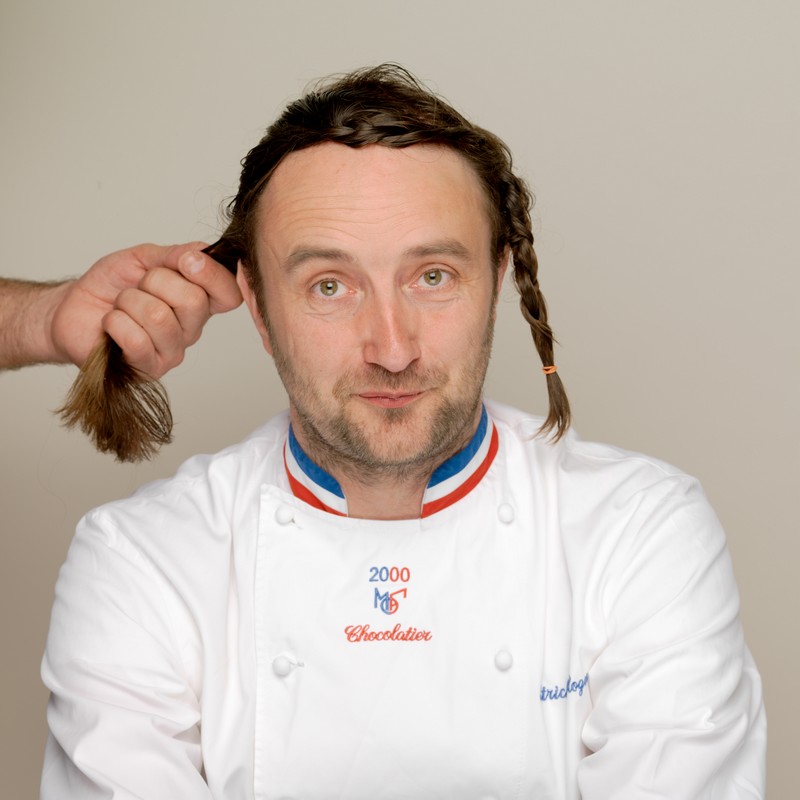 What means luxury to you in one word?
Able work
What are your models or fundamentals in life which you will recommend to others?
Simplicity
What is your criteria for luxury in order of preference
Simplicity
What is your favourite luxury brand(s) and why?
Molteni
Singapour Airlines, first class
Name 5 luxuries which are "indispensable" for you and why:
Well cut jeans
Milk and flour. With this two ingredients you can do anything and survive.
Digital and Luxury. Love or Hate? What means "digital" for you ?
Easy life, It simplify life
How will be luxury in the future ?

Simple