Top U.S. luxury retailer enters Asian e-commerce market in partnership with Glamour Sales Holding (HK)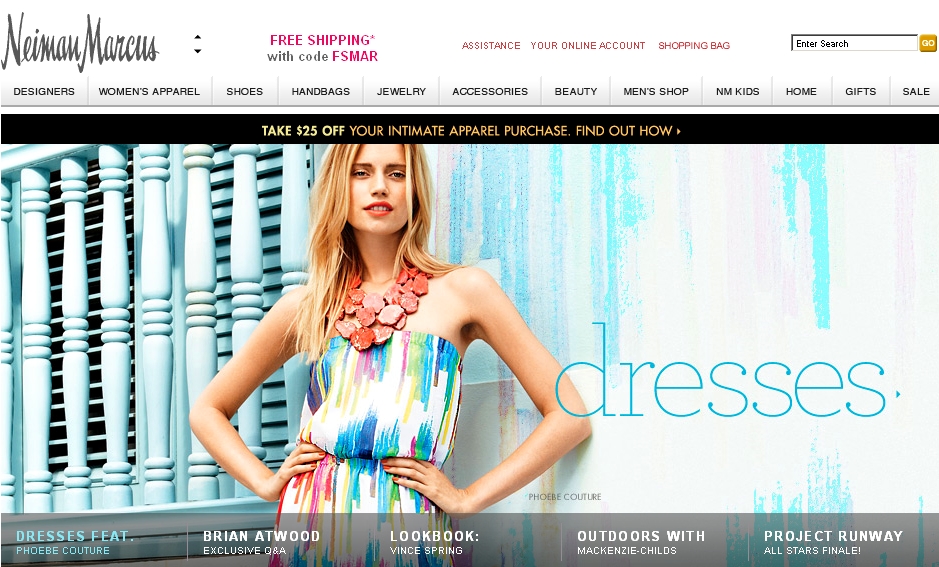 Top U.S. Luxury Retailer Neiman Marcus Group announced a non-controlling strategic investment in Glamour Sales Holding (HK), a privately held e-commerce company.  This will be the company's first move into the fast-growing luxury retail market in China.
"We are taking this bold step to establish Neiman Marcus Group as an international brand," said Katz.  "Our strategic investment in Glamour Sales gives us a tremendous partner and a strong foothold in a rapidly expanding luxury market," explained Karen Katz, President and CEO of The Neiman Marcus Group.
Neiman Marcus Group will be investing $28 million in Glamour Sales Holding, to both help fuel the growth of Glamour Sales' existing and successful flash sales business in Asia and build a new branded e-commerce business.
Neiman Marcus will launch an e-commerce website by the end of 2012.  The site will feature an expertly curated mix of
full-price, current-season offerings to reflect the discerning taste of the Chinese luxury customer.  The site will have editorial
content, fashion expertise and behind-the-scenes videos to make it a reliable and indispensable source of valuable insights about
featured luxury brands, said the company in a statement.
"We have a rich, century-long heritage with two prestigious brands – Neiman Marcus and Bergdorf Goodman.  We believe that our vast experience and history of success in luxury and fashion, customer service and e-commerce, combined with Glamour Sales' keen understanding of the Chinese market, presents us with a unique opportunity to build a vibrant full-price, multi-brand, luxury online business in China," Katz added.
Glamour Sales Holding, founded in 2009 by veteran entrepreneurs, Olivier Chouvet and Alain Soulas, and joined in 2010 by Thibault Villet, operates the leading, authorized flash sales websites in Asia: Glamour-sales.com.cn in China and Glamour-sales.com in Japan.
Flash sales, where online retailers provide a limited-time offer of high discounts on exclusive items, have proven to be tremendously successful in the European and U.S. markets.
"We are delighted to be teaming up with the top luxury retailer in the world," said Olivier Chouvet, CEO of Glamour Sales.  "This partnership represents the coming together of two pioneers.  Neiman Marcus was the first luxury retailer to go online and Glamour Sales was the first to bring authorized flash sales to China.  Together we look forward to offering Chinese customers the best merchandise and service available.  And we will provide our customers with the peace of mind that comes from knowing that all of our luxury goods are authorized, authentic and sourced directly from the manufacturer."