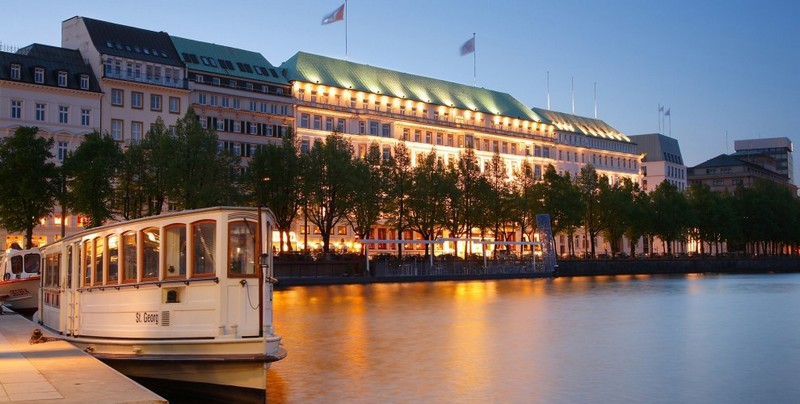 Sicis lights set the atmosphere of one of the most beautiful hotels of Europe. Fairmont Hotel Vier Jahreszeiten is a hotel in Hamburg with a centenary tradition and during all this time its style has always been renewed and fine-tuned in order to maintain its world-known luxury appeal.
The new lights are a refined combination of glass and precious metals and they're specifically designed to give any room a classy and contemporary look.
In the lounge bar, in the hall and in the entire entertainment area it is possible to admire new light models of Sicis Home-Next Art collection. The Italian company is a leader in the production of mosaic, innovative coatings and high quality, eclectic home collections.
The interior lighting, a blend of design, art and refined details, confers to the ambiences an extraordinary warm atmosphere.
"We had the chance to light up this prestigious Hotel with the lights from our Next Art collection: from the lounge bar to the hall and to the entertainment area you can in fact see some of our designs and enjoy a truly relaxing atmosphere," commented SICIS.
"What makes our lights special is not only their tasteful design, but the precious finishings in tiny-mosaic as well. In this way we managed to bring our world-known expertise into our latest designs, thus taking our lights to the next level and turning them into a real work of art," added SICIS, speaking about the new project.