Baselworld 2013: SICIS' micro-mosaic techniques in jewelry and watches collections, handcrafted in a limited edition.


The craftsmanship of micromosaic is an ancient art. Micromosaic jewelry reached the heights of its glory in the 18th and 19th centuries, when worn by Marie Louis of Austria, Caroline and Josephine Bonaparte, and many other figures of French and European nobility.
Only a year ago, the Italian SICIS Jewerly house, based in Ravenna, launched its first collection of jewelry and watches in micro and nanomosaic at Baselworld 2012, immediately acclaimed at an international level as "the grandeur in the tiniest of things". In 2013 SICIS house returned to Baselworld with completely innovative lines designed by Massimiliano and Doriana Fuksas. The new ranges presented at Baselworld 2013 include also SICIS O'Clock timepieces (Grand Tour, Circus and Mystery collections) made with gold, minute mosaics and preciousstones – in a multi-coloured rainbow of light.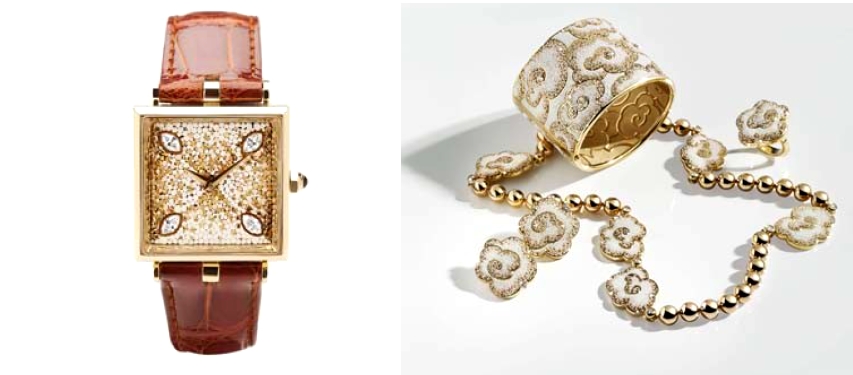 The SICIS Jewels designed by Massimiliano and Doriana Fuksas feature charms that dangle like droplets of light, hanging from gold or precious stone bracelets. Then there are the necklaces and bracelets, jewelry of rare quality that range from abstract to figurative and symbolic, conveying age-old emotions in contemporary objects.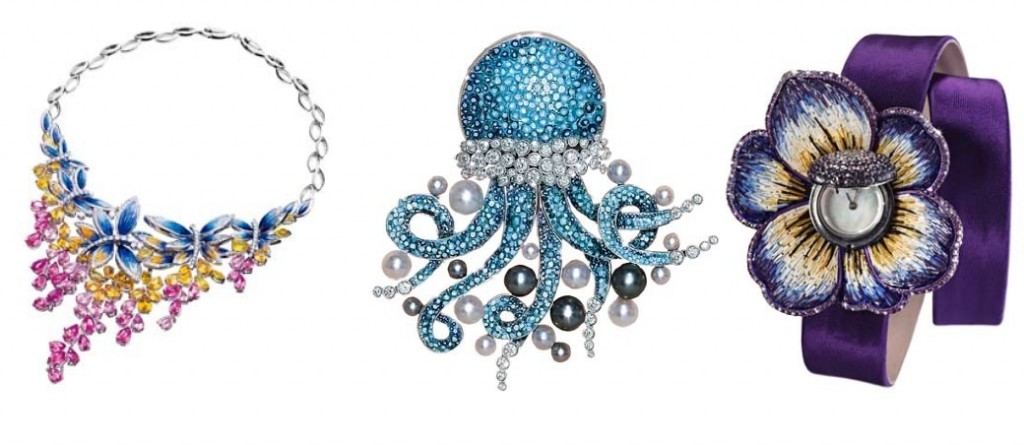 With its ten-year experience, SICIS has regained mastery of micromosaic technique and, thanks to the introduction of innovative methods, has been able to breathe new life into this art. A square centimeter of micromosaic requires from 200 to 500 micro tesserae, each painstakingly applied by hand to faithfully recreate landscapes and designs. Today, SICIS creates infinity of tones produced by the fusion of nine mothers of color in glass, enamel and gold, layering light upon light, that spins, dances and diffuses.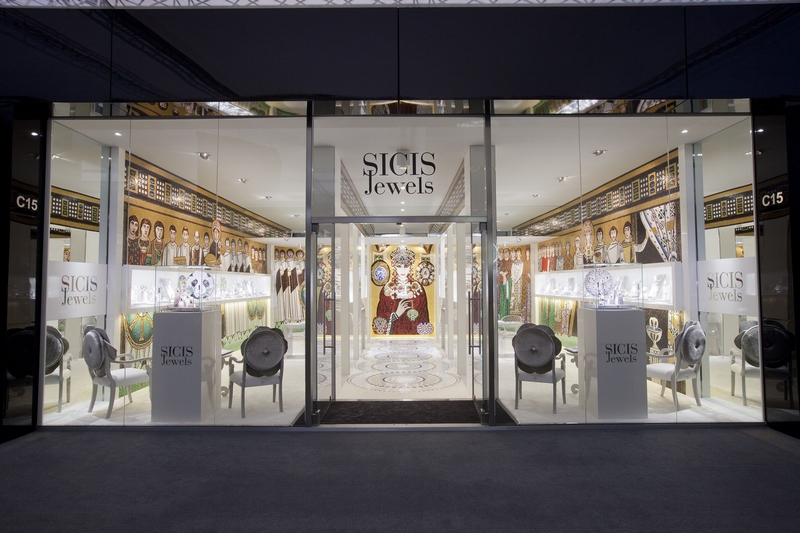 According to Maurizio Leo Placuzzi, President of SICIS, the tiny tessera of a mosaic is like ink that gifted hands dispense to write jewels; to create an exclusive jewel or an ornament that is truly unique.
Sicis Jewels and Sicis O'Clock collections are produced in the firm's workshop in Ravenna, the mosaic capital of the world and the capital of the Western Roman Empire from the 5th to the 6th century AD.
The decision of reviving this art finds its explanation in history, in the XVIII and XIX century, the highest era of splendour for micromosaic jewelry. Later, the art was almost lost to the world, until Sicis embraced this challenging project, which involved years of historical research on the ancient tradition of micromosaic art and resulted in a precious collection of unique, hand made pieces of art: Sicis Jewels and Sicis O'Clock feature figurative decorations such as butterflies, animals andflowers, as well as abstract motives.
Part of the interpretation of this precious technique was given to the internationally acclaimed American interior designer Roger Thomas. His designs are characterised by geometric forms which generate an astonishing sense of spatial depth.