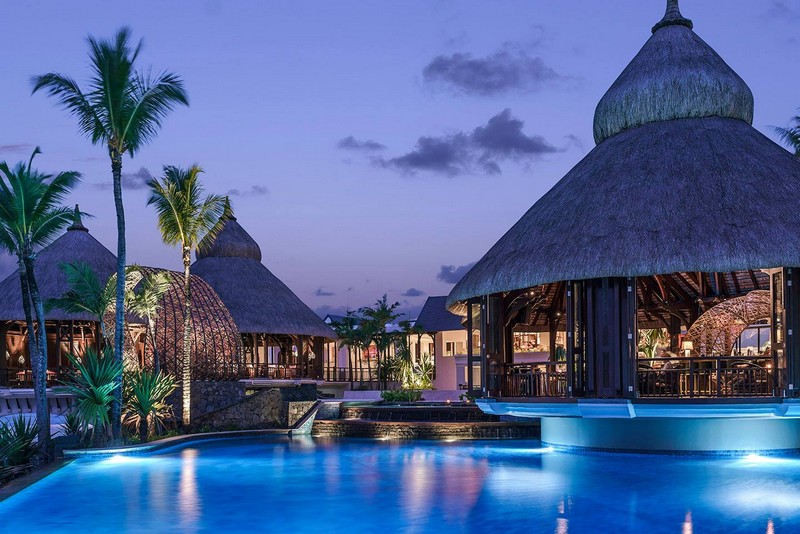 On arrival at the newly-opened Shangri-La's Le Touessrok Resort & Spa, you will feel like they entering a private residence. You are personally met and transported to the entrance of the property. The hostess dressed in a contemporary sega dress welcomes you with a refreshing hibiscus infusion made with local black tea, Chinese green tea, combawa and sugar cane. The legendary 34-acre waterfront Mauritian hideaway, celebrated its grand opening on 11 December with over 200 guests. The Mauritian icon ushers in a new era of luxury. The opening marks the second property in the brand's growing portfolio of luxury resorts in the Indian Ocean.
Located on the east coast of Mauritius in one of the island's most breathtaking bays, Shangri-La's Le Touessrok Resort & Spa has been extensively remodelled; its 200 rooms and suites offer infinity views across the turquoise waters of the Indian Ocean and guests have exclusive access to Ilot Mangenie, a private island. In addition to dining concepts provided by five restaurants and three bars, the new CHI, The Spa at Shangri-La focuses on holistic and Ayurvedic wellness in its eight treatment rooms. Two swimming pools, an 18-hole par 72 championship golf course and a kids club complete the leisure experiences.
Surrounded by magnificent views of the sea and an indigenous landscape, Shangri-La's Le Touessrok Resort & Spa's understated approach to luxury has been reimagined using the finest craftsmanship to transform organic and recycled materials into chic and contemporary furnishings. Sustainable and timeless, the concept flows through the resort's low-rise buildings and tropical light- filled spaces, accented by wooden structures and hand dyed linen.
Three beach villas, each spanning 423 square metres, are designed to instill a sense of peace and privacy. With 24-hour butler
service, the villas feature a separate entrance, three bedrooms, an infinity pool and private beach access. Other amenities include champagne on arrival, an open bar, monogramed bathrobes, a dedicated electric car to move around the resort, as well as daily fruit and canapés. A villa stay also comprises a personal welcome at the airport and use of a lounge, and luxury limousine transfers.
The resort's acclaimed Indian restaurant, Safran, remains true to its past glory and prepares authentic cuisine with Mauritian
influences. The menu, conceived by internationally acclaimed Chef Ramesh Bundi, carries popular Indian dishes served family-style. A copper clad tandoori oven and incense at the entrance of the restaurant marks a sensory journey to India.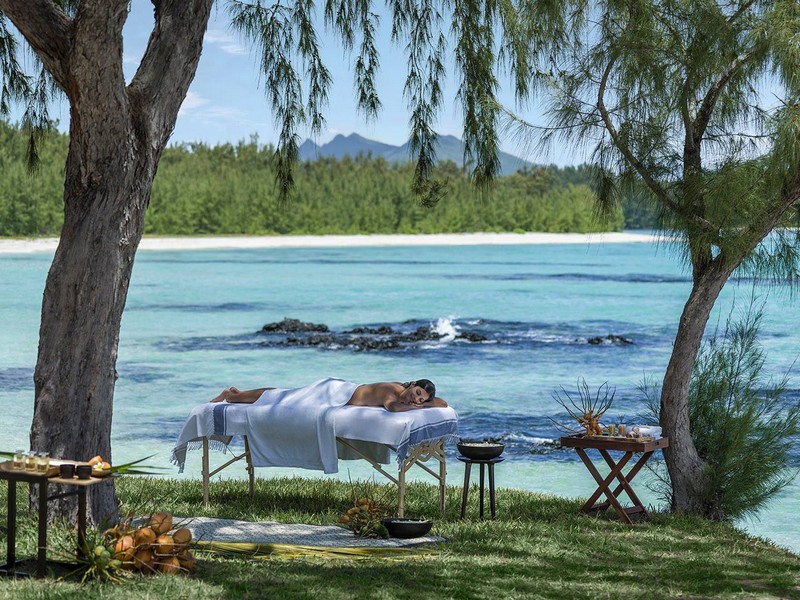 CHI, The Spa at Shangri-La focuses on holistic and Ayurvedic wellness. Ingredients for treatments are organic, locally sourced or grown in the spa's garden. Private consultations are available for guests to enjoy a bespoke wellness experience with nutritionists and Ayurvedic doctors. The spa's menu incorporates the renowned yogic practice of pranayama and meditation into every treatment, while integrating handcrafted oils and even rich local customs, such as the slow rhythmic beats of the national music, in other offerings.
"More than a resort, Shangri-La's Le Touessrok Resort & Spa will be a cultural hub, hosting artistic collaborations with local and international talents, and incubating new creations. Each area of the resort has been conceived to stimulate the senses and imagination," stated Shangri-La's team.
Hong Kong-based Shangri-La Hotels and Resorts, one of the world's premier hotel companies, currently owns and/or manages 95 hotels under the Shangri-La brand with a room inventory of over 38,000.