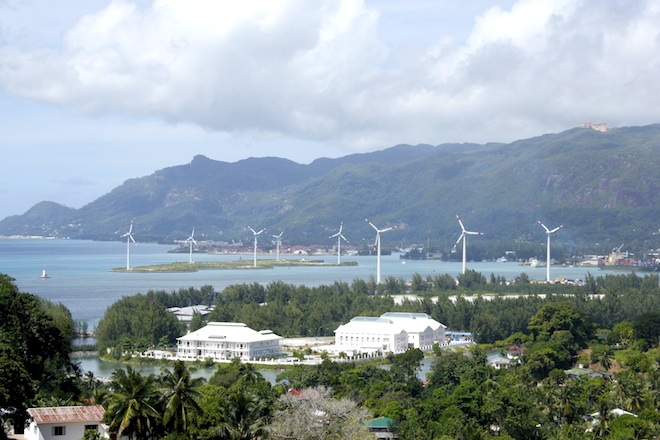 Almost entirely dependent on imported fossil fuels for power, the tiny Seychelles, the popular tourist archipelago– the only one in the world where half the land is a nature reserve — is now embracing renewable energy like wind farms, energy from waste incineration and solar panels.
Currently, the islands are 95 percent dependent on imported oil, but a new wind farm opened in early June and funded by the Abu Dhabi Fund for Development, promises to assure a total capacity of six megawatts, enough for some 2,000 houses in Mahe, the main island of the Seychelles and home to 70,000 people, around 90 percent of the population of the archipelago.
The turbines are the first opened in a plan to provide at least 15 percent of the Seychelles power needs from renewable sources by 2030, according to Seychelles' energy commission, quoted by AFP.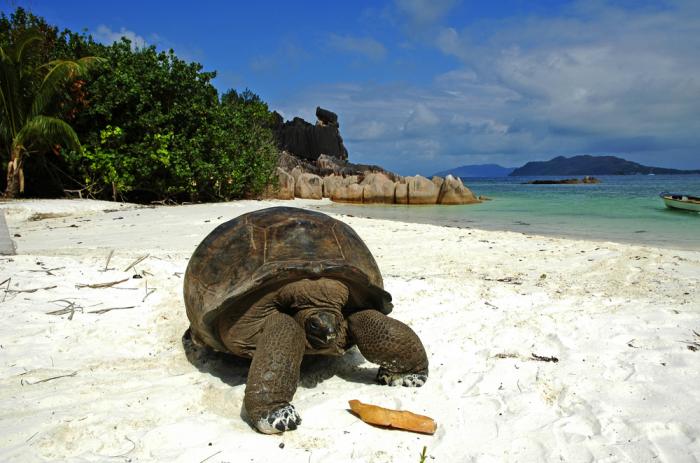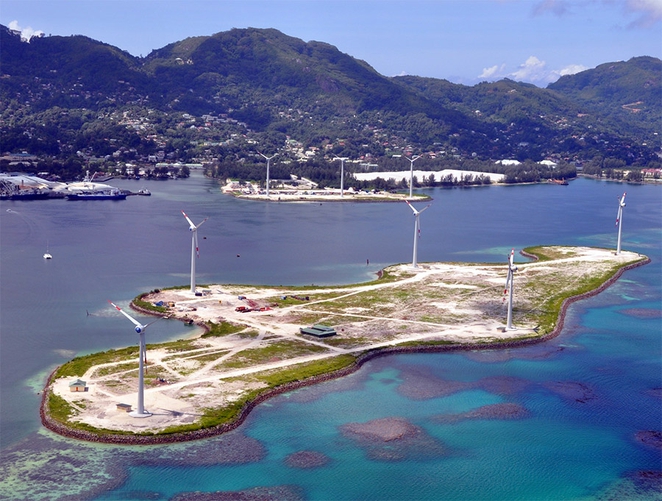 "The decision to produce electricity using renewable energy was taken in 2008, after oil prices peaked, to ensure energy security," said Tony Imaduwa, the head of the Seychelles' energy commission.
"The IOC countries are highly vulnerable to the effects of soaring oil prices. Yet the region has a large potential for renewable energy (hydro, solar, wind, geothermal) that is underutilised," said the Seychelles' officials.
The archipelago plans other green power sources too.
Mascareignes Seychelles, a subsidiary of a French company based on the island of Reunion, has won a tender to produce energy from waste incineration, while another project intend to install solar panels on homes on La Digue, the third most populated island of the Seychelles, and one of the most popular with tourists.
"We have just started a pilot project with a South Korean company, KC Cottrell, so that the island is completely self-reliant for power by 2020," said Agricole.
"This project will see a photovoltaic system on almost every house… and gasoline vehicles will even be replaced by electric cars."