The next eco-jewel of Monaco.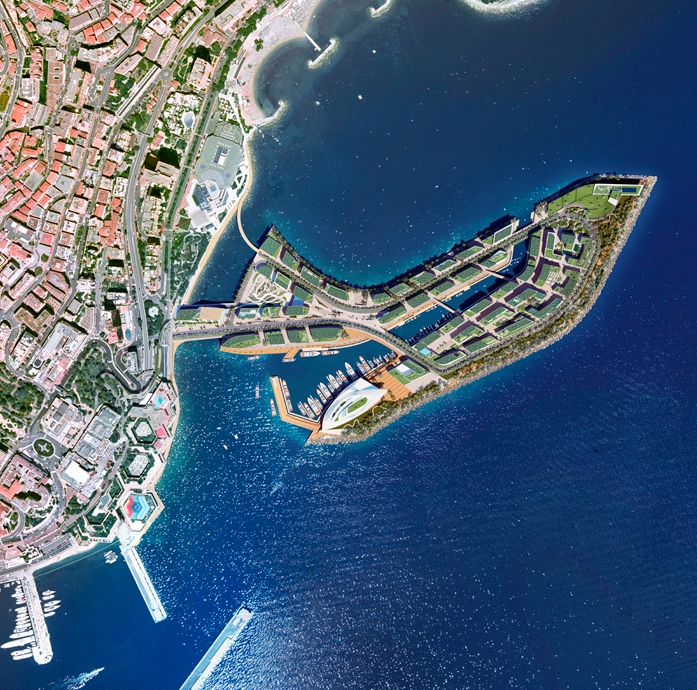 The visionary project of the offshore urban extension of the Principality of Monaco already attracted the worldwide attention, especially because the project is expected to propose new solutions to friendly urban environment development.
Monaco is ready for a 3 percent expansion of its city-state's territory, expanding to the sea by building a six hectare peninsula into the Mediterranean.
For over 150 years, the Principality has expanded its maritime domain by ambitious and often innovative projects (Port Hercules, Larvotto, Fontvieille, and so on), now covering 200 hectares.
The new marine extension program was announced in July 2006 and set very high goals and requirements in terms of sustainable development and preservationenvironment, wildlife and marine life. "Monte Carlo Sea Land Project" includes the construction of infrastructure to develop a program of surface construction, real estate programs, facilities, buildings and public spaces and a lighthouse. Watch a 3D view of the next jewel of Monaco.