Lotus Esprit Series 1 'Submarine' Car is due to be sold at auction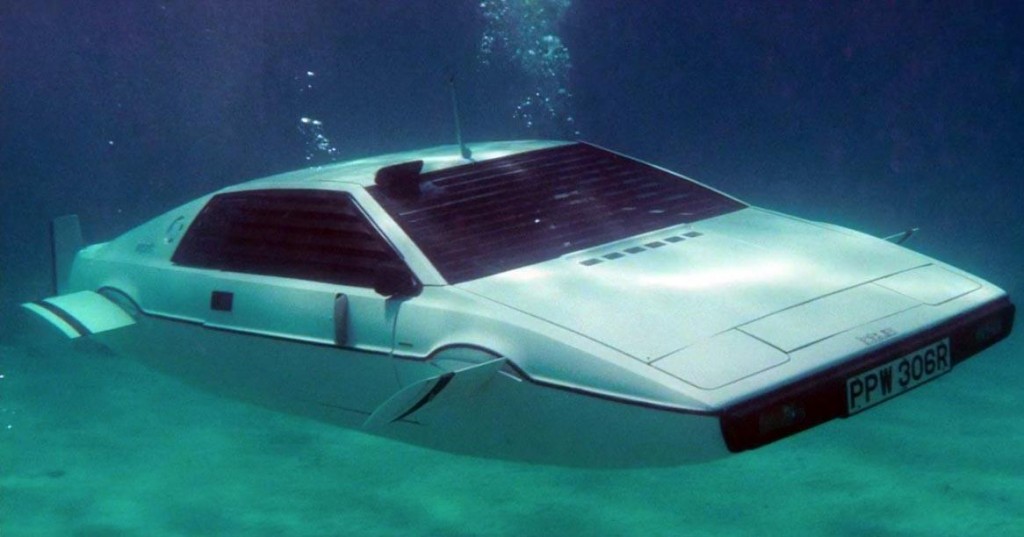 Lotus Esprit Series 1 'Submarine' Car, a piece of cinematic and motoring history and one of the stars of the Roger Moore James Bond film "The Spy Who Loved Me.", will go under the hammer in London this September.
No Bond car has ever done anything as outrageous as transform itself into a submarine. Used to incredible effect in the film The Spy Who Loved Me, starring Roger Moore, the white Lotus commonly tops the polls when generations of movie fans are asked to vote on their favourite film cars of all time. Like all the best Bond cars, the Lotus was a veritable war chest of weaponry and gadgetry, all designed to fox and foil the enemy, whilst also helping Bond to another hard-won victory for Queen and country.
"This particular Lotus is certainly up there amongst the most famous cars of all time. Over the years, millions of moviegoers have stared in awe as the Lotus transformed itself into a submarine, and now, perhaps one of them will have an opportunity to own it. Her Majesty's Secret Service aside, it surely is the ultimate beach accessory!" said Max Girardo, Managing Director, RM Auctions, Europe.
The vehicle to be offered by RM Auctions at its forthcoming London sale, 8-9 September, in Battersea Park, is the one and only fully functioning car especially designed and built for the famous underwater sequence seen on screen in the 1977 film. Abundantly authenticated, and known as 'Wet Nellie' on the set, it was developed from one of six Esprit body shells used in the making of the film. As the only car to be built into a fully operational, self-propelled 'submarine', by Perry Oceanographic, based in Riviera Beach, Florida, it is the vehicle which claimed the most screen time in the film. The driver of the car was Don Griffin, a retired U.S. Navy SEAL and test pilot for Perry, who operated the vehicle utilizing its motorized propellers while manoeuvring with levered steering mechanisms. At the time, the car was said to have cost over $100,000 to create (equivalent to nearly a half million dollars today).
Subsequent to filming the underwater scenes in the Bahamas, the vehicle was shipped to Long Island, NY, where it was kept in an unassuming storage unit on a ten year rental, paid in advance. Fate later intervened when, in 1989, the then rent delinquent unit was put up 'blind' for public auction. A modest winning bid from an area couple brought surprise and wonder when the blankets were removed to reveal the iconic 007 'Submarine' Car. After positive authentication, the Lotus was shown occasionally – including a stint at the Petersen Automotive Museum – but mostly kept closely under wraps, until now.