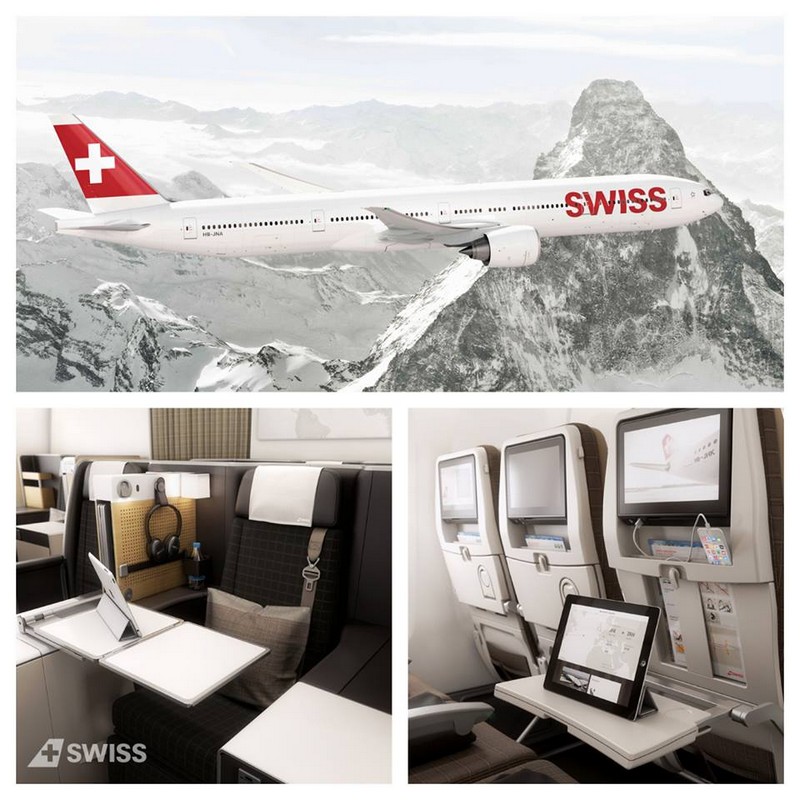 Switzerland's national airline Swiss Air/Swiss International Air Lines is taking luxury to new heights with a series of industry firsts presented on its new Boeing 777-300ERs.
As a part of its 'Next-Generation Airline of Switzerland' strategy, SWISS will begin the renewal of its long-haul aircraft fleet in 2016. A total of nine new Boeing 777-300ERs (Extended Range) will be gradually assimilated into the fleet from the beginning of next year.
In SWISS configuration, the Boeing 777-300ER will offer 340 seats: eight in First Class, 62 in Business Class, and 270 in Economy.
The SWISS First seat can be transformed into one's own private suite and includes a 32-inch screen, the largest in the industry. The travelers will also enjoy electrically-adjustable window blinds and their own personal wardrobe.
The Business seating offers optimum privacy and freedom of movement, while the seat cushion's firmness can be individually regulated. The seats can be easily converted into a lie-flat bed that reclines into more than six- feet long in length (@6'7″).
SWISS Economy customers can also look forward to a new air travel experience with new seat- cushion technology and further innovations that include a large personal touchscreen. In addition to the regular cabin service, all SWISS Economy guests will be able to make use of a self-service kiosk offering a wide range of drinks and snacks.
All nine Boeing 777-300ERs will also feature wireless internet via a broadband connection, enabling passengers to surf or send emails on their laptop, tablet or smartphone device.
"With our new Boeing 777-300ERs we will be setting new benchmarks in terms of our guests' overall comfort and travel experience," says SWISS CEO Harry Hohmeister. "And on top of that, with their state-of-the-art engines, our new twinjets will give us substantial savings in fuel consumption and carbon emissions terms."