"Important Modern & Vintage Timepieces" auction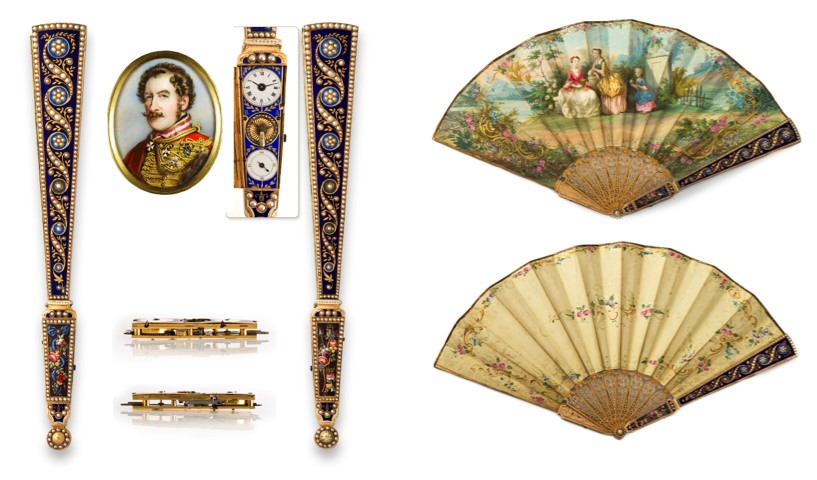 Antiquorum's fall auction of "Important Modern & Vintage Timepieces" puts under hummer unique and collectible timepieces with unparalleled importance for the horological world.
Collectors can look forward to bidding on 613 modern and vintage timepieces. The highlight of the sale include the "Magnificent Royal Presentation Musical Fan With Concealed Watch, A Gift From Prince Ferdinand Of Saxe-Coburg And Gotha To Vicomte De Morais". Consisting of a "rare musical, gold, painted on enamel and pearl-set fan with concealed watch and visible rose-diamond-set balance, the fan painted in watercolor and gold," the lot was created in 1810 by Piguet & Capt.
"It's exciting to come across rare and special lots such as the Prototype Rolex Ref. 1665 Sea-Dweller Submariner and the Royal Presentation Fan, and we are proud to present them at Antiquorum's auction," said Evan Zimmermann, President and CEO of Antiquorum. "Items of such horological and historical importance along with a series of Patek Philippe and other very fine timepieces are sure to make this an outstanding event."
Specially presented by Antiquorum experts is the Patek Philippe Ref. 703 "Piece Unique – Pendulette Dome "The Goddess of the Sun & the Moon," made in 1956. Given as the prize for the Dragon Gold Cup in 1956, it is the earliest known Patek Philippe enamel solar clock at auction and one of the first ever made in cloisonné enamel by Michel Deville.
The auction will be held on Sunday, November 11th at The Mandarin Oriental Geneva.