World debut for Rolls-Royce Wraith at 2013 Geneva Motor Show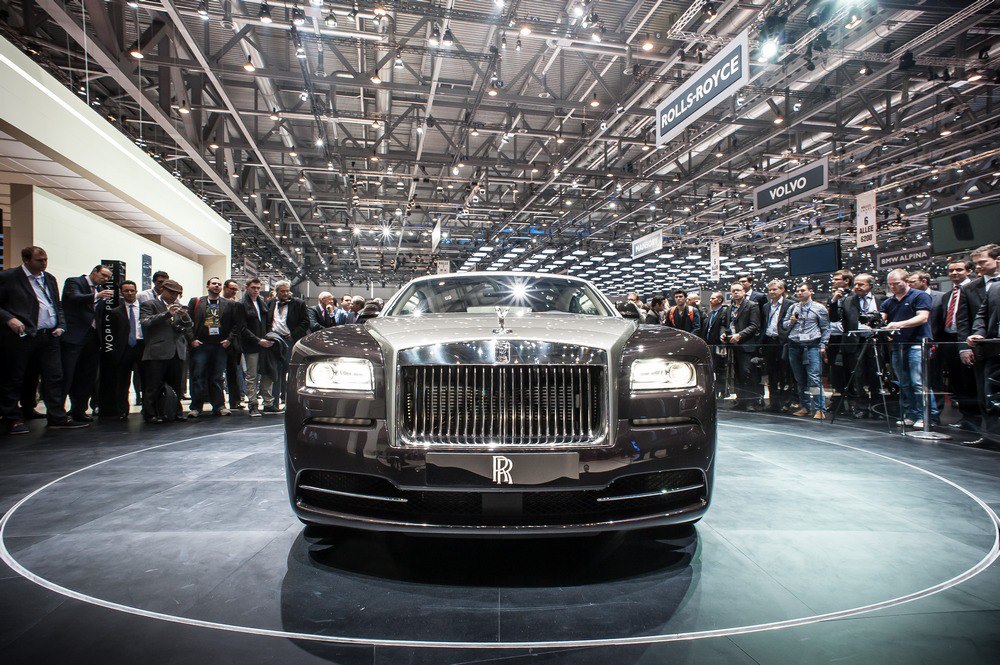 Super-luxury marque Rolls-Royce unveiled the world debut of Wraith, the "most powerful and dynamic Rolls-Royce in company's history". Elegant fastback design hints at dynamic prowess of the most impressive Rolls-Royce ever: 624 bhp/465kW, 800 Nm from 1,500 rpm : 0-60 mph in 4.4 seconds (0-62 in 4.6). In Europe, Wraith will be priced at c. €245k. The car features Satellite Aided Transmission – a technology that uses GPS mapping data to ensure the correct gear is always pre-selected for the road terrain ahead. Confirmation and further pricing details in all markets will be revealed later in the year. First deliveries of Wraith will be made to customers in the final quarter of 2013.
"Today we launch the ultimate gentlemen's gran turismo, a car that embodies the spirit of Charles Stewart Rolls ," commented Torsten Muller-Otvos , CEO Rolls-Royce Motor Cars. "The most powerful Rolls-Royce in history, Wraith promises the sense of adventure and speed that drove our founding forefather. But of course, Wraith's starting point is luxury, refinement and quality, traits that remain as important to Rolls-Royce customers today as they were more than a century ago."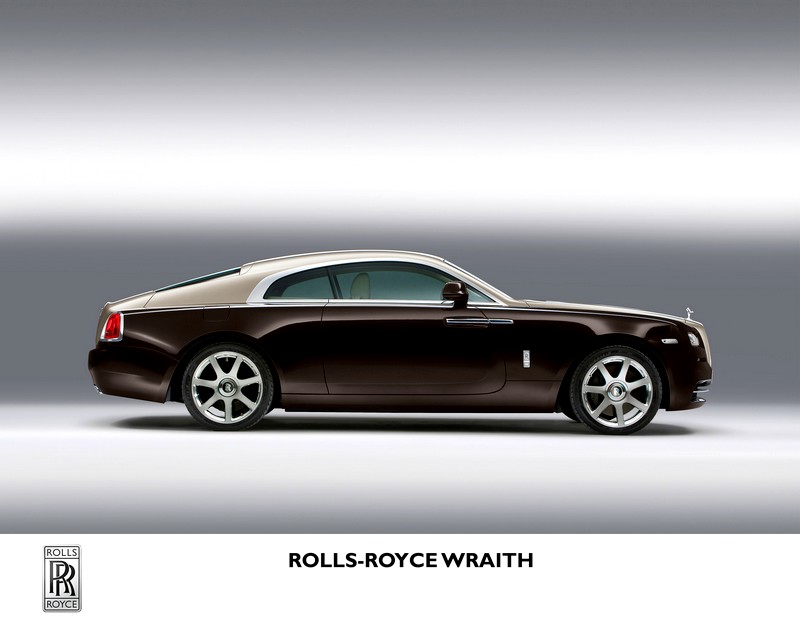 "The BMW Group today reconfirms its full commitment to the future of Rolls-Royce. Growth and a prosperous future lie ahead thanks to continued investment, careful brand stewardship and the launch of ground-breaking new models like Rolls-Royce Wraith, a magnificent addition to the product range," added Rolls-Royce Chairman and BMW Group board member Harald Kruger.
Coach doors open to reveal a sumptuous interior complete with softest Phantom-grade leathers and expanses of wood called Canadel Panelling. Named after the famous cove in the South of France where Sir Henry Royce and his design and engineering teams spent their winters, this contemporary and tactile finish sweeps through the interior, cosseting four occupants in a space bathed in light and warmth.
The interior ambiance is complemented by Starlight Headliner, a Bespoke feature available beyond Phantom family cars for the first time. 1,340 fibre optic lamps are hand-woven into the roof lining to give the impression of a glittering, starry night sky.