This hop on golf trolley have pioneered a change in the way golf players move across the golf course. With this vehicle golf is made more appealing.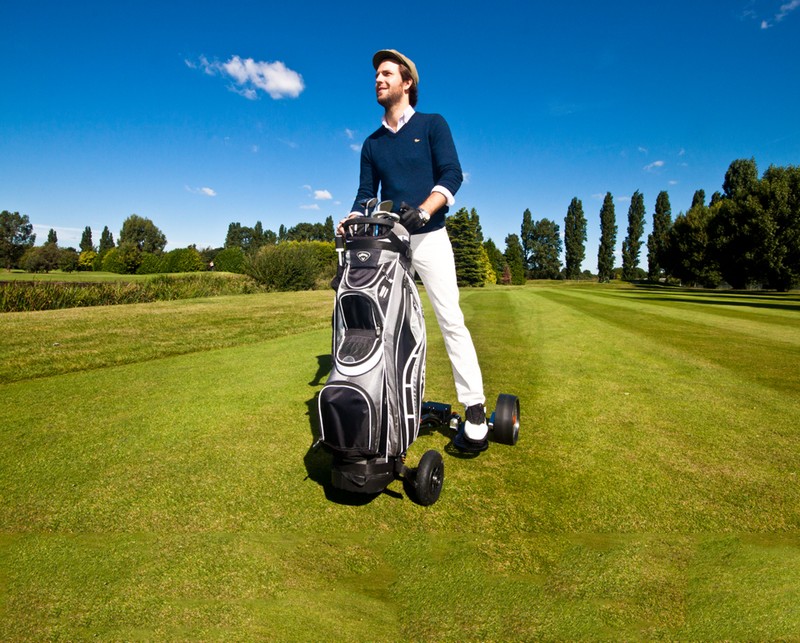 The patented design of the RolleyGolf allows you to effortlessly walk or ride your favorite fairways, the machined movement creates a seamless transition transforming the RolleyGolf from power assisted walk mode to an exhilarating ride-on mode. A single charge lasts 36 holes, after which the RolleyGolf fits neatly into the boot of your car.
The RolleyGolf's main innovation is its quick transition between three modes. This gives maximum convenience, but also allows total flexibility for the golf players throughout your round.
Rolley One 2017 Edition features Rolley Golf's greatest TWINDRIVE system to date. The highlights include intelligent braking, detecting gradients, stopping you safely on the steepest hills. The environment detect sensors ensure traction no matter the weather, while the turf friendly traction control enhancements are your green keepers best friend.
With the WiFi connectivity, downloading the latest software has never been easier. Rolley One 2017 Edition's lightest chassis, meticulously machined from British aircraft grade aluminium offers enhanced strength and mobility.
The refined silent motors are offering enhanced power to weight ratio. For improved maneuverability on those long walks, the manufacturer introduced the extended walk mode handle.