Hainan Island is one of the most exciting emerging destinations in Asia-Pacific today. In the golfer's paradise of Hainan Island, The Ritz-Carlton Hotel is opening its first Golf Resort in China.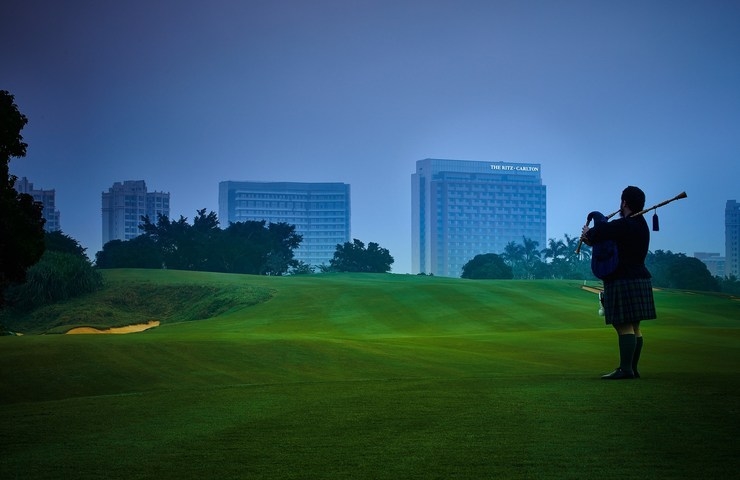 The Ritz-Carlton, Haikou ushers in a new era of luxury leisure experiences, situated on the world-class golf resort of Mission Hills which boasts ten 18-hole championship courses designed by golf's greatest architects.
Built on top of a bedrock of ancient lava from extinct volcanos, the dramatic landscape features rocky outcrops with striking variations of jungle vegetation, expansive lakes and wetlands which can be viewed from every room.
Located in Hainan Island, often called the Hawaii of China, the 175-room, 16-suite hotel enjoys year-round tropical sunshine for perfect days on the legendary 350-acre Blackstone Course that weaves its way around the world-renowned Mission Hills Golf Club.
"The island is rich in culture and off-the-beaten track experiences that reflects a China many have not seen, making it an ideal spot for families and friends to travel and explore," said Hervé Humler, President and Chief Operating Officer of The Ritz-Carlton Hotel Company.
The Ritz-Carlton, Haikou pays homage to the heritage of golf throughout. The architects AECOM, with interior designers HBA Los Angeles, have playfully created a design reminiscent of an elegant golf clubhouse. Guestrooms feature fabrics and patterns inspired by vintage golf elements, ensuring no two spaces are alike. Wall panels and light fixtures incorporate stitching that evokes handmade golf shoes, while antique leathers make references to a vintage golf bag. Tartan flooring remind guests of Scotland, the birthplace of golf.
The sunset can be enjoyed on the private patio of the hotel's rooftop Flair Bar which overlooks the golf course. Cocktails feature local fruits, including
lychees from the ancient trees that dot the grounds of Mission Hills. A Scottish bagpiper's lament signals the end the day, or if you prefer, salutes the triumphs of the day, before dinner in Flair's private dining room which offers a selection of single-malt whiskies and cigars.
After the hard-fought battles on the fairway, The Ritz-Carlton Spa, with its seven treatment rooms offers a signature Golfer's Retreat treatment, to sooth away the skirmishes of the day, amongst other rejuvenating and relaxing treatments. The Spa also has a steam room, cool mist showers and indoor vitality pools with jets, as well as a fitness center and swimming pool. Golfers can prepare for the day with Golfer's Yoga on the lawn.