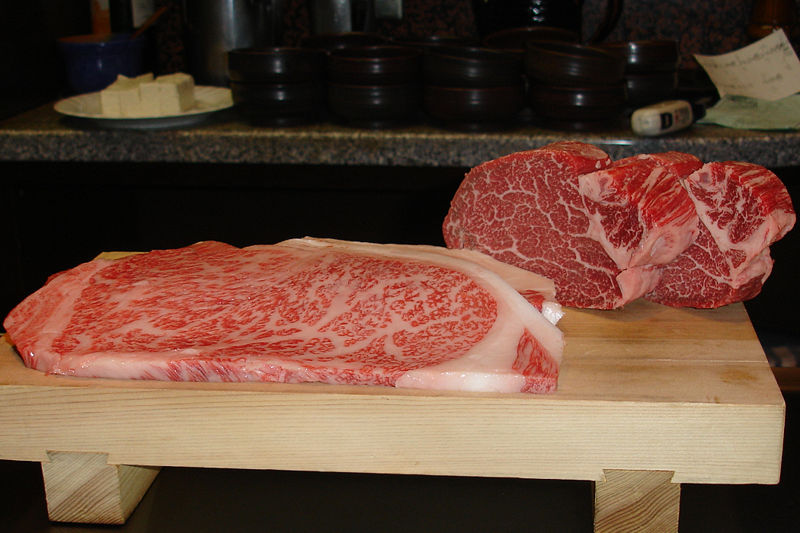 Officially certified Japanese Kobe beef, the rarely exported luxury Japanese culinary delicacy, can now be found in Hong Kong.
Hong Kong is only the second foreign market after the nearby Macau to have the permission to import the renowned Kobe beef, a meat with buttery taste and a marble-like texture that melts in your mouth.
"The response has been overwhelming — most of our stock has been sold out in a few hours," Taste supermakets spokeswoman Athena Lee told AFP.
Though there is heavy worldwide demand for the delicacy, it was not officially exported until February 2 this year when the first shipments arrived in Macau.
The first shippment to Hong Kong went on sale at a 30 percent discount at around $11.3-$42 per 100 grammes.