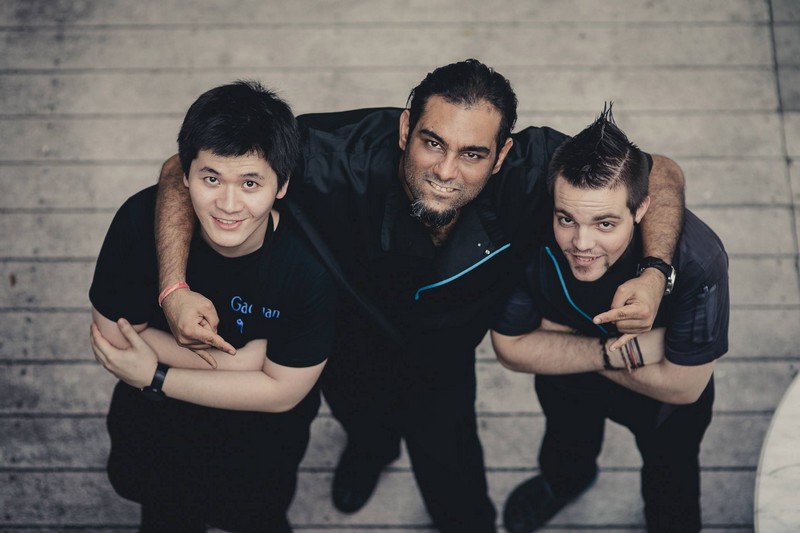 Gaggan in Bangkok has claimed the top spot in the list of Asia's 50 Best Restaurants for a second consecutive year. Asia's 50 Best Restaurants revealed the 2016 list at an awards ceremony at the W Hotel in Bangkok, Thailand. One of the Classic dishes at Gaggan is "Who Killed the Goat?" – free-Range Lamb Chops sous-vide, finished in tandoor.
"Despite still being in his 30s, Kolkata-born Anand is already something of a superstar in the food world, as much for his effervescent personality as his boundary-pushing dishes. After a life-changing stint in the kitchen at El Bulli, the chef opened his eponymous Bangkok restaurant in 2010, where he has reimagined the notion of 'progressive Indian cuisine'," World's 50 Best Restaurants' judges explained the choice of the best restaurant of Asia.
Now in its fourth year, the 2016 list welcomes 10 new entries. With 13 nations represented, the 2016 list includes restaurants from more countries than ever before, showcasing a rich variety of dining experiences across Asia.
Gaggan retains the dual titles of The Best Restaurant in Asia and The Best Restaurant in Thailand.
"Asia's 50 Best Restaurants strives to reward creativity as well as culinary excellence and all 50 restaurants on the list, as well as the individual award-winners, exemplify these qualities," said William Drew, Group Editor of Asia's 50 Best Restaurants.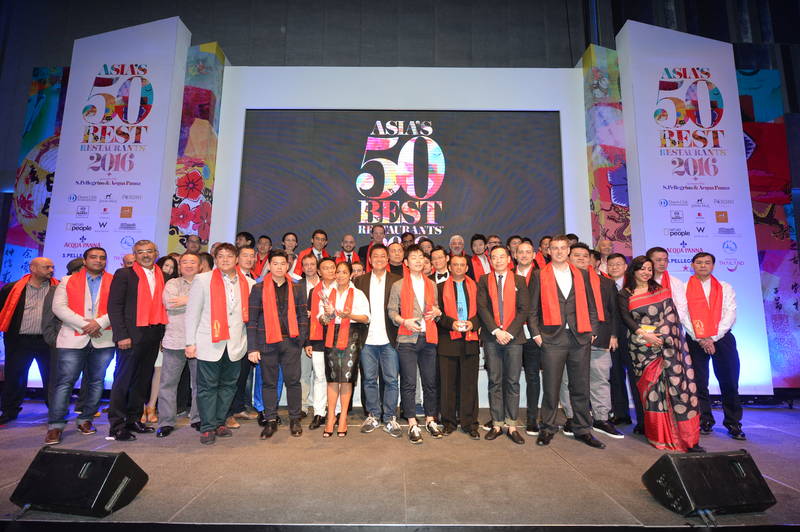 Individual Country Awards:
Narisawa (No.2) is named The Best Restaurant in Japan.
Rising two places, Chef André Chiang's Restaurant André (No.3) holds the title of The Best Restaurant in Singapore, for the fourth consecutive time.
Amber (No.4) in Hong Kong reclaims the title of The Best Restaurant in China from last year's winner Ultraviolet (No.7).
Entering the list at No.15, Mingles Restaurant in Seoul claims the Highest New Entry Award and also earns the title of The Best Restaurant in Korea.
Gallery Vask (No.39) in Manila is awarded The Best Restaurant in the Philippines while Locavore (No.49) in Bali is named The Best Restaurant in Indonesia.
Indian Accent rises 13 places to No.9 to be awarded The Best Restaurant in India for a second year.
Le Moût (No.30), retains The Best Restaurant in Taiwan title while Ministry of Crab in Colombo (No.31) secures honours as The Best Restaurant in Sri Lanka. Cuisine Wat Damnak (No.43) returns as The Best Restaurant in Cambodia.
Other award winners announced include:
Highest New Entry Award
Chef Mingoo Kang reinvents Korean cuisine by fusing local ingredients with Western influences.
One To Watch: Florilège
Florilège in Tokyo is dedicated to modern French cuisine presented with impeccable style.
Asia's Best Pastry Chef: Cheryl Koh
Using inspiration from her travels, Singapore-born Cheryl Koh launched Tarte in April 2015.
Chefs' Choice Award: Paul Pairet
Paul Pairet earned the respect of his peers with his two influential Shanghai restaurants, Mr & Mrs Bund
and the avant-garde Ultraviolet.
Highest Climber Award: Quintessence
A Tokyo favourite, Quintessence (No.20) rises 29 places from last year.
Chef Margarita Forés from the Philippines is named Asia's Best Female Chef 2016 while David Thompson is
this year's recipient of The Diners Club Lifetime Achievement Award.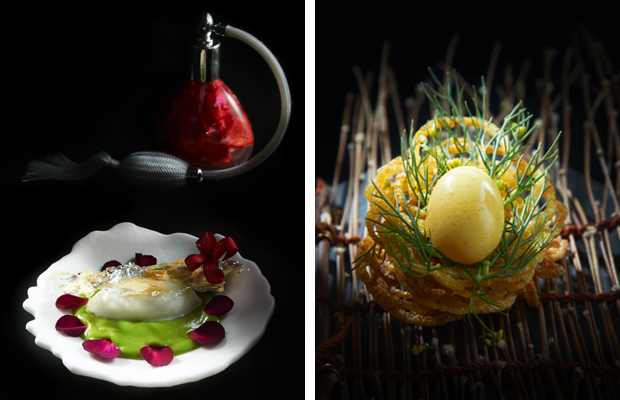 The Top 10 for 2016
1. Gaggan, Bangkok, Thailand
2. Narisawa, Tokyo, Japan
3. Restaurant Andre, Singapore
4. Amber, Hong Kong
5. Nihonryori RyuGin, Tokyo
6. Waku Ghin, Singapore
7. Ultraviolet by Paul Pairet, Shanghai
8. Nahm, Bangkok
9. Indian Accent, New Delhi
10. Lung King Heen, Hong Kong.