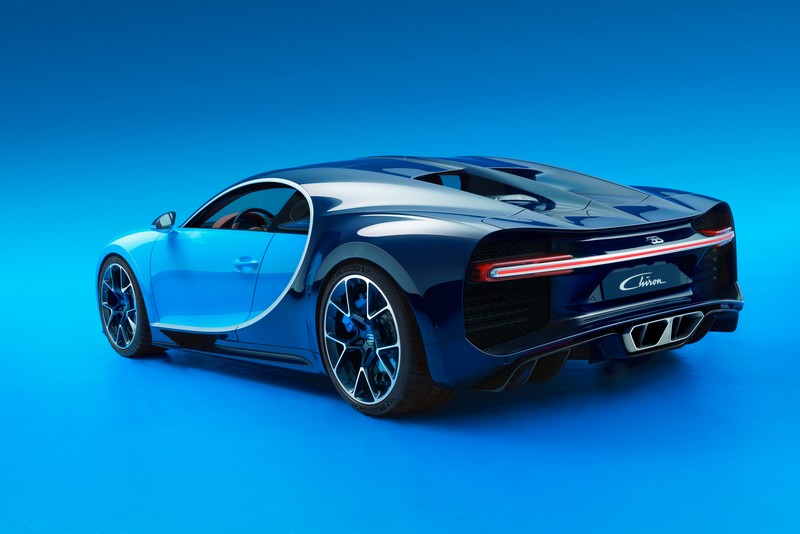 Chiron, is the latest generation of the ultimate super sports car and is a completely new development for the French luxury automotive brand Bugatti. Chiron is the world's first production sports car with 1,500 HP. Advance orders have already been received for one-third of the production series.
With a power output of 1,500 HP, unprecedented for production vehicles, an exceptionally high torque value of 1,600 Nm between 2,000 and 6,000 rpm and a wide variety of technical innovations, the Chiron sets new standards in every respect. With the new carbon fibre monocoque, a newly designed adaptive chassis, tyres developed especially for Bugatti and other innovative technologies, the Chiron is not only a champion in terms of maximum acceleration but is, for the first time, "also an agile, modern Bugatti with handling that ensures maximum driving pleasure".
The Chiron is therefore very well-positioned to become the next world speed record holder and reach a maximum speed significantly above the record currently held by Bugatti. The manufacturer has limited the maximum speed of the new car to 420 km/h for road use. The Chiron is to be built at the company's headquarters in Molsheim. Only 500 of these exceptional cars are to be produced. The basic price is €2.4 million net. Currently, advance orders have been received for one third of the total production run. The first vehicle is due to be delivered to a customer this autumn.
"It is part of human nature to cross boundaries and set new records – to run 100 m faster than ever before, to fly even further into space and to enter new realms. This striving is also our driving force at Bugatti," said Wolfgang Dürheimer, President of Bugatti Automobiles, at the presentation of the Chiron. "
"Bugatti has tested the limits of physics. There is no area where we have not achieved significant improvements," added Dürheimer.
The Bugatti Chiron is the world's first super sports car to bring 1,500 HP onto the road with a torque of 1.600 Nm at 2,000 to 6,000 rpm with tremendous effectiveness, extremely high safety levels and unprecedented comfort.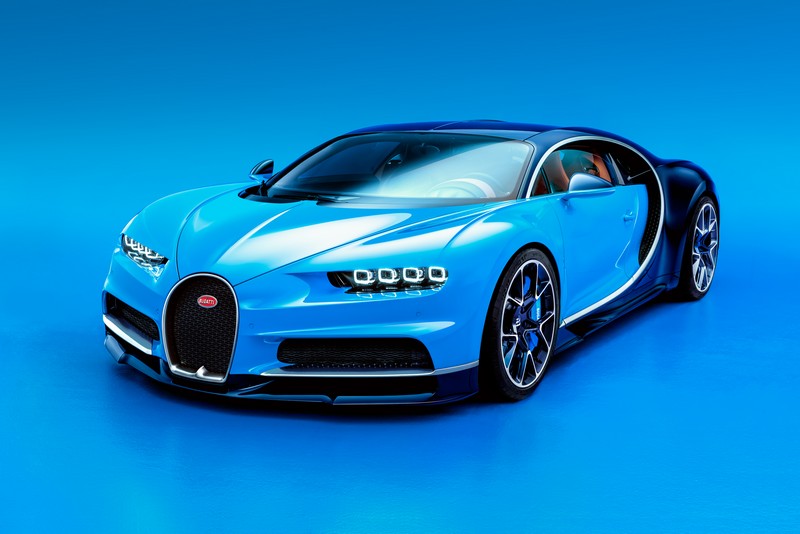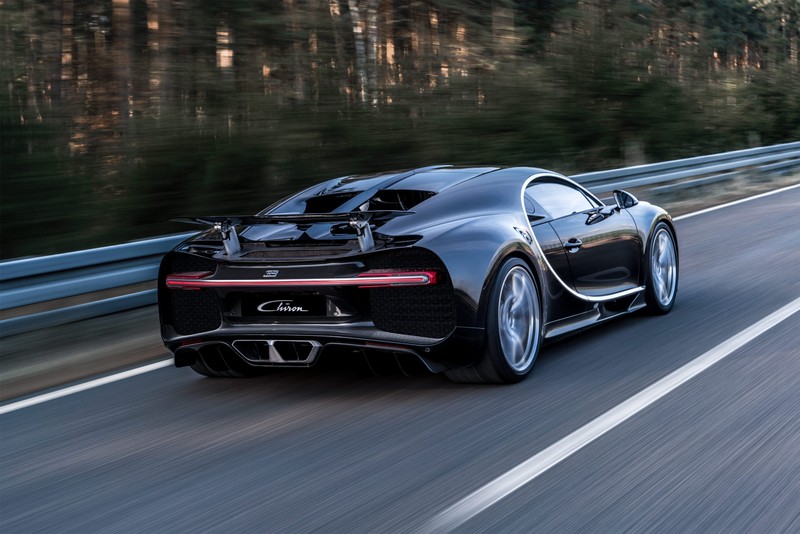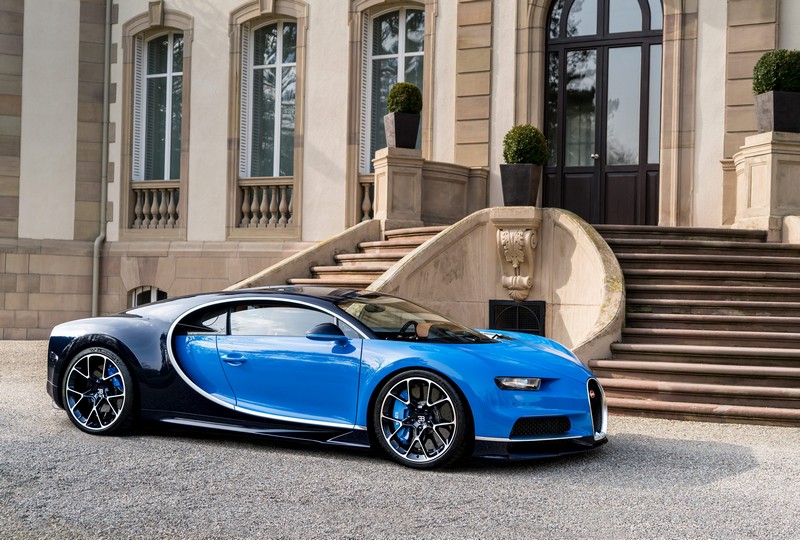 This is the result of the legendary and unique eight-litre  W16 engine that has been newly developed by Bugatti. In combination with the four new, larger turbochargers that are controlled by the Bugatti two- stage turbocharging, an innovation that luxury automotive brand is introducing, and a large number of other technical refinements and innovations, maximum performance is available constantly and can be easily controlled at all speeds. In its Top Speed mode, the car reaches the maximum speed of 420 km/h, limited for road use – however, this is by no means the end of the road for the Bugatti Chiron.
"The Chiron is the quintessential ultimate super sports car: ultra-modern, incredibly fast, agile and powerful with a stylistically demanding design and the highest possible levels of comfort," says Wolfgang Dürheimer. "This combination is not offered by any other market player and gives Bugatti its unique market position."
"Our customers form an exclusive group of automobile collectors who are searching for the very best. With the Veyron, they have the best production sports car of the past 10 years," Dürheimer continues. "This is why their demands and expectations for our next step – the Chiron – were so high."